Travel Directories
Planning a trip? Need hotels, flights, reservations, restaurants etc? These are directories that are *not* country specific. They generally provide travel information regarding attractions, hotels, restaurants and flights.
Here at Leisure.com we take great pleasure in providing travelers with unforgettable vacations that meet and exceed their expectations. That is why we devote so much time to finding great deals, researching destinations, and taking the time to read through user submissions. That is where you come in. We'd like to hear from you! Whether you had the best trip of your life, or you found your stay was unsatisfactory, we want to hear about your experience. It is only through consumer feedback, that we can determine how to best serve our website users.
61 views
Submitted May 30, 2012
liligo.com is a real-time travel comparison search engine that finds the best travel deals for you. We find airline tickets and cheap flights, and we don't miss out the low cost and charter flights among all airlines. We also search for hotels and car hires. We do all this with our home grown technology
63 views
Submitted Apr 28, 2010
a comprehensive privately owned site with a plethora of tips and travel information
81 views
Submitted Mar 11, 2010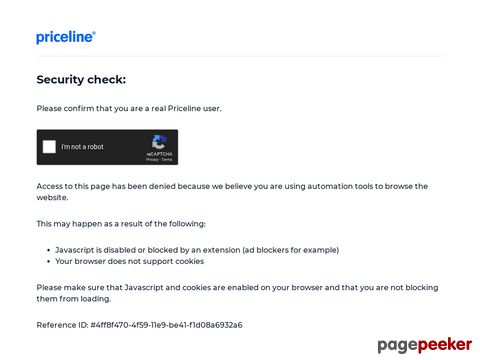 New Link Description
386 views
Submitted Feb 26, 2010
We write articles on popular vacation spots, fun things to do and best travel destinations throughout the year. We also focus our writing on families and couples and give advice on affordable family vacations and popular honeymoon destinations.
57 views
Submitted Mar 13, 2010
Offbeat places and unusual destinations and a fresh look at old favorites
64 views
Submitted Feb 26, 2010
save up to 70% on vacation packages. Search for Discount Vacation Packages Now
411 views
Submitted Feb 26, 2010
Find tour deals, attraction tickets, and travel packages for a special price. Overseasattractions.com provides easy to read attraction guides to help with your holiday.
102 views
Submitted Jun 1, 2014
the destination for everything travel
52 views
Submitted Jul 6, 2013
The trivago community have reviewed accommodation establishments worldwide and offer a criteria-driven, searchable database which includes hotel features such as "pets allowed". Online booking functionality, tips for travelers and photographic collections make planning your trip a breeze.
1101 views
Submitted Feb 26, 2010
International travel directory with lots of travel articles
67 views
Submitted Apr 20, 2010
offers comprehensive, searchable vacation attraction data. Is a professional planning tool for travel agents & serious travelers to discover new places to visit
353 views
Submitted Feb 26, 2010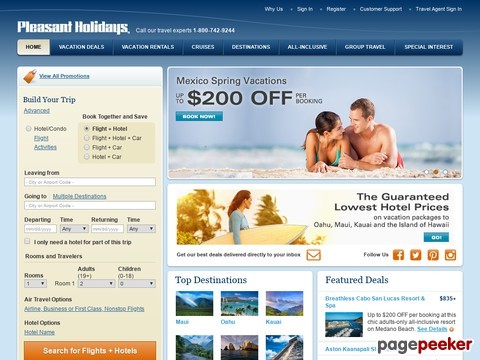 since 1959 offering many trips to locations around the world
427 views
Submitted Feb 26, 2010
a community resource that can written and used by travelers like you that has useful information about any destination. Tours, entry prices, a general overview of a city, tips and tricks, or other unique aspects of a city or region
444 views
Submitted Feb 26, 2010
the goal at Rough Planet is to offer you easy independent information, advice, and tools for planning travel to destinations worldwide
382 views
Submitted Feb 26, 2010
travel Agent that offers discounts on air, car rentals, cruises, & more
493 views
Submitted Feb 26, 2010
More Than 5,800 Sponsors of Learning Vacation & Creative Career Programs Worldwide
193 views
Submitted Feb 26, 2010
best deals and expert advice
91 views
Submitted Feb 26, 2010
First hand information on some of the most comfortable and luxurious destinations, accommodations, voyages, products, restaurants, spas and attractions for the discriminating traveler."
64 views
Submitted Jul 30, 2010
Sixnewthings.com helps people get a monthly bead on the many new things there are to see and do in 70 locations across North America... and beyond
203 views
Submitted Feb 26, 2010

About Dave's Pick
Category Stats
Listings:
155
Regular:
153
Reciprocal:
2
Last listing added:
Apr 2, 2016