Travel Tips
Tired of being robbed when traveling? Need solutions to other travel problems? Try these travel tips! HipCompass is the place for travel news, tips, unique destinations and more....all delivered in quick snippets
158 views
Submitted Feb 26, 2010
At How to Prepare for Travel, we provide information about every aspect of a trip or destination. What to pack, where to go, how to keep it all within budget – all of these questions will be answered on your journey to becoming someone who has summited mountains, achieved inner peace through yoga or maybe just somebody who isn't bankrupt by the time they get home.
12 views
Submitted Feb 23, 2013
Before I finished my BS in Finance I was bit with the travel bug, and after graduating I realized I wasn't cut out working the 9-5 so decided to finance my love of travel in other ways including this website! I hope from this website you can realize how to finance your passion in an unconventional way and live your dreams!
18 views
Submitted Feb 25, 2013
IndependentTraveler.com is an interactive traveler's exchange and comprehensive online travel guide for a community of travelers who enjoy the fun of planning their own trips and the adventure of independent travel. You can access our wealth of travel resources and great bargains here at IndependentTraveler.com
51 views
Submitted Apr 8, 2010
w.jetease.com
689 views
Submitted Feb 26, 2010
excellent tips for layovers in select major locations around the world
18 views
Submitted Jun 15, 2012
Travel tips and tricks from 30 years of travel
16 views
Submitted Feb 9, 2013 Welcome to the place where you will be able to learn about great travel opportunities. My goal is to share great ideas for traveling. Traveling does not have to be costly and unobtainable. Cruise TravelThere are plenty of great deals and ideas for travelers. Let's take a look at a few.
7 views
Submitted Nov 22, 2015
travel advice
11 views
Submitted Jul 18, 2015
NECTAR & PULSE kg is a young, eclectic company from Austria, producing personal printed cityguides with favourite insider tips by selected locals around the globe
12 views
Submitted Mar 9, 2013
At New Travel Co, we believe travel is a passion and we want to help our readers get the best information possible before heading out into the world.
19 views
Submitted Jun 21, 2012
a critical *must* visit for the "light" traveler
1362 views
Submitted Feb 26, 2010
Introducing Anne McAlpin, The Packing Expert
25 views
Submitted Mar 24, 2010
The aim of the Pretraveller blog is to assist travellers to plan their vacations, so they can both depart and travel feeling confident that they are well prepared.
15 views
Submitted Jul 20, 2012
For over thirty-five years our team has worked for major international airlines in many capacities, from booking and planning, to check-in, departure, and baggage recovery. We have taken these years of experience and expertise and have created a website to provide the traveling public with insight and tools, to plan, from start to finish, hassle-free travel.
10 views
Submitted Dec 3, 2012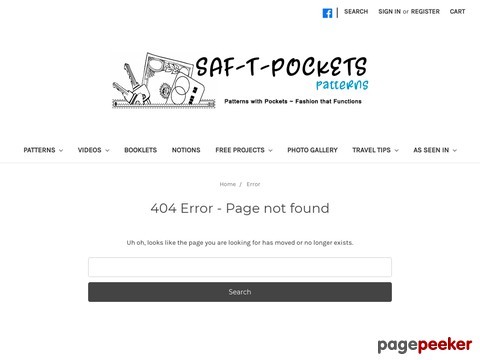 travel tips from the maker of secure pockets concealed in fashionable clothing
579 views
Submitted Feb 26, 2010
professional editing and proofreading
14 views
Submitted Mar 22, 2010
Sharing travel experience
17 views
Submitted May 4, 2010
a community of people interested in a different type of travel. Includes reviews of vacation rentals, apartments, villas, hotels and restaurants as well as travel tips, trip reports, trip planning and a message board
672 views
Submitted Feb 26, 2010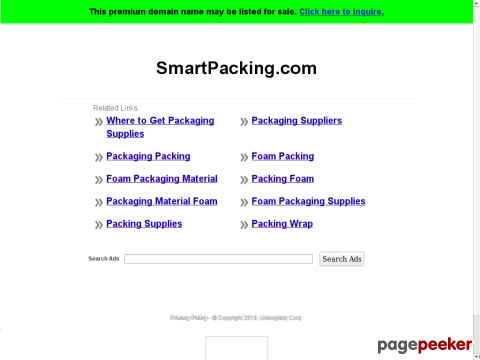 pack light and travel easy
331 views
Submitted Feb 26, 2010

About Dave's Pick
Category Stats
Listings:
69
Regular:
69
Last listing added:
Aug 15, 2017