Travel Writers
The majority of the sites listed here are of those who write and travel for a living - some travel writing resource sites listed also. Also visit our Journals and Reviews page
I'm a travel writer and writing instructor who who lives on an organic apple farm. My cabin/writing office has a view of the ocean. I teach travel writing at NYU in New York and at UC Berkeley in California.
10 views
Submitted Jun 18, 2010
Jules and Effin travel the world
32 views
Submitted Dec 12, 2012
Julian Smith is an award-winning writer specializing in travel and science. His articles and photographs have appeared in Smithsonian, Wired, Outside, National Geographic Traveler, New Scientist, Discover, the Los Angeles Times, the Washington Post, and US News & World Report.
22 views
Submitted Mar 17, 2014
Juliana is a freelance video journalist, talented on both sides of the camera. She is an experienced producer, writer, shooter and editor, and she sparkles on screen as an on-air host. Whether working on a big production or creating pieces as a one-man band, Juliana loves the creative process of television production.
11 views
Submitted May 16, 2013
Discovering and sharing the delights and surprises of travel and life in Portugal
30 views
Submitted Oct 21, 2012 is a premiere web travel e-zine, which publishes travel and travel-related articles. JustSayGo.com premiered in 1995, originally published online as Zone451.com. The 'zine was the first-ever online e-zine to be published from Montreal, Canada, and has since evolved into an Internet destination with contributors from around the world. The e-zine is currently based in the United States.
121 views
Submitted Feb 26, 2010
Justine Waddington is the founder and director of Encounter Travel, a company that creates holiday groups exclusively for solo travellers. As a solo traveller with 52 countries under her belt and 10 years of leading travel groups, Justine is in the unique position of being able to offer tips and advice from the perspective of an experienced solo traveller and also that of a travel agent.
5 views
Submitted Mar 21, 2016
independent writer/photographer/editor
9 views
Submitted Nov 14, 2012
Kara Williams is an award-winning freelance writer who has covered topics ranging from business and babies to skiing and spas in her 19-year editorial career. Kara has been employed as a newspaper reporter, magazine editor and corporate copyeditor. She?s freelanced since 1999, and in the past few years travel writing has been the main focus of her work.
8 views
Submitted Mar 13, 2010
I'm a multimedia, freelance journalist, photographer and social media consultant. I write stories about adventure travel and endurance sports. I teach social media classes, give talks and offer private consultations
7 views
Submitted Jun 17, 2010
Journalist and Photographer Karen Kefauver has mountain-biked in Copper Canyon, Mexico, hiked solo through the Andes in Chilean Patagonia and kayaked with the alligators in Florida's Everglades. An experienced journalist and an endurance athlete, Karen writes articles and takes photos of her international sports, travel and wilderness adventures.
12 views
Submitted Apr 23, 2010
writer, photographer and producer
28 views
Submitted May 6, 2010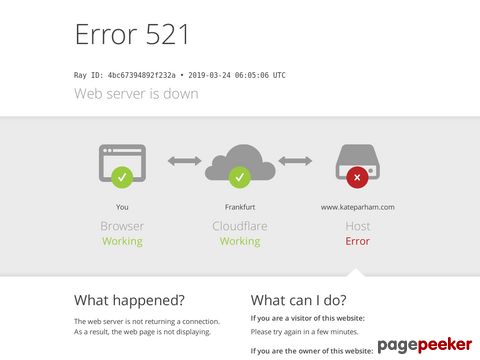 Kate Parham is a Washington D.C.-based freelance food and travel writer.
9 views
Submitted Jul 6, 2013
freelance travel writer, very nice website design
39 views
Submitted Feb 26, 2010
freelance journalist and travel writer
21 views
Submitted Apr 29, 2014
Katherine Martinelli is an internationally published food and travel writer and photographer who contributes regularly to publications on three continents. A native New Yorker, she currently calls Be'er Sheva, Israel home.
8 views
Submitted Jun 21, 2012
international travel writer
9 views
Submitted Mar 11, 2014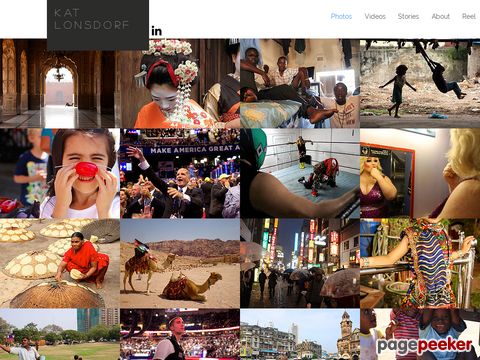 writer. host. explorer
10 views
Submitted Feb 15, 2013
traveler, writer, musician
18 views
Submitted Dec 8, 2012
Minnesota based, Kelly is a writer, traveler, teacher and public speaker. She is also an editor, a blogger and an amateur photographer.
87 views
Submitted Feb 26, 2010

About Dave's Pick
Category Stats
Subcategories:
1
Listings:
421 (425 counting subcategories)
Regular:
420
Reciprocal:
1
Last listing added:
Nov 15, 2017