Travel Writers
The majority of the sites listed here are of those who write and travel for a living - some travel writing resource sites listed also. Also visit our Journals and Reviews page
Andrew is an editor-at-large for National Geographic Traveler. He has twice received the Society of American Travel Writers, Lowell Thomas "Grand Award" - Travel Journalist of the Year (Gold 2010, Silver 2011).He received four 2011 North American Travel Journalist Awards, including the "Grand Prize." He was awarded a 2011 Folio Award and has three times been cited for notable work in the Best American Travel series.
49 views
Submitted Sep 26, 2012
Andy Trincia is a writer based in Sacramento, Calif. His work has been published in The Philadelphia Inquirer, The Wichita Eagle, The News & Observer (Raleigh), Florida Times-Union and Calgary Herald
14 views
Submitted Jul 31, 2014
Travel, adventure, food and lifestyle blogger & writer. Partial to tea, wine and cats.
5 views
Submitted Dec 30, 2016
Better known as a dancer and a circus performer, Ann K Addley graduated with qualifications in Interior design, but soon found that her unique talents drew her to world travel.
3 views
Submitted Jul 2, 2016
writer and editor - travel photographer
34 views
Submitted Jun 20, 2010
ANTONIA MURPHY is an award-winning magazine journalist, author and adventurer. Her short stories, essays and travelogues have appeared in Sail magazine, Cruising World and Latitude 38.
28 views
Submitted Feb 18, 2013
Writer and Editor from the great city of Oakland, CA
20 views
Submitted Mar 17, 2014
April Orcutt writes for National Geographic Traveler, TravelandLeisure.com (online Travel+Leisure), the Los Angeles Times, the San Francisco Chronicle and more. Her travel essays have run in newspapers and seven anthologies.
25 views
Submitted Nov 4, 2013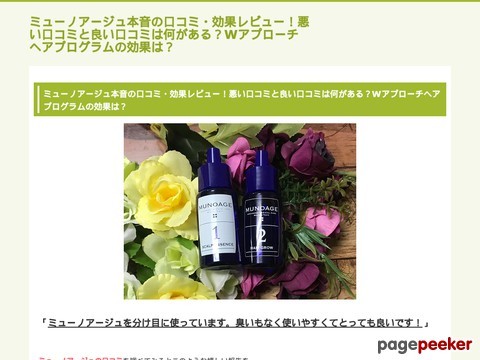 travel writer and photographer
30 views
Submitted Oct 21, 2012
Stephanie Elizondo Griest is an author and speaker with a number of travel books to her name
18 views
Submitted Feb 28, 2010
The Travel Writing and Photography of Jim O'Donnell
44 views
Submitted May 25, 2012
Writer, Photographer, Observational Strategist
23 views
Submitted Mar 10, 2013
My name is Bailey and I'm a freelance writer based out of Anchorage, Alaska. Since moving here in 2015, I've traveled around the state writing human interest stories for various publications, including 61°North Magazine, Anchorage Press, and showmealaska.net.
1 views
Submitted May 27, 2017
Im a writer, blogger, editor and content consultant with top-notch magazine and online credentials. Travel is a specialty. I also write essays, news and feature articles.
20 views
Submitted May 9, 2013
Sankara is a self proclaimed travel photographer and writer. Currently, he is busy working on his entrepreneurial interests in the Indian Adventure Travel and Tourism market. Prior to turning an entrepreneur, Sankara spent five years managing/handling various sales and business development roles in the technology product development services industry
27 views
Submitted Aug 7, 2010
travel writer, travel expert in the luxury market
46 views
Submitted Mar 3, 2011
SOLAS awards sponsored by Travelers' Tales
19 views
Submitted Mar 27, 2010
Beth is a former flight attendant turned freelance travel writer. In addition to writing about destinations and airline topics, she specializes in culinary, spirits, parenting and narrative non-fiction.
155 views
Submitted Feb 26, 2010
allows entry into ongoing journalism contests
11 views
Submitted Feb 27, 2014
A native New Yorker, Beverly Mann has been a feature, arts, and travel writer in the San Francisco Bay Area for the past 28 years.
11 views
Submitted Mar 17, 2014

About Dave's Pick
Category Stats
Subcategories:
1
Listings:
421 (425 counting subcategories)
Regular:
420
Reciprocal:
1
Last listing added:
Nov 15, 2017