Travel Writers
The majority of the sites listed here are of those who write and travel for a living - some travel writing resource sites listed also. Also visit our Journals and Reviews page TV Host, Travel Writer & Entertainment Journalist and Blogger
14 views
Submitted Mar 23, 2013
I divide my time between writing about travel, running a kayak business and trying to wring awe-inspiring adventure out of everyday. Then I throw in the occasional stained glass project, editing gig and yoga class (I try to go regularly, really). I like having a lot to do.
88 views
Submitted Jun 24, 2010
Danial Shah is an adventure seeker, independent, freelance travel & documentary photographer and writer wandering tirelessly around Pakistan for positive stories. As a storyteller, Danial travels extensively , working on commission, assignment, creative stock images, writing and training.
10 views
Submitted May 14, 2014
Photos and stories from my travels around the world.
17 views
Submitted Nov 4, 2013
travel writer
11 views
Submitted Mar 30, 2014
David Lang is a travel columnist for the Sing Tao Daily News and a travel contributor for The World Journal, the two largest circulated Chinese language dailies published in North America. He has also contributed to the Chinese edition of Travel+ and other travel publications in China.
10 views
Submitted Feb 1, 2013
about
14 views
Submitted Mar 12, 2010
I&#39
9 views
Submitted Nov 16, 2012
DEBORAH WRITES ON TARGET ABOUT FOOD , DRINK, AND GASTRONOMIC TRAVEL FOR MANY PUBLICATIONS:
7 views
Submitted Dec 12, 2012
I am a photographer and writer
15 views
Submitted Dec 11, 2012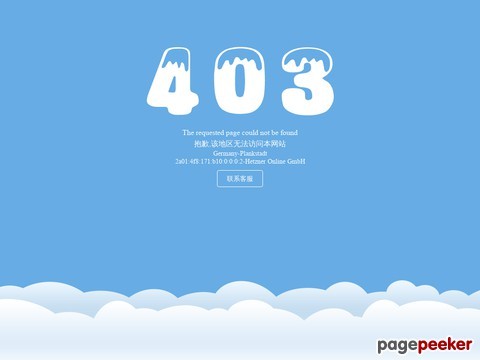 Traveling for the love of travel ? and then writing about it
12 views
Submitted Mar 23, 2010
Hello and welcome to my site! I am a writer living and working in two different worlds. By day, I'm a freelance writer, and by night, I am a fiction author. Check out my blogs, DianaRowe.com Blog, Traveling in Heels and Twitter. As a freelance writer for the past 11 years and active member of Society of American Travel Writers (SATW), I am accustomed to juggling several different tasks and publications whileproducing business and travel content.
9 views
Submitted Jun 17, 2010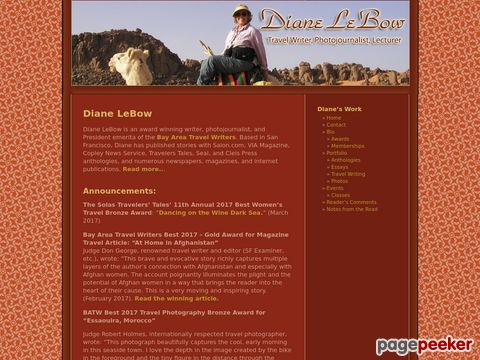 Diane LeBow is an award winning writer, photojournalist, and President emerita of the Bay Area Travel Writers
7 views
Submitted Mar 17, 2014
You don't need my life story
10 views
Submitted Jun 19, 2012
travel writing and photography
9 views
Submitted Oct 22, 2014
Sherry Jackson has been a freelance writer for over fifteen years. Her work has been featured on/in Entrepreneur.com, Exhale Magazine, Suite101, Changing Course, Bright Hub, Demand Media, eHow, Answerbag, Pluck on Demand and many other print and online publications. While Sherry writes for many different types of outlets (technical writing, corporate writing, press releases, feature articles), travel is her favorite.
22 views
Submitted Jun 20, 2010
I'm D.S. Price, a traveling writer splitting my time time between rent-paying corporate gigs and the kind of storytelling that keeps me awake at night until I write it down.
10 views
Submitted Jul 2, 2016
Elaine Glusac writes about travel and food.
13 views
Submitted Jun 3, 2012
Im an editor at Rough Guides and freelance writer, specialising in digital content, travel, food and wine (WSET L3 qualified). My work has appeared in Time Out, View London, Rhapsody, A Hedonist&#39
6 views
Submitted Nov 10, 2014 Apart from travelling and reading, I'm passionate about lifelong learning, skiing, sailing, dance, the environment, education, and human and animal rights.
6 views
Submitted Dec 27, 2015

About Dave's Pick
Category Stats
Subcategories:
1
Listings:
421 (425 counting subcategories)
Regular:
420
Reciprocal:
1
Last listing added:
Nov 15, 2017