Travel Writers
The majority of the sites listed here are of those who write and travel for a living - some travel writing resource sites listed also. Also visit our Journals and Reviews page
Elyse Jessica Glickman/Feature Writer & Editor
11 views
Submitted Jun 14, 2012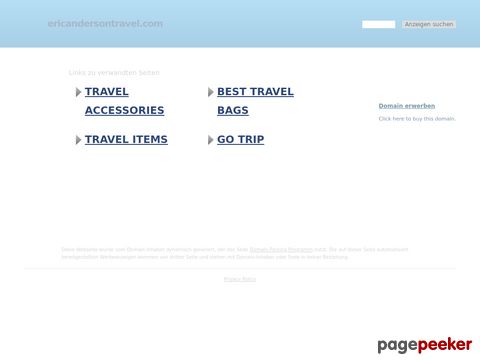 Eric Anderson, an award-winning writer and photographer, has been writing about luxury travel since 1976. A practicing physician, he writes regularly on health care concerns for consumer and medical publications, and on the automobile industry for several national magazines
125 views
Submitted Feb 26, 2010
For over fifteen years, I have written for a wide array of prominent national and international publications, publishers, web destinations, agencies, corporations and production companies including the Los Angeles Times, Daily Variety, Conde Nast, Disney, Hewlett-Packard, Creative Labs, TBWA\Chiat\Day, Golin Harris, Hawaii Visitors Bureau, Chronicle Books and others. Different industries and objectives yes, but with consistent results: on message, on target and on time.
16 views
Submitted Jul 30, 2010
Eric Lindberg is an award-winning photographer and writer who travels regularly to familiar and remote corners of the world in search of the exotic, the exquisite, and the off-beat.
13 views
Submitted Mar 17, 2014
A freelance writer and photographer based in Taipei, Taiwan - Specializing in Travel, Food & Wine, and Disney
22 views
Submitted Apr 16, 2012
Freelance writer and editor
17 views
Submitted Mar 12, 2010
Hello, my name is Anja Muti?. I'm a traveler who writes and a writer who travels. I travel to make a living, I write to travel, I live to take the next trip, and somehow I get by
11 views
Submitted Mar 11, 2010
travel writing with an edge
13 views
Submitted Jun 30, 2014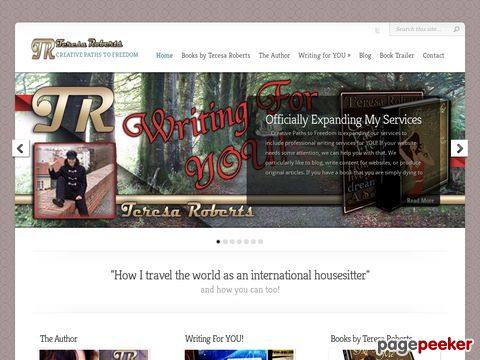 Teresa's first published book, Finding the Gypsy in Me, is about her world travels and the international house-sitting business that helps to make these travels possible. It is also about a different way of looking at time, money, and travel
14 views
Submitted Oct 14, 2012
I&#39
19 views
Submitted Feb 18, 2013
Crai S Bower began writing in a yellow, spiral notebook when he was fourteen. Today, he writes about diverse topics including 48 Hours in Montreal (Alaska Airlines Magazine), Top Cycling Towns (MSN.com) and&#34
11 views
Submitted Feb 10, 2013
Joel Stratte-McClure, an American journalist/adventurer who lived in France for over three decades, has been writing about his global trekking and hiking adventures since the 1970s. His work has taken him to over 110 countries and his articles on a variety of subjects have appeared The International Herald Tribune, Time Magazine, The London Times, People Magazine, Who Weekly, Fast Thinking and numerous other publications.
11 views
Submitted Feb 27, 2013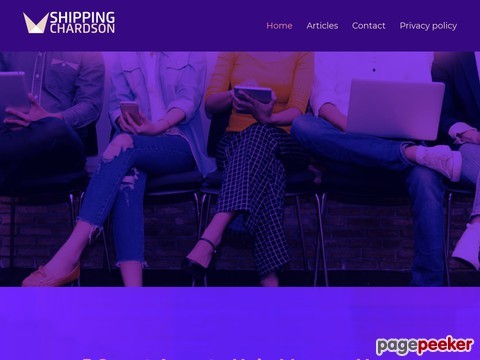 Lance Richardson is a freelance writer and photographer based in Sydney and New York.
28 views
Submitted Feb 18, 2012
freelance blogger and travel writer
11 views
Submitted Nov 10, 2014
Australian healthcare, education and travel freelance writer.
5 views
Submitted Nov 15, 2017
Gayle Keck has traveled in over 35 countries and across six continents, writing for America?s leading newspapers
44 views
Submitted Feb 26, 2010
My name is Gigi. I'm mostly a writer and humorist, but I also travel, take photos, and laugh a lot.
10 views
Submitted Feb 2, 2013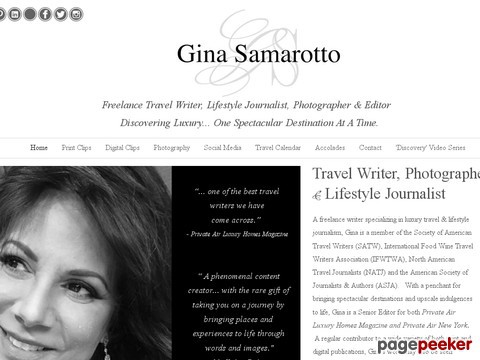 freeelance writer specializing in design, luxury lifestyle and luxury travel journalism
15 views
Submitted Feb 24, 2015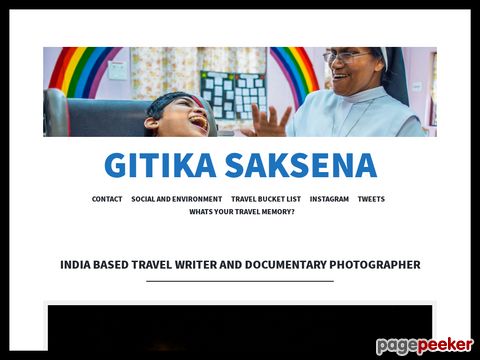 I am Gitika Saksena, a travel writer and photographer living in Bangalore. I enjoy taking photos related to travel, humanitarian causes, festivals and celebrations and once in a while, like to connect the dots and find the common thread between images of varying people and places.
12 views
Submitted May 27, 2015
photographer and travel writer in Africa
13 views
Submitted Mar 11, 2010

About Dave's Pick
Category Stats
Subcategories:
1
Listings:
421 (425 counting subcategories)
Regular:
420
Reciprocal:
1
Last listing added:
Nov 15, 2017