Travel Writers
The majority of the sites listed here are of those who write and travel for a living - some travel writing resource sites listed also. Also visit our Journals and Reviews page
Jad is a freelance journalist and public relations consultant based in Colorado.

His work appears in over 40 travel related publications
451 views
Submitted Feb 26, 2010
great humorist and travel writer from South Africa
49 views
Submitted Jan 31, 2012
James Michael Dorsey is an explorer, award winning author, photographer, and lecturer. He has traveled extensively in 44 countries, mostly far off the beaten path. His main goal is documenting indigenous tribal cultures in Asia and Africa.
9 views
Submitted Mar 9, 2013
meet James Sturz, a prolific travel author
378 views
Submitted Feb 26, 2010
traveler, writer and singer
2 views
Submitted Dec 30, 2016
Jane Woolridge is an award-winning travel and business journalist
13 views
Submitted Mar 27, 2010
Specializing in freelance travel writing and photography, based in Golden, Colorado
8 views
Submitted Mar 23, 2013
One of America&#39
12 views
Submitted Nov 16, 2012
Janis Turk is an award-winning independent travel journalist and photographer whose new book Frommer's San Antonio & Austin Day by Day (1st Ed.) was recently released in stores nationwide and on Amazon.com.
208 views
Submitted Nov 30, 2012
Award-winning journalist Jayme Moye has written hundreds of adventure stories for nearly 50 publications including The Atlantic, National Geographic, Men&#39
14 views
Submitted Apr 5, 2013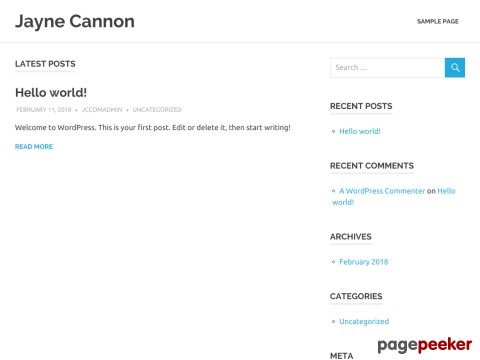 I write about travel, food, pop culture, history, music, trends and people. In other words, I write about things that interest me - and most things do
9 views
Submitted May 30, 2015
Travel writing is a passion
10 views
Submitted Jul 12, 2013
Jeff Greenwald has traveled extensively through five continents, working as a writer, artist and photographer
328 views
Submitted Feb 26, 2010
travel writer and blogger
22 views
Submitted Jul 18, 2013
Jen Murphy is a writer and editor currently based in Boulder, Colorado.
5 views
Submitted Dec 23, 2015
freelance writer and editor
14 views
Submitted May 8, 2010
Jennifer Crystal is a writer and educator who specializes in Travel Writing, Nature Writing and Writing to Heal
6 views
Submitted May 31, 2015
Freelance Writer / Budding Entrepreneur / Avid Traveler / Distance Runner / Curious about Everything
6 views
Submitted Jul 3, 2016
Jenny freelances for a number of travel publications
13 views
Submitted May 16, 2013
Jenny Neill has been a fixture in the Northwest's writing scene since 1998 when she founded Seattle Writergrrls. She cut her editorial teeth nurturing reports from first draft to publication in peer-reviewed journals through a series of non-profit jobs. Food, health, science, and travel topics have piqued her curiosity since her first corporate gig for the editorial team at MSN Search.
30 views
Submitted Apr 1, 2012

About Dave's Pick
Category Stats
Subcategories:
1
Listings:
421 (425 counting subcategories)
Regular:
420
Reciprocal:
1
Last listing added:
Nov 15, 2017