Trip Planners
Use these sites for planning your trips - often contain customizable itineraries and all have ability to book trips
Easily find, compare, and book great local experiences. We search multiple websites simultaneously to help you discover fun things to do anywhere. From insider tours to sightseeing tickets, PlacePass has you covered.
87 views
Submitted Dec 17, 2016
Explore London history, Paris culture and more - off the beaten path travel in Europe and beyond ...
79 views
Submitted Jun 22, 2012

customized affordable and personalized trip planning
39 views
Submitted Dec 26, 2016

Designing a trip plan can take hours and hours of research – that is where we come in. We have designed custom trips all over Europe, Southeast Asia, Africa and the United States. We have traveled all over the world so many of our trips are made from experience. We offer many levels of service – ranging from providing guide books to full trip planning including booking the accommodations, transportation and any tickets for attractions. Let us know how we can serve you – your next trip is just a click away with SimpTrip – Travel Planning Made Simple!
44 views
Submitted May 7, 2016
The Cheap Route Travel Site is a tool we're developing to help plan and optimize your trip. We're still in the early stages, but we work hard daily to bring you new features, photos, and commentary based on our own personal travel experiences.
65 views
Submitted Jul 21, 2012
The Contented Traveller excels at producing special and unique events in stunning locations
46 views
Submitted Jul 15, 2012
The cultural & adventure travel specialists
52 views
Submitted Apr 28, 2010
Dream it, Plan it, Go.
56 views
Submitted Jun 13, 2014
the world's best travel planner
53 views
Submitted Feb 27, 2010
Travel Generation is a travel planning website based on social bookmarking technology.
47 views
Submitted Jun 23, 2010
Travel planning however, is often tedious work. That's why Trekity was launched: it is our hope to make discovering your next adventure nearly as exciting as embarking on it. Our goal is not to be the biggest travel site… only the best
80 views
Submitted Mar 29, 2012
Tripbod.com is a pre-departure trip advice service. You contact a trusted local person in the place that you're going to, and you get local, up-to-date information for your trip.
151 views
Submitted Mar 18, 2010
Triphackr is your resource to planning your next trip by providing access to top travel resources and inspiration from around the world.
76 views
Submitted Dec 20, 2014
TripHobo, an innovative new travel platform, is the cumulative effort of our small but dedicated team of travel enthusiasts. Based out of Pune, India, were trying to transform your travel experience. How? By making travel more sharable and personally tailored than you could have ever dreamt of! Connect with travel buddies around the world and let your experiences enrich each others!
85 views
Submitted Dec 16, 2014
Quickly organize all your travel plans -- flights, hotels, cars, trains, cruises and more. Automatically get itineraries with all your plans, weather, maps, restaurants and more. asily access your itineraries via paper, email, personal calendar or mobile device. Share your trips and see where you overlap with friends and colleagues
140 views
Submitted Feb 26, 2010
Organize in seconds what to see and do in the city you select
86 views
Submitted Aug 9, 2013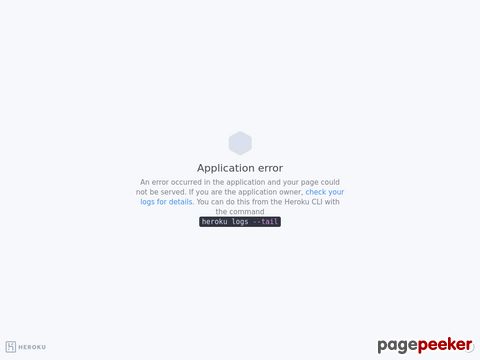 Trip planning, simplified. Leave behind excel sheets and sticky notes. Save interesting things to eat, see, and do from any website with Tripcipe
60 views
Submitted Nov 10, 2014
Plan your trip within minutes
44 views
Submitted Aug 7, 2017
UnAnchor.com offers you a PDF or web-based travel itinerary full of the necessary information for your next trip
50 views
Submitted Jun 22, 2010
Unique is a new series of video and interactive guides that present a selection of unique, must-visit locations in some of the great cities of the world.
55 views
Submitted Jun 4, 2013

About Dave's Pick
Category Stats
Listings:
46
Regular:
46
Last listing added:
Mar 5, 2019