TV Travel
Travel programs on TV.
brought to you by A&E Television Networks
804 views
Submitted Feb 26, 2010
Travel and Adventure Videos from Around The World - Created and Hosted by Alicia Mae Webb on AMaeTV
136 views
Submitted Jun 17, 2015
offering six travel related shows, Weekend Explorer, Outdoor Explorer, Epicurean Explorer, Ocean Explorer, World Explorer, and Travel Shorts
578 views
Submitted Feb 26, 2010
one of the UK's most well-known travelers - he is particularly known for his television programmes - occasionally made with the help of a film crew but more typically without. He paved the way for the current generation of TV adventurers.
161 views
Submitted Mar 18, 2010
Thank you for visiting brianrocha.tv!
149 views
Submitted Jul 21, 2012
Were millennials creating our own travel-based reality TV series. Chasing the World is the story of six friends who self-document our travel through hidden destinations. Our mission is to make deep bonds with locals to tell real stories and capture the heart and soul of traveling.
138 views
Submitted Jul 29, 2014
CNN's travel site
548 views
Submitted Feb 26, 2010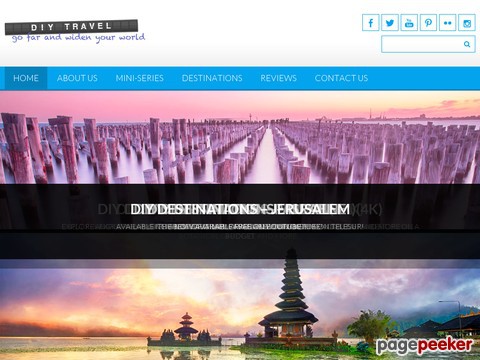 Our mission is to create a free, publicly funded travel series that is delivered via streaming and file sharing sites. Our goal is to take the fear out of traveling and inspire our audience to go far and explore this magnificent planet earth, inexpensive and safely. Along with inspiring our audience, we want to create and support new talent through paid internship opportunities in all aspects of the production process.
141 views
Submitted May 25, 2015
Ryan van Duzer's outdoor, travel and adventure videos - he's sure to keep your attention!
156 views
Submitted Feb 17, 2012
Travel TV show that takes viewers on horseback riding adventures around the world- online and on PBS
542 views
Submitted Feb 26, 2010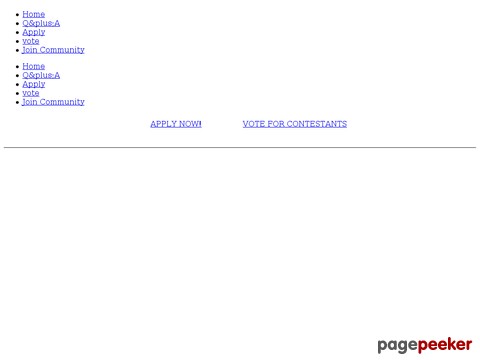 visit every country to graduate
139 views
Submitted Jun 17, 2015
trekkers traveling all over the world - great show
539 views
Submitted Feb 26, 2010
GRINGO TRAILS, a new documentary film, offers answers—some heartbreaking, some hopeful. From the Bolivian jungle to the party beaches of Thailand, and from the deserts of Timbuktu, Mali to the breathtaking beauty of Bhutan, GRINGO TRAILS shows the dramatic long-term impact of tourism on cultures, economies, and the environment, tracing some stories over 30 year
142 views
Submitted Oct 3, 2013 The How 2 Travelers (H2T) are your personal concierge for all things travel! Explore what the world has to offer, led by travel experts Rachel Rudwall and Andrea Feczko, who together have traveled over 70 countries. Through H2T's weekly travel videos, learn life-changing travel tips, adventures to add to your bucket list, and what food and drink to order in far-flung corners of the globe. Explore whether it's worth your money to visit prominent travel destinations through H2T's groundbreaking "Go or No" series, a movie-review-style show grading the world's most exciting cities.
132 views
Submitted Feb 3, 2016
Travel TV presenter. Author of 3 Jpop books. AOL & Huff Post journalist. Pirate. ARR.
163 views
Submitted Nov 14, 2012
Awesome travel videos from South East Asia
126 views
Submitted Oct 2, 2016
join Evie as she travels around the world filming
164 views
Submitted Dec 14, 2010
PBS outdoors
634 views
Submitted Feb 26, 2010
Adventure travel entertainment at its best from the award-winning TV producers of Globe Trekker, Pilot Guides, Adventure Golf, Planet Food
414 views
Submitted Feb 26, 2010
Ramona Bruland Ramona Bruland TV Host and Producer/Writer of lifestyle travel and adventure programming, Ramona knows how to find &#39
150 views
Submitted Mar 3, 2014

About Dave's Pick
Category Stats
Subcategories:
1
Listings:
39 (45 counting subcategories)
Regular:
40
Last listing added:
Dec 30, 2016