USA Alaska
Alaska Travel
info about the Alaskan Iditarod
572 views
Submitted Feb 26, 2010
Articles on the Towns, Sights, Rivers, Wildlife and Adventures Found in the Great Land of Alaska
10 views
Submitted Jun 23, 2010
So, we decided to go to the biggest, baddest place we've both always wanted to live, Alaska, and it just happens to be called "The Last Frontier". I only had two requests: indoor toilet and a fire extinguisher sized can of bear spray.
7 views
Submitted Jun 5, 2016
Experience the beauty of Kenai Fjords National Park and Resurrection Bay while cruising in comfort aboard our custom-built catamaran in Seward, Alaska.
267 views
Submitted Feb 26, 2010
information from the US National Park service about visiting Denali National Park
204 views
Submitted Feb 26, 2010
the next time you are in Anchorage try this restaurant. Dave has personally eaten here; great Alaskan seafood dishes and an excellent wine list
152 views
Submitted Feb 26, 2010
Welcome to America's Third Largest Island" - located in Southern Southeast Alaska
10 views
Submitted Apr 7, 2010
Easy to get to, hard to leave. Rapids Camp Lodge is just an 80-minute flight from Anchorage, yet it's a world away from the hustle and bustle of modern day life. Unparalleled fly fishing in the heart of the famed Bristol Bay watershed -- home to enormous Rainbow Trout, five species of Salmon, Arctic Char, Pike, and Grayling.
11 views
Submitted Jul 22, 2012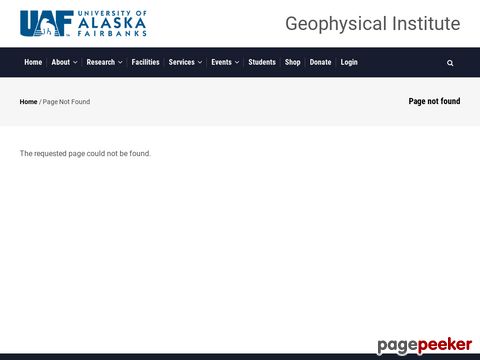 great read about The Physics of Life at Forty Below
282 views
Submitted Feb 26, 2010
travel southeast Alaska with memento tour guide book (hunting, fishing, whale watching, glacier, photography, native American, rain forest, news, & weather
615 views
Submitted Feb 26, 2010
all about the Aurora (Northern Lights) - show takes place downtown Anchorage at the Alaska Center for the performing Arts
121 views
Submitted Feb 26, 2010
Over the years our audience continues to grow beyond commercial fishing into a myriad of other Alaskan adventures. We've brought on various contributors to share their motivations and inspirations, however our message has not changed. The Real Alaska showcases the epic adventures of our contributors.
17 views
Submitted Jun 4, 2012
University of Alaska, Museum of the North - one of the best museums in all of Alaska, located in Fairbanks
135 views
Submitted Feb 26, 2010

About Dave's Pick
Category Stats
Listings:
33
Regular:
33
Last listing added:
Jun 5, 2016