USA California
California Travel - All guides are organized alphabetically by city
The Inland Empire Tourism Council was formed to promote the tourism assets of the Inland Empire, Southern California's perfect inland experience. The region's proximity to Los Angeles, Orange, and San Diego counties makes it a convenient, affordable, and preferred choice for a one-day, overnight, or a multi-day adventure
12 views
Submitted Jun 20, 2012
official Yolo county visitors bureau
17 views
Submitted Feb 28, 2014
Southern California rancho-style hotel in La Jolla featuring a spa, meeting and conference facilities and wedding venues. This San Diego hotel also offers packages for spa treatments and romantic retreats.
15 views
Submitted Feb 15, 2011
Calistoga inn and spa - Napa Valley
85 views
Submitted Jul 18, 2012
We use discreet, luxury SUV's to escort our guests throughout the city (Los Angeles). We believe that our vehicles should be an extension of your hotel room... clean and comfortable, with all the extra amenities to make your experience more enjoyable. We provide a multi-media iPad presentation of landmarks, famous homes, and filming sites, along with refreshments and chilled waters. Upon request, we will provide boosters, baby seats and a rear DVD player with private headsets for the kids.
25 views
Submitted May 29, 2012
The Hampton Inn Los Angeles/Arcadia/Pasadena offers distinctive hotel accommodations, upgraded amenities/features and value packages, just minutes from top Los Angeles' attractions, such as Dodger Stadium, Staples Center, the Los Angeles Convention Center and Disneyland.
58 views
Submitted Nov 28, 2012
Relax at the new Hampton Inn and Suites San Clemente, a luxury, all-suite hotel with ocean views, resort amenities, friendly service and a romantic Southern California ambiance near San Clemente Beach and Pier.
12 views
Submitted Feb 26, 2012
Discover Northern California as never before at Hampton Inn's Livermore hotel in the East Bay. With award-winning vineyards, access to San Francisco and all the scenic beauty, our Livermore, California hotel's accommodations offer an ideal escape.
30 views
Submitted Feb 26, 2010
Offering comfort, convenient locations and
first-class service throughout California!
13 views
Submitted Mar 9, 2010
Welcome to hotel metropole in catalina island. our hotel offers breathtaking views of avalon bay with stunning oceanfront suites with fireplaces, jacuzzi baths, and balconies overlooking the beach. catalina island hotel with a rooftop jacuzzi, & gorgeous view of the bay. the best hotel in catalina island...
15 views
Submitted Mar 27, 2018
surf city, USA
87 views
Submitted Feb 26, 2010
Hyatt Regency Huntington Beach Resort & Spa - certified site. Treat yourself to our exquisite Huntington Beach hotel. An exceptional oceanfront location, tranquil spa, endless activities and superior service await you at our Huntington Beach CA hotel.
10 views
Submitted Feb 25, 2013
professionally guided and outfitted Channel Island kayaking
119 views
Submitted Feb 26, 2010
A blog aboutme & all things LA–The sights, sounds & happenings around Beverly Hills, Hollywood, LA & beyond as seen by ... me.
10 views
Submitted Mar 30, 2014
Whether you are looking for hotels in Marin, San Francisco, Sacramento, Silicon Valley, Los Angeles, Orange County or the Coastal regions, you will find style, serenity, personality and friendly service whenever you stay at a Joie de Vivre
25 views
Submitted Apr 23, 2010
all you need to know about the "golden state"
132 views
Submitted Feb 26, 2010
LOS ANGELES WITHOUT A CAR Impossible? Not if you follow the mobile muses at L.A. Electric Travel. Los Angeles has an extensive light rail system, and we get you plugged in to over three hundred metro-friendly destinations.
11 views
Submitted Jun 6, 2012
Mel explores Los Angeles
17 views
Submitted Jun 28, 2013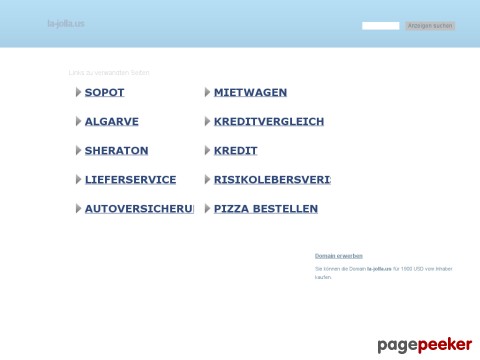 La Jolla hotels classified by price and by geographical location.
88 views
Submitted Feb 26, 2010
LaLaScoop is a Lifestyle Blog, bringing you what's hot, hip and happening in our beloved City of Angeles. Stay connected for our sponsored events around the city as well, showcasing the best of the best in LA.
5 views
Submitted Feb 22, 2016

About Dave's Pick
Category Stats
Listings:
136
Regular:
133
Reciprocal:
1
Dave's Pick:
2
Last listing added:
May 1, 2018