USA California
California Travel - All guides are organized alphabetically by city
Comfort and convenience awaits at our hotel in Temecula, California. Located close to top recreational activities such as golf and winery tours and convenient for corporate travelers, our friendly hotel is the perfect place to settle in for a relaxing stay
15 views
Submitted Jul 2, 2012
food, wine & travel - LA coverage
6 views
Submitted Feb 22, 2016
the Montage Resort & Spa offers an ocean front spa, lavish amenities, meeting facilities, and outdoor activities including challenging golf courses and beach-oriented activities
163 views
Submitted Feb 26, 2010
Healthy los angeles mediterranean cafe style restaurant for dine in, take out, free food delivery, catering (310) 310-2999
8 views
Submitted Apr 12, 2015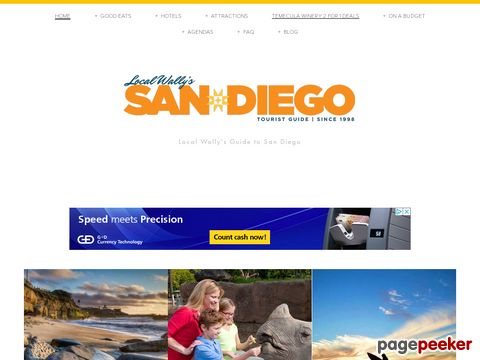 great guide to San Diego from Wally's perspective
66 views
Submitted Feb 26, 2010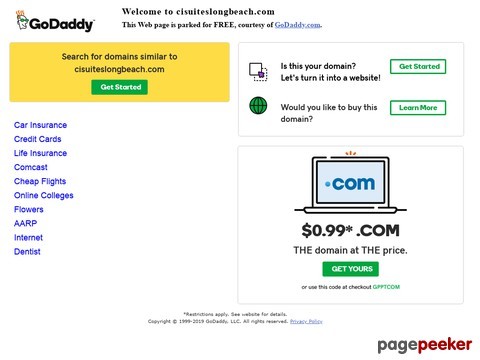 Comfort Inn and Suites Long Beach is a top rated hotel in Long Beach, California that offers Long Beach hotel packages, free breakfast & Internet access and meeting space.
12 views
Submitted Nov 11, 2010
Los angeles helicopter tours and air charter service. includes helicopter tour choices and flight schedules with itineraries. located at Van Nuys Airport in Los Angeles California.
13 views
Submitted Feb 19, 2016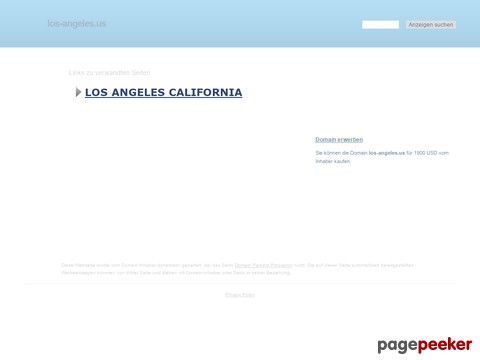 Los Angeles hotels classified by price and by geographical location.
92 views
Submitted Feb 26, 2010
Meet Lisa and Diane Scalia, the sister team behind Melting Pot Food Tours, the original food tasting tour company in Los Angeles. Los Angeles area natives of Italian descent, the Scalia sisters have been enamored with food for most of their lives
8 views
Submitted Jul 20, 2012
Modern Hiker highlights the best trails of all difficulty levels around Southern California, with in-depth reviews, photos, GPS tracks, videos, and all the information you could possibly want. It also strives to keep on top of the latest outdoor gear and gadget news, software and web programs, local politics and developments, and the latest murmurings from the Hiking Blogosphere.
15 views
Submitted May 3, 2010
Montage Laguna Beach is a luxury California beach resort where guests enjoy premium services including gourmet restaurants, an oceanfront spa, swimming pools, and sports facilities.
16 views
Submitted Feb 14, 2011
Indulge in the gourmet dining, spa treatments, swimming pool, Jacuzzi, sauna, business center, events space and fitness room at our luxurious hotel in Santa Barbara.

16 views
Submitted May 12, 2013
visit the online version of Monterey's famous Cannery Row
180 views
Submitted Feb 26, 2010
my socald life is a blog devoted to all things delicious, adventurous, and stylish in southern california. i moved to san diego in 2013 after traveling the world for a year and am excited to set roots, take road trips, and eat fish tacos.
6 views
Submitted Jun 3, 2015
Indulge, unwind and relax in the tranquility of Tomales Bay. Nick?s Cove?s ?Weekday Getaway? provides visitors a midweek escape from the stresses of daily life. With the sounds of the water gently lapping the shore, the sweet aromas from the bay and Nick?s Cove kitchen filling the air, real life will seem a world away. Enjoy deluxe accommodations in luxury cottages situated on or over the water ? perfectly placed for magnificent sunsets over the bay ? and sample the delights of the Bay Area?s freshest grown and freshest caught food at Nick?s Cove restaurant.
101 views
Submitted Feb 26, 2010
Seven Hills Land and Cattle Co., and Anselmo Vineyards is the perfect Northern California ranch to take a day trip. We offer venue for events and activities such as horseback riding, a wine tasting room, animal interaction, harvests and cookouts.
69 views
Submitted Feb 26, 2010
OCStandard The Orange County City Guide, find everything in OC here. Dining, Hotels, Spas, Outdoors, Events and more.
105 views
Submitted Feb 26, 2010
a cozy comfy hot spring resort near Palm Springs. NO TV's, NO phones, 8 rooms. Small. Quiet. Your dream vacation.
137 views
Submitted Feb 26, 2010
A San Diego resort and spa located on a private island. This luxury Mission Bay resort offers accommodations, wedding and meeting space, dining, vacation packages and a mile of white sandy beach.
16 views
Submitted Feb 18, 2011
Go Los Angeles Card: One low price includes top LA attractions and tours: Hollywood Trolley Tour, Kodak Theatre, Legoland, museums & more. Includes free color LA guidebook!
119 views
Submitted Feb 26, 2010

About Dave's Pick
Category Stats
Listings:
136
Regular:
133
Reciprocal:
1
Dave's Pick:
2
Last listing added:
May 1, 2018