USA Montana
Montana Travel
Professional Instruction in the Arts of Rock Climbing, Ice Climbing, Mountaineering, Hiking and Backpacking
184 views
Submitted Feb 26, 2010
You're getting away to the mountains. You've already pictured it in your mind. But you haven't decided which mountains. They have to be grand, awe-inspiring, wide-open and glistening under a big blue sky. Sounds like Big Sky, Montana. We're one of the last places in the Rocky Mountain West that remains uncrowded and surrounded by vast regions of unspoiled wild lands
201 views
Submitted Feb 26, 2010
detailed fly fishing information about Montana and provides an extensive photo gallery that shows the rivers, lakes, national parks and mountains
337 views
Submitted Feb 26, 2010
Big Sky Montana Resort Vacations, Real Estate, Lodging
334 views
Submitted Feb 26, 2010
Resort Property Management offers Big Sky Montana vacation rental homes and condominiums.
259 views
Submitted Feb 26, 2010
Bozeman Montana online travel guide: Gardiner, Livingston, Yellowstone National Park & more
328 views
Submitted Feb 26, 2010
A travel guide to Glacier National Park written from the perspective of a seasonal employee. Includes cheap flights to Montana airports, detailed hiking and backpacking guide, hiking gear and equipment suggestions, and lodging recommendations.
122 views
Submitted Feb 26, 2010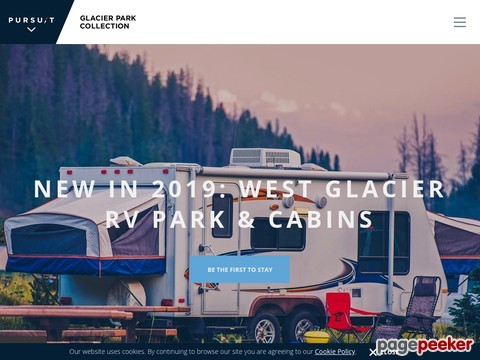 Glacier Park Inc, operating in Glacier National Park, Whitefish, Montana and Waterton National Park. Offering rustic, comfortable, historic and full-service lodges, inns, cabins, & hotels. Book online!
72 views
Submitted Feb 1, 2016
Im a Montana enthusiast who loves to experience all that Big Sky Country has to offer.
88 views
Submitted Nov 10, 2014
Montana Web Travel Journal
347 views
Submitted Feb 26, 2010
the Ultimate Montana vacation planner and travel guide
334 views
Submitted Feb 26, 2010
a must visit
271 views
Submitted Feb 26, 2010

About Dave's Pick
Category Stats
Listings:
12
Regular:
12
Last listing added:
Feb 1, 2016