Volunteer Work Travel
Volunteer Travel - See & help the world by volunteering your time. Note that the word "volunteer" is often used loosely by many of these organizations - in that you have to pay money to actually "volunteer". Also visit A Helping Hand, Study Abroad, and University Research Travel
The Global Volunteer Network offers volunteer opportunities in community projects throughout the world
454 views
Submitted Feb 26, 2010
live and work with local people on life-affirming community development projects for one, two or three weeks. Volunteer teams support some 90 host communities on six continents
646 views
Submitted Feb 26, 2010
Globe Aware coordinates, organizes and leads volunteer vacations, service vacations, working holidays and service trips to two Peru locations (Andes & Cusco/Machu Picchu), Costa Rica, Thailand, Cuba, Nepal, Brazil, Cambodia, Laos, Vietnam, India, Jamaica, Romania, Ghana, Mexico, and China .
53 views
Submitted Mar 11, 2010
GO! Overseas was started with the simple idea of creating a centralized website to provide the resources required for meaningful travel abroad. That idea has grown and expanded into what you see here, a community driven website of like minded people who are all passionate about teaching, studying and volunteering abroad. GO! Overseas features a popular forum where users regularly discuss a wide range of travel topics and a blog community where we bring together a wealth of overseas travel experiences. We also regularly post insightful articles to help expand the communities knowledge about opportunities abroad.
62 views
Submitted Jul 11, 2010
connecting travelers with local causes and communities
46 views
Submitted Jun 3, 2012
offers a variety of eco conservation positions world wide, a wide range of experience needed
86 views
Submitted Feb 26, 2010
Welcome to Help Exchange (HelpX), an online listing of host organic farms, non-organic farms, farmstays, homestays, ranches, lodges, B&Bs, backpackers hostels and even sailing boats who invite volunteer helpers to stay with them short-term in exchange for food and accommodation.
65 views
Submitted Mar 12, 2010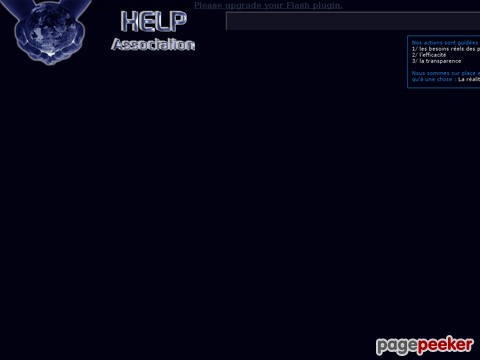 human experiences linking project. In times of sustainable travel, humanitarian missions, eco and volunteer tourism:
H.E.L.P. Travel takes a step forward, developing the Fundamental Tourism concept. Deep in tune with responsible travel? policies and norms, H.E.L.P. Travel itineraries enhance the aspects of discovery, exchange, comprehension and emotion.
121 views
Submitted Feb 26, 2010
many locations available for volunteering
582 views
Submitted Feb 26, 2010
IFRE is a nonprofit 501(c)3 organization based in Dallas, Texas, USA. We founded IFRE's volunteer abroad program in 2005 after realizing the need for safe and affordable volunteer abroad programs. So far, nearly 3000 volunteers have participated in our meaningful volunteer programs in Asia, Africa and Latin America. IFRE is headquartered in Dallas, Texas and has multiple offices with 100+ experienced field employees throughout the 18 developing countries we support in Asia, Africa and Latin America.
65 views
Submitted Jun 3, 2012
since 1987, IICD has trained over a 1,000 volunteers, who have taken part in development and community work with projects in Africa, Central America and Brazil
616 views
Submitted Feb 26, 2010
Using the Thai word for FUN or "SANUK" we're challenging you to create your lifestyle of giving. You can get your started by donating, volunteering and sharing our project with others.
56 views
Submitted Jun 24, 2010
Provides summer internships, international internships, work experience programs abroad
258 views
Submitted Feb 26, 2010
Volunteer Nepal, create thrilling experience. Volunteer in our different humanitarian project like children's home, monastery, women empowerment and community welfare and more.
22 views
Submitted Feb 19, 2017
Volunteer in kenya with a non-profit community based orgarnization offering the opportunity to participate in short or long term voluntary work development in western kenya and beyond.
369 views
Submitted Feb 26, 2010
Lattitude Global Volunteering announces its 40,000th volunteer. Becki is volunteering in Ecuador
48 views
Submitted Jun 4, 2012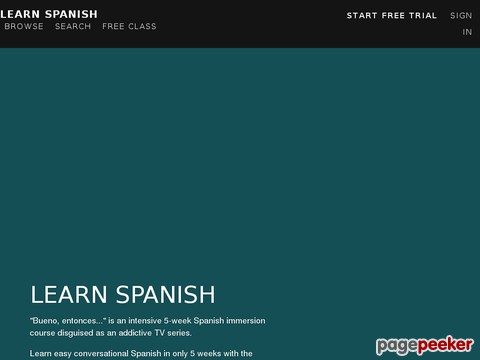 LIVFund was established in 2011 in order to recognize and proudly support study, internship and volunteer opportunities in Latin America.
54 views
Submitted Nov 17, 2011
a travel organization, working in 27 developing countries to provide international support to local NGOs and communities. We work directly with local teams to help develop their organizational models and supply volunteers who can help with everything from teaching English to administrative tasks or undertaking field research.
74 views
Submitted Nov 13, 2012
volunteer in Manu Park, Peru
47 views
Submitted Dec 14, 2012 Moving Ecuador is an independent web-initative supporting several Ecuadorean organisations in their work towards a more sustainable Ecuador. Together with our Ecuadorean partners we are promoting responsible tourism and offering the most transparent and extensive database for volunteering in Ecuador on the web.
198 views
Submitted Feb 26, 2010

About Dave's Pick
Category Stats
Listings:
84
Regular:
83
Reciprocal:
1
Last listing added:
Sep 12, 2017