Volunteer Work Travel
Volunteer Travel - See & help the world by volunteering your time. Note that the word "volunteer" is often used loosely by many of these organizations - in that you have to pay money to actually "volunteer". Also visit A Helping Hand, Study Abroad, and University Research Travel
Our mission is to change the face of volunteer travel. Established in 2007, we have grown to become the world's leading volunteer travel company, working in over 35 destinations around the world and placing thousands of volunteers abroad every year.

We believe in a future where any traveler, anywhere in the world is empowered to make a meaningful difference in the community they are visiting, and we take pride in making this happen.

We're focused on providing affordable volunteer travel experiences that are responsible, safe and high quality. Our programs heighten global awareness and cultural understanding through the skills and expertise taken by volunteers to their host communities, and through the experiences and lessons that volunteers take back to their own countries and cultures.
26 views
Submitted Jul 5, 2017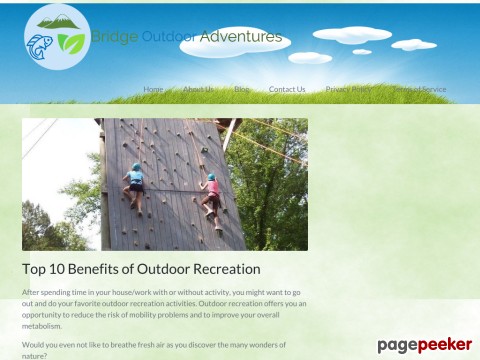 Volunteer to see the world in a whole new way. Join Volunteer Adventures in important projects across the globe
172 views
Submitted Feb 26, 2010 Change for Life a local Organization offers affordable volunteer program in Nepal.Volunteers have the opportunity to participate in a variety of educational and community aid programs. We provides Nepali Language, Culture and staying with host family training for foreign volunteers who wish to render their services to Nepal. We send trained volunteer to Orphanages, Children's centers, schools and communities to generate awareness regarding environmental issue, orphans care, sanitation, income generating initiative, teaching English and health care. This will give you a chance to make an important contribution to the people of Nepal and while doing so gain an in depth experience of the country and its culture, that will stay with you the rest of your life.
The volunteer opportunities are in the following areas:
- Teaching English at Children's Resource Centers
- Assisting at orphanage
- Community health and environmental program
- School and community maintenance
- Home stay / cultural exchange
- Teaching at Monastery
- Teaching in Maountain


:: Program Location
The placements are available in Kathmandu Valley, Pokhara, Langtang, Solukhumbhu and Chitwan, all of which are near to the main city.

:: Program Requirements

Interested to learn and teach new culture
Volunteers for this program must: be 17 years or older
have no major health problems

:: Program Starting Date : Any time of the year from two weeks to 5 months

We does not ask for any formal qualifications from our volunteers. All we ask is that you have a genuine desire to help people and are committed to seeing the programme through.

Looking forward to hear from you soon!
Mr.Naresh Ghimire
Founder / Director
Change For Life - Nepal
Post Box: 19531
Paknajol - 16, Kathmandu,
Nepal
Tel: (+977) 1 4700210
183 views
Submitted Feb 26, 2010
your gateway to volunteering abroad
54 views
Submitted Jun 23, 2012
the founder started this website in 2005 as a way to educate prospective volunteers about international service trips. He researches every host organization he can find and provides the basic facts every volunteer would like to know, including the types of work, locations, trip length, accommodations, and more.
89 views
Submitted Feb 26, 2010
Rcdpnepal deals with volunteering programs in Nepal. We are providing there various volunteering programs. We volunteer there for orphanage, education projects, construction projects, healthcare programs, environment conservation programs, language & cultural programs & much more.
47 views
Submitted Mar 7, 2014
Rustic Volunteer and Travel offers some of the most meaningful travel and volunteer abroad experiences in more than 20 Countries.
152 views
Submitted Feb 26, 2010
If you are looking for free and low cost volunteering opportunities in Central or South America then look no further
95 views
Submitted May 24, 2010
"where volunteering begins"
66 views
Submitted May 1, 2010
The Love Company has been developed for the needs of Volunteer Services in POKHARA and the Villages of Nepal. TLC welcomes people from all over the world to have a once In A Life Time experience. It offers an excellent, safe and friendly environment to stay and work in villages . Guest Satisfaction is always the first priority of every project. And with the implementation of volunteer service our organization proves to be just the right tool.
51 views
Submitted Feb 26, 2010
Third Eye Volunteer Nepal invites you Nepal for Volunteering. We maintain pristine purity of 'volunteering' in Third Eye volunteer Foundation Nepal. Come and discover natural reality of Nepal as it is as a volunteer.
47 views
Submitted Feb 16, 2013
we are register charity of Nepal runs different types of volunteer programme across Nepal Like:teaching English in School, teaching in Community resource center, orphanage and environment programme an affordable programme cost.. cost starts from 250 euro including travel experience....
182 views
Submitted Feb 26, 2010
Hands for Help Nepal offers various volunteer and internship opportunities to those who wants to make something different in Nepal. This organization is currently working for
1.Teaching in private and public schools
2.working in orphanage home
3. Health and first aid in community health post
4. Community Construction program
5. Environment and conservation
190 views
Submitted Feb 26, 2010
Join volunteering projects with Aid for Change, NGO in Mumbai and Pune working as an International aid organization. The aim of Aid for change is women empowerment, stop violence against women in India, working on CSR projects ( Corporate Social Responsibility Projects) such as Swachh Bharat Abhiyan, Campaign on Gender equality in India, Sustainable agriculture in India, organic farming in India and Food Security and livelihood projects.
47 views
Submitted Apr 23, 2015
We are an organization which provides Safe International volunteering opportunities in different countries in the field of Medical and healthcare, Childcare, teaching, women empowerment, community development, wildlife and conservation programs. We also offer International internships for medical - nursing students and professionals in hospitals as well as have dental elective placements for dental students.
79 views
Submitted Mar 18, 2014
The majority of Volunthai
73 views
Submitted Jun 24, 2010
an International development charity that works through volunteers (skilled volunteers in demand)
245 views
Submitted Feb 26, 2010
WWOOF is an exchange - In return for volunteer help, WWOOF hosts offer food, accommodation and opportunities to learn about organic lifestyles
54 views
Submitted Mar 12, 2010
Hello there

Hippohelp.com is a map based platform connecting travellers with hosts, all over the world. The travellers provide free services, in exchange for food and accommodation.
Travellers and hosts can both place markers on the global map, making it easy to find each other and plan the trip.
It's completely free for both host and traveller, and it's possible to login with Facebook.
Thanks!
Leopold Huber
Founder och Hippohelp.com
20 views
Submitted May 15, 2017
Boat, yacht and cruise ship jobs. Work your way around the world by working on a boat. A comprehensive directory of crew agencies, crew lists, crew houses and other useful information for people who want to work on cruise ships, yachts and other types of boats.
356 views
Submitted Feb 26, 2010

About Dave's Pick
Category Stats
Listings:
84
Regular:
83
Reciprocal:
1
Last listing added:
Sep 12, 2017