Water
"All about water" - sites include hydration systems, filters, and portable systems.
offering portable hydration systems and water bottles
419 views
Submitted Feb 26, 2010
The Dream Water® guys stayed up all night… so you don't have to. They embarked on a journey to perfect an all-natural formula for a sleep and relaxation water – the first of its kind – that would not only taste great but also have zero calories. The result is Dream Water®, a new and exciting lightly flavored shot with natural relaxation effects.
112 views
Submitted Feb 27, 2012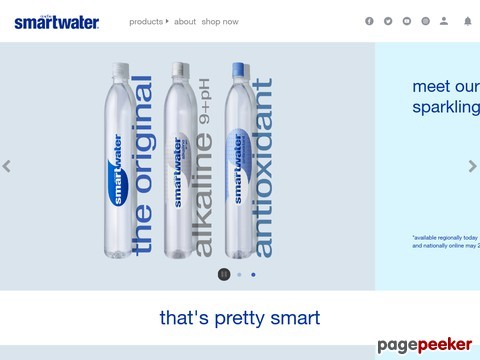 a fresh new approach to water, eletrolyte enhanced
402 views
Submitted Feb 26, 2010
often recognized as a leader in portable water filtration systems, Katadyn makes a variety of portable water filters
392 views
Submitted Feb 26, 2010
offering a variety of water bottles for outdoor uses
406 views
Submitted Feb 26, 2010
offering a variety of water bottles - specializing in the collapsible type
423 views
Submitted Feb 26, 2010
for more than 50 years outdoor adventurers have depended on Potable Aqua for safe, reliable drinking water - no matter the source
394 views
Submitted Feb 26, 2010
Sigg bottles out of Switzerland, makes nice looking metal water bottle containers
461 views
Submitted Feb 26, 2010
99.9% pure coconut water
408 views
Submitted Feb 26, 2010

About Dave's Pick
Category Stats
Listings:
9
Regular:
9
Last listing added:
Feb 27, 2012