Wine Travel
Travel in the wine regions of the world - these are wine related travel websites (no wineries).

Central Coast Foodie
our dear friend Rachel's food and wine site for California's Central Coast - based in San Luis Obispo, CA
37 views
Submitted Jul 14, 2010
ANDES WINES is the first wine and tourism web site in Italian, Portuguese, English and Spanish in South America, which began in Chile in November 2001, and continuing later on in Argentina, whose representative is Gabriela Luna.
94 views
Submitted Jun 20, 2012
In 1998, while backpacking in Europe with my best friend I tasted an Alsatian wine - Hugel 1994 Gentil - and I realized wine could be good. Really good.
29 views
Submitted Nov 10, 2014
on your next trip to wine country visit this comprehensive resource and easily book and plan your winery and travel itineraries
85 views
Submitted Feb 27, 2010
Lauren Mowery is the weekly wine columnist as well as the coffee and tea columnist for The Village Voice. In 2013, Chasing the Vine was recognized as Americas Best New Wine Blog.
24 views
Submitted Apr 26, 2015
the perfect sized wine bottles to carry onto a flight
32 views
Submitted Sep 18, 2014
food, wine and travel history of the world's wine regions
39 views
Submitted Feb 27, 2010
your guide to everything wine, travel and spa
34 views
Submitted Jun 15, 2012
our friend Greg's comprehensive personalized International wine site with the focus being on Greece
38 views
Submitted Aug 3, 2011
LE PAN is a people-focused international wine, food and lifestyle monthly magazine and dynamic website
21 views
Submitted Aug 3, 2015
Susan and Todd Montgomery are a writing/photography team who love documenting their travels and experiences with upbeat articles and vibrant photos
21 views
Submitted Feb 24, 2015
the premiere organization serving more than 400 members wineries within the Napa Valley, CA - USA
34 views
Submitted Feb 27, 2010
One person's quest to visit and taste with all commerical wine producers in Napa County - to date he has visited and tasted with 700+ out of 950+ in Napa county alone
63 views
Submitted Feb 27, 2010
examining what wine and food producers are doing around the world
15 views
Submitted Mar 9, 2010
Toronto based wine & cocktail writer and publicist embarking on an adventure to discover the latest and greatest in the industry worldwide
22 views
Submitted May 27, 2015
Your passport to beer, wine, and cocktails across America and around the world.
27 views
Submitted Jun 14, 2014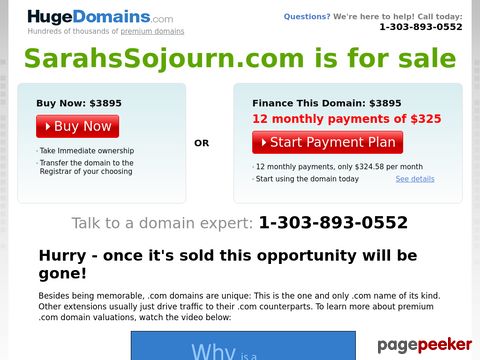 Sarah's Sojourn is my exploration through the world of wine and food travel. From winery visits to wine reviews, fine dining to the perfect accommodations, I hope you'll join me on my sojourn to discover how delicious life can be with a fine glass of wine, great food, good friends, family and fun.
10 views
Submitted Dec 17, 2016
French wine guide covering all the major wine regions
45 views
Submitted Feb 27, 2010
For the love of the journey of wine
27 views
Submitted Dec 20, 2014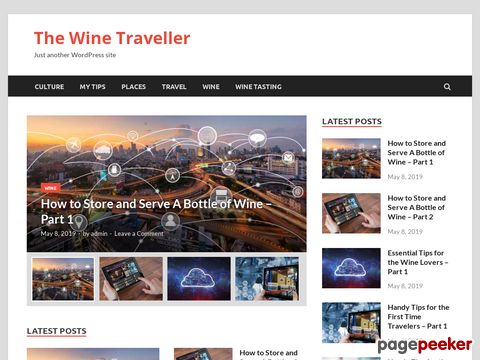 a travel blog with good taste
31 views
Submitted Dec 5, 2014

About Dave's Pick
Category Stats
Subcategories:
2
Listings:
36 (43 counting subcategories)
Regular:
35
Dave's Pick:
1
Last listing added:
Dec 26, 2016