Womens Travel
Specific sites catering to the needs of women travelers.
Fabulous Travel Guide is for girls who love to travel! Be inspired, get advice and connect with our #travelsisters community.
10 views
Submitted Mar 30, 2016
Welcome to Fashion's On Vacation, a blog dedicated to travel fashion and style.
32 views
Submitted Jul 27, 2013
A Community For Female Travel Writers
1 views
Submitted Aug 6, 2017
Keep up with the Getaway Girls as they travel to different Hot Spots, Resorts and Trendy Locations to give you all of the tips, reviews and information you need... before picking your next vacation destination.
8 views
Submitted Jun 15, 2014
A guide to solo female travel for the conscious traveller with everything you need to travel smarter, independently and ethically. Use for pre-planning your trip, for tips and inspiration when youre abroad or for something that little bit different. Well save you hours of research...
17 views
Submitted Nov 10, 2014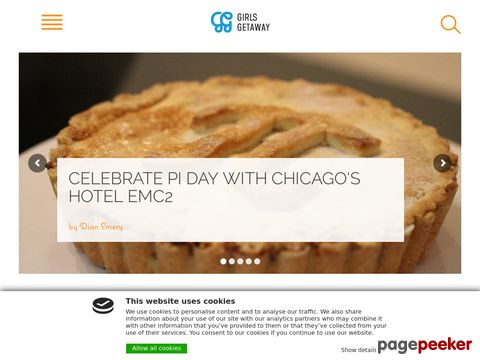 lots of interesting travel content geared to women travelers
70 views
Submitted Feb 26, 2010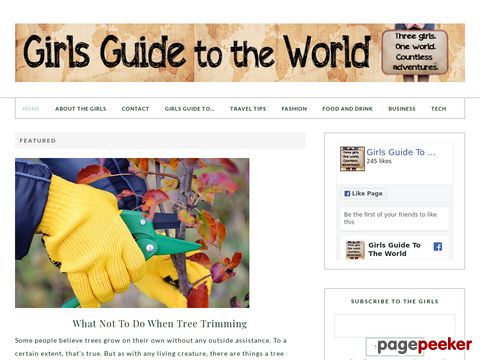 We are three sassy women who love to travel and to write. We share all things travel, especially those things that you wouldn't tell your mother.
12 views
Submitted Feb 23, 2013
Welcome to my experiential travel blog for women. I'm a Sydney-based travel writer with no pets or potted plants. You say I'm a flight risk like it&#39
7 views
Submitted Sep 28, 2013
Girls Love Travel is a growing online club that empowers women to help each other travel with safety and support
6 views
Submitted Mar 21, 2016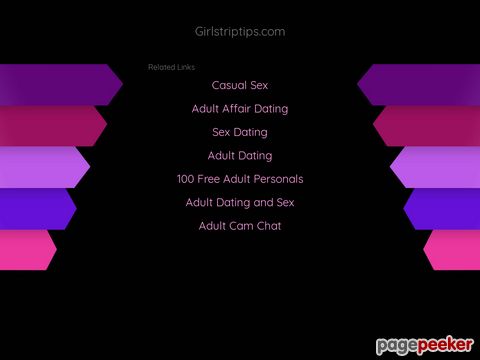 Are you a female solo traveller or travelling with your girlfriends? We are here to provide information on safe travelling around the world, lots of tips and reviews!
13 views
Submitted Feb 14, 2013
Girls Who Travel was born many years ago when two best friends had the best time getting wildly lost while traveling. What started as a small page of stories eventually became something much bigger. In 2011, Arden officially launched a website and social media presence to bring together the true mission of Girls Who Travel: to provide free resources to empower women to travel the world.
7 views
Submitted Dec 25, 2015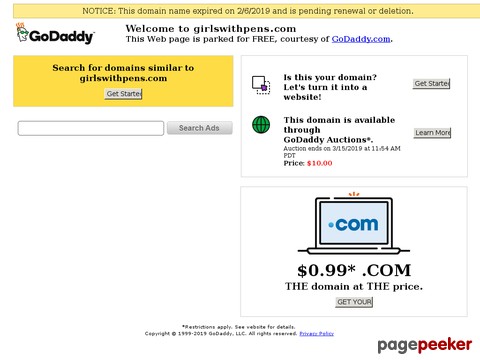 Girls With Pens is a female-focused travel blog. Were a bunch of cool and independent young women with opinions unafraid to be expressed.
8 views
Submitted Dec 10, 2013
Are you a Glam Globetrotter? Are you obsessed with your favorite pair of heels, but crave Havaianas after you've worn the 5″ stilettos for several hours? Are you constantly combing the internet looking for your next vacation? And if you can't afford to book it, are dreaming up ways to sell everything you own to travel the world? If you can relate to any of this, then you, too, my fashionista friend, may very well be a Glam Globetrotter.
16 views
Submitted May 25, 2012
Global Adventuress is about building a global community of women so we can explore, share, and connect through our global storytelling.
14 views
Submitted Sep 28, 2013
The plan is not to have a plan
19 views
Submitted Aug 5, 2010
A community celebrating the adventures of female travellers everywhere.
7 views
Submitted Jun 6, 2015
Go! Girl Guides publishes travel guidebooks made just for women and volunteers.
27 views
Submitted Jun 24, 2012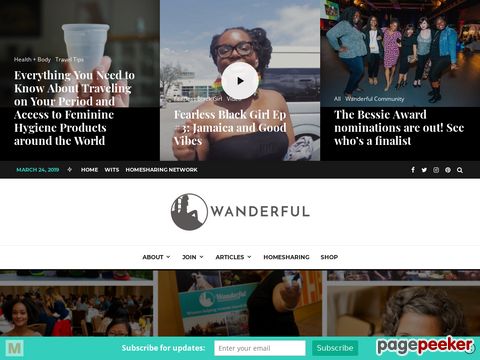 the newest mag about women on the run
14 views
Submitted Mar 13, 2010
GoGirlfriend.com is a niche blog that focuses exclusively on travel for women, products and tips. Highbrow or budget, hot spots or off the beaten path, eco-friendly, sustainable and smart travel choices, we're the place to:
11 views
Submitted Jun 25, 2010
Gone Girls Guide is the premier online women's destination for all things travel, leisure & lifestyle. Our site features travel news, inspiration, recommendations and reviews for the jetsetters & the daydreamers.
9 views
Submitted Jun 6, 2015

About Dave's Pick
Category Stats
Listings:
110
Regular:
110
Last listing added:
Nov 15, 2017