Womens Travel
Specific sites catering to the needs of women travelers.
For over 10 years, Adventures in Good Company has offered trips for adventurous women who want an active vacation and love being outdoors. Our experience allows us to run trips that are well organized, and still flexible enough to allow you to have the adventure you want. Our guides are genuinely interested in you and assisting you in meeting your personal goals for your trip.
632 views
Submitted Feb 26, 2010
Christine Kaaloa pens about everything from her imperfect travel survival adventures (tips, insights, woes and humor) to her life as an expat living in South Korea. She speaks for the female soloist, who's on a budget, yet wants to live life with a little GRRR!

Although she is not currently in Korea, she is occasionally a contributing writer of a couple of South Korea expat magazines.
18 views
Submitted Aug 30, 2012 To be the world's leading authority in empowering women through travel. So that by travelling solo, their lives and careers are enhanced.
11 views
Submitted May 1, 2016
Marybeth Bond is a well known name in the world of travel as well as an award-winning author/editor of five travel books. We saw her speak from the front row at some travel show somewhere. We asked one question.
694 views
Submitted Feb 26, 2010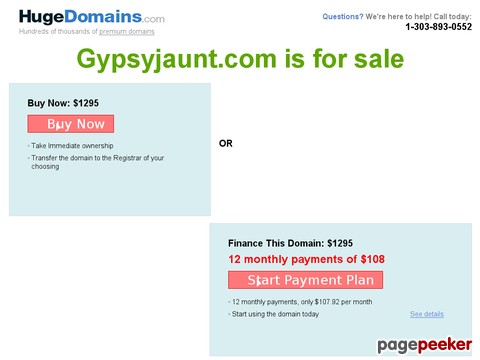 GypsyJaunt.com is an inspirational travel and lifestyle digital magazine for professional women.
22 views
Submitted Nov 2, 2013
Her Packing List is the premier site for female packing and travel gear advice. Targeted to low-key female travelers, we help you pack what you need and leave what you don't.
18 views
Submitted May 30, 2015
is an international directory of women travelers
689 views
Submitted Feb 26, 2010
travel, adventure & inspiration
21 views
Submitted Apr 20, 2010
excellent travel information geared towards women
608 views
Submitted Feb 26, 2010
The Lady will inspire you to release your inner nomad and enjoy everything this beautiful planet has to offer
12 views
Submitted May 30, 2015
Inspired by 5 girlfriends with the desire to reconnect, Shanel created Living La Diva Loca, a travel company dedicated to amazing girlfriend getaways. She knows how to be creative with her time and adventures!
15 views
Submitted Jun 23, 2010
Since its launch, Lost Girls World has grown to become the premiere travel and lifestyle website for young women
24 views
Submitted Mar 17, 2010
The Mojito Mother does not let society determine their experience of motherhood. She does. She understands that barriers are there to be tested, she maintains her sense of self and dreams whilst catering to the demands of being a mum, a wife and woman.
15 views
Submitted Feb 9, 2013
My name is Alina and I welcome you to Nomad Girls – the ultimate destination for digital nomad girls. We are a community of wander souls, travel lovers and advocates for remote and flexible work. Through our content, we aim to inspire many women around the world to live the life that they want and feel comfortable with. We help girls to travel safely, work from anywhere in the world and meet other inspirational women.
12 views
Submitted Feb 10, 2017
We are Women.. and We Travel
26 views
Submitted Nov 14, 2014
The woman traveler has full access to the world. She can rough it, luxuriate, she can do business, and she can enjoy herself - if she travels right.
18 views
Submitted Mar 9, 2013
A documentation of my travels and research of the changing face of pole dancing, female empowerment and the new wave of feminism across the world. One woman, one pole at a time
17 views
Submitted Nov 7, 2014
At Road Trips for Girlfriends, you'll find suggested trips, itineraries and destinations for girlfriends to get away on a driving vacation. Keep an eye out for resort specials and recommendations for great places to stay, too.
21 views
Submitted Jul 14, 2012
Serendipity Traveler provides inspired travel for active women. Walk in Wyoming, Dine in Paris, Snorkel in the islands, Take tea in England, explore the world with us.

We offer discerning women handcrafted itineraries and authentic experiences. Escape to destinations where unfamiliarity and intrigue lend excitement, discovery, and inspiration long after you return. Life is short, travel well. Call us at 800 975 2357 or email info@serendipitytraveler.com
96 views
Submitted Feb 26, 2010
We organize travel agendas for women who love sewing, fashion, sight-seeing and having fun. We carefully plan activities to give you great value for your dollar but still leave free time for you to pursue your own interests.
614 views
Submitted Feb 26, 2010

About Dave's Pick
Category Stats
Listings:
111
Regular:
111
Last listing added:
Jan 13, 2018