Womens Travel
Specific sites catering to the needs of women travelers.
With this blog, I want to help women move about the planet freely, stylishly and with the best travel accoutrements, from paper underwear to cool backpacks.
18 views
Submitted Jun 15, 2012
Travelher is a product of our biggest dream yet: to celebrate and encourage travel addiction in all women, everywhere. To create an online community of kick-ass, game-changing, awe-inspiring 'travelhers' from around the world.
10 views
Submitted Oct 8, 2016
This site is for parents who need a break from their every day lives, want to see the world, experience new cultures, and maybe even indulge in a spa treatment or strawberry daiquiri while away. Travel Mamas is a community of regular women and men like you who want to learn and share not only how to survive a trip with children, but also how to love exploring the world with their families.
10 views
Submitted Mar 9, 2010
We are women who travel - a lot, so we have lots of experience making travel arrangements, staying in hotels, eating out & enjoying the attractions.
9 views
Submitted Jun 12, 2014
Welcome to TravelingDiva (TM) an online travel magazine, specially designed for and by high-heeled, high-end travelers!
16 views
Submitted Jun 24, 2013
is a group of professional travel writing women hoping to inspire others to explore our world
182 views
Submitted Feb 26, 2010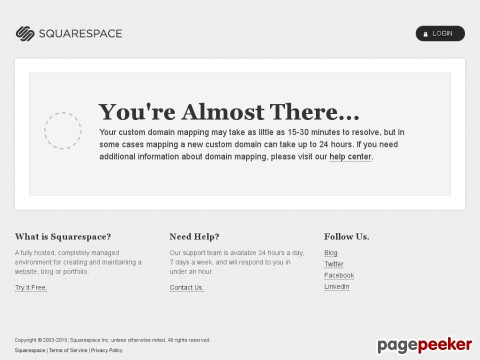 Two Bag Life is about you. About women business travelers.
19 views
Submitted Jun 11, 2014
This blog was created with these Divas in mind. Women who are ready to take on the globe, one trip at a time. Count on us to bring a fun and fresh twist on international travel commentary and information. We?re Two JetSet Divas who are ready to explore the world, and we invite you to come along for the ride?we?ve got the map
14 views
Submitted Apr 9, 2010
Ugogurl.com, provides a medium to showcase African American travel writing in addition to a network for sharing advice on travel, travel writing and journalistic opportunities. The site is chockfull of fantastic resource links to the African American travel world with website connections to travel websites, travel clubs, lodging as well as women's
14 views
Submitted Jun 17, 2010
Travel is a loose sieve through which Vela stories pass. This is to say, you won't discover the top 10 taco joints in Mexico City on Vela. Our stories often emphasize place and involve inner or outer journeys, but our definition of travel is broad, encompassing a range of stories from backpacking across remote Peru to struggling with addiction on a back stoop in San Francisco.
28 views
Submitted Jul 14, 2013
specializes in women only trips to a variety of fascinating locations
15 views
Submitted Mar 11, 2010
If hours weren't long enough in the office, add traveling around the world for business. Need help navigating a new city with a full work schedule? Explore Via Her World and discover our comprehensive city guides created by international women business travelers for women business travelers. Where to find the best manicure in Hong Kong? Need the perfect business boutique hotel in Paris? How to stay safe, healthy and fit on the road? We have it all, plus interviews, blogs, concierge and consulting services to meet your every travel need.
18 views
Submitted Feb 1, 2012
Together, Lanee and Lindsay are the Voyage Vixens. They're each other's ultimate wing women in travel and thrills around the globe
13 views
Submitted Nov 14, 2012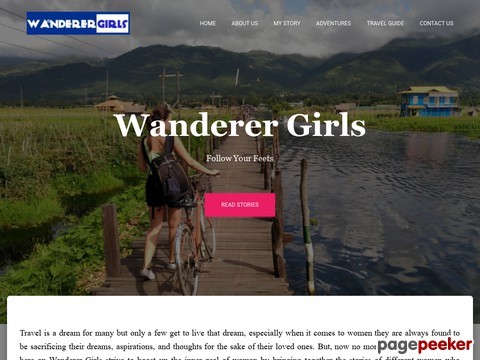 Travel is a dream for many but only a few get to live that dream, especially when it comes to women they are always found to be sacrificing their dreams, aspirations, and thoughts for the sake of their loved ones. But, now no more sacrifices we look for, here on this platform we strive to boost up the inner zeal of woman by bringing together the stories of different women who besides their hardships have worked on their dreams and have attained their goals of travelling, exploring the new world.
2 views
Submitted Nov 15, 2017
WanderTours feature women-only and co-ed small group adventures to exotic destinations. We focus on giving you rich cultural experiences while you travel in comfort. Join like-minded wanderers to explore some of the world&#39
13 views
Submitted Feb 19, 2013
My vision is to create a community and safe haven of female support where we can connect and support each other as we undertake the courageous and vulnerable journey of exploring both our outer and inner worlds.
9 views
Submitted Nov 23, 2015
Wanderlust and Lipstick is one of the most popular women?s travel sites on the web and it?s filled with lots of tips and information for gal travelers
73 views
Submitted Feb 26, 2010
Women's Adventures, Vacations & Experiences ~
16 views
Submitted Mar 11, 2010
The WAVE Journey Women Travel The World ~ Sit Back And Join Us For The Ride On A New Voyage, Or What We Phrase As: "We Would Rather Be..."
33 views
Submitted Jun 17, 2010
We Are Travel Girls is a site written for women by women. We carefully curate and publish only the best female travel stories from around the globe in order to create a community where we can grow together and inspire one another. Whether you prefer weekend getaways or yearn for long term travel, we all, in one way or another, have that feeling of wanderlust and itchy feet, and that feeling is what brings us together. Join us by sharing your travel stories!
8 views
Submitted Dec 17, 2016

About Dave's Pick
Category Stats
Listings:
111
Regular:
111
Last listing added:
Jan 13, 2018