I recently spent a few months in the UK, and I travelled around England, Ireland and Scotland. The United Kingdom is vastly different from America, and I suppose there were a few elements of culture shock along the way. I met many interesting locals and tourists along the way, through my journeys in the UK –and I had a lot of fun too. Reflected on the experience, I learned many valuable things about bot the world and myself. Here are 5 things I have discovered while travelling in the UK!
1) Bingo is a lot of fun
Before I came to England, I do not think that I had played more than one game of bingo in my entire life. But online bingo is super popular in England, as well as the greater UK. It's a fun and social activity that many like to enjoy. My British friend introduced me to playing online bingo, and I have to say that I have developed quite a passion for it!
2) Haggis is not as gross as I expected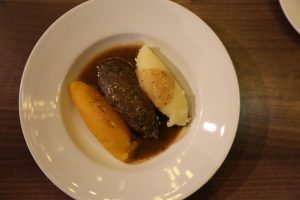 In Scotland, I had to try this dreaded haggis everyone keeps talking about! For those of you not in the know, haggis is a popular Scottish dish that is made from offal; liver, heart and lungs of an animal –usually a sheep, but sometimes a cow.
It is then packed with other ingredients, such as oatmeal, into a sheep's stomach lining and then boiled. This is something that makes most foreigners turn green. But I decided to be adventurous and give it a try! And it is not as bad as I expected it to be –but it is still not one of my favorite foods!
3) The Irish really do drink a lot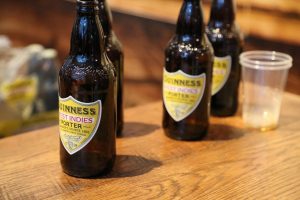 When I arrived in Ireland, I put down my bags at the hotel and then went to explore Dublin.
I met some great young local people there and landed up going on a pub crawl through Dublin. Now, I myself can drink a fair amount, but wow –the stereotypes are true! Boy, can the Irish drink you under the table!
At some point I had to give up and switch to water, but all the Irish kept drinking more and more.
4) People in England dress especially stylishly
The English dress so stylishly, they really do. I think it's the beautiful coats that everyone wears that adds to the feel of everything being very fancy, but I must admit I felt like a bit of a plebeian dressed in my jeans and hoodies!
5) We take the sun for granted back home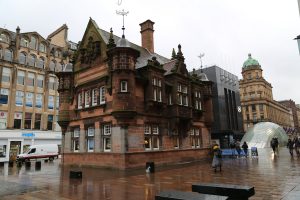 In England there is not many full weeks where there is a lot of sun. In fact, England can be particularly dark and gloomy.
I never realised how much we take the sun for granted back home. I am so used to a full season of sunny summer, and in England I was lucky if I saw the sun once a week!