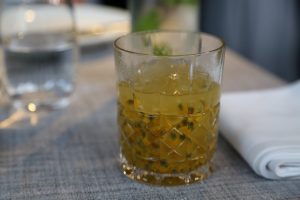 Planning a vacation isn't as easy as one might think, especially when it involves travelling abroad to a faraway destination. A lot goes into the travel plans and making sure everything is prepped and ready to go before embarking on this adventure. With six tips on prepping for a trip abroad, more people can get their plans set before ever setting foot on the cruise ship or plane.
Set Transportation in Advance
It's never a good idea to show up in a foreign place with no idea of how you'll make it around. Transportation should get set in advance so you know there is a car available for you to drive to all your various destinations. When in Iceland, for example, Iceland car rentals would come in handy. The pickup location can get set at a particular address, or right from the international airport. You can select the pickup date and time so it is ready right when you arrive. The drop off location gets set in the same manner.
A taxi service is another option. Some "taxis" are simply tourists like yourself, trying to make their way around the island while also helping others. Some are locals looking to make a few extra bucks. Whatever the case may be, knowing some options in the city before traveling there is a good idea if you're ever in need of a ride while out exploring the location.
Book a Hotel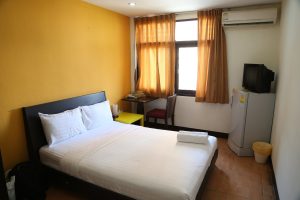 Just as transportation should get set in advance, so should your accommodations. You don't want to be stuck without a safe place to sleep while you're in a new place. Having a hotel, motel, bed and breakfast, or other lodging choice booked and ready for your arrival is the smartest thing to do.
Create an Itinerary
Creating an itinerary before even heading to the destination is a great way to ensure the trip goes as planned. It's best to do some research before leaving and finding out which places sound the best to visit. With them listed down, including travel times to get there and the amount of time needed to fully explore the space, a full schedule can get set so there is little downtime. You can experience a full trip without time stuck wondering what to do next.
Purchase the Right Chargers
The same type of power outlets and chargers are not available in many foreign countries as they are in the U.S. When traveling abroad, it's important to learn which chargers you will need and be sure to purchase this type before heading out. Without the right kind, you will be stuck unable to charge your devices, which should always be kept available in case of emergencies no matter where you're located. For many destinations, it may be as simple as finding a plug adapter that allows the device to get plugged in without causing damage as some full-on converters might do.
Consider the Costs
Things do not cost the same in other countries as they do in the U.S. Currency is often different as well, meaning you will have to convert your dollar bills into the type of money that country uses. Knowing roughly how much you'll need to spend at each location will ensure you bring enough money for your plans.
Pay Bills Before Leaving
Too many people forget about certain bills and payments they have to make while they're away. Be sure to look at all due dates and get bills paid before heading on your trip. That way, it won't be a thought on your mind while you're gone or a hassle when you get back. You can even set up recurring bill payments so the money will get taken out of your account automatically on the right date.
Planning a trip abroad can seem daunting if you're unsure of where to start. By considering the costs of everything, the chargers you'll need, the places you want to see, the transportation and lodging you'll require, and the bills that need to get paid before heading out, you'll have a good start of what to research and set before leaving. Prepping is the best way to go when it comes to traveling anywhere, especially outside the country.