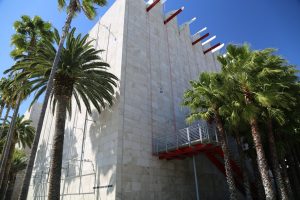 You've travelled the world, seen the sights, enjoyed pivotal life experiences and maybe even found the person you love – but now it's time to settle down in the land of the free.
Indeed, the USA attracts many wealthy expats, drawn to the country because of its varied landscapes, melting pot culture and free market capitalist lifestyle. After all, it's not only Americans who are drawn to the American Dream.
But that doesn't mean that moving to the US of A is a cakewalk. With the hassle of moving, the culture shocks and the applications for a green card, pitching a tent next to the Statue of Liberty is a lot more difficult than you might first think.
With that in mind, we've come up with a few tips for the former traveller looking to move to America. So what should you bear in mind?
Parcels are your friend
There's a place for your favoured mementoes – and it isn't with a careless removal company. Instead, when you're moving to another country, place your precious keepsakes in the safe hands of a private delivery company.
Indeed, a parcel delivery to USA doesn't have to cost an arm and a leg – especially with the right price comparison site.
Not only will tracked delivery be a safer option for smaller items, but it will separate your larger items, allowing you to keep tabs on each delivery company while you travel. If anyone loses anything you'll know who to blame.
A legal hand
With an increasing panic regarding immigration and terrorism in the country, gaining entry into the US has become fraught with legal difficulties. Entering the country for a brief visit requires a sizeable amount of paperwork and questioning from the relevant authorities.
While British and European residents will have an easier time trying to stay in the country, your best bet is to have a legal representative help you with the
Kafkaesque bureaucracies you'll be facing.
With a legal representative by your side, you'll be able to wade through red tape far more easily. So don't be shy to ask for help.
Culture shock
Everyone feels like they know American culture off by heart, such is its ubiquity in television and cinema. But certain areas of the US can feel like as much as a foreign land as outer space. Indeed, the minutiae of day-to-day life can grow increasingly alienating to new eyes.
So make friends before you head to your new home. Hit up Facebook or a site specifically for expats and you'll meet plenty of people in the same boat as you. Just don't rely on them too much – otherwise you'll alienate yourself from society even more.