special and inspirational places
you would like to visit? Here are some spots I would recommend to add to your bucket list…
Great Barrier Reef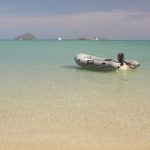 Each year the area generates around $3 million from tourism, so you won't be the only one there.
However, don't let that put you off because the Great Barrier Reef, which is off the coast of Queensland, just has to be experienced! If you're into scuba diving, there's nowhere better. If not, there are also daily boat trips available in anything from a dingy to a super-yacht.
Kangaroo Island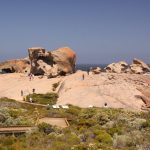 Could there be a place with a more Australian sounding name than Kangaroo Island in South Australia? There's not a lot to do because this is just a small island of around 4,000 inhabitants, but the beach is amazing. Going all the way to Australia and then spending time on a beach might not sound worthwhile, considering you could be sunning yourself in California or Florida, but you won't find a more peaceful beach anywhere, and the lack of people also means that traveling around the island is a breeze.
Barossa Valley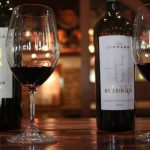 For a change of pace, why not take a trip to the wine producing region known as the Barossa Valley?
You won't find quite the same history and heritage in an Australian vineyard as you would in a European one, but that doesn't affect the taste of the wine, or the experience of touring this fabulous area.
Kakadu National Park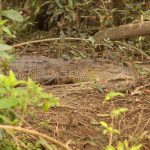 No matter where you go, you should always make time for a trip to see the country's indigenous animals. In Australia though, you should definitely take a trip to a national park, and there is none better than Kakadu. It's located in the Northern Territory, around 72 miles from Darwin. It covers 7,646 square miles of land and features a host of camping sites with shower and toilet facilities. Even though there are few other facilities available, you won't get any closer to nature anywhere else in Australia.

Which one of the Australia Bucket List would you pick?

You've heard of the Sydney Opera House, so that's on your list of places to see. Perhaps you've decided that you will take photos from the Sydney Harbour Bridge, and maybe Bondi Beach is also on your list of places to go, but why not spread your wings and see more of the country? If you've booked your flights to Brisbane, or Adelaide or Sydney and you're thinking of touring Eastern Australia, which