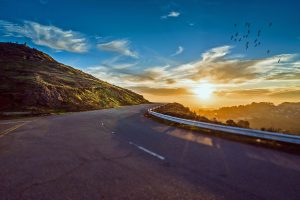 When you think of road trips, you invariably think of the United States of America due to its open roads and stunning landscapes but did you know that the concept of road trips started in Europe way back in 1888?
Europe is home to some of the best driving roads in the world, from stunning mountain passes to windy forest roads and everything in between. For those who are thinking about a European road trip, YourParkingSpace has compiled some of the best routes perfect for adventurous drivers in a handy infographic and have also added some of the must see landmarks and other exciting activities you can see and do near these routes.
Some of the routes featured include the Stevio Pass in Italy, famed for its wall of 48 switchback turns, the Old Military Road in the Scottish Highlands where you can experience rollercoaster-like ups and downs and steep gradients, and Route 500 which winds through the famous Black Forest in Germany.
Find out which other routes are featured as the best driving roads in Europe below: