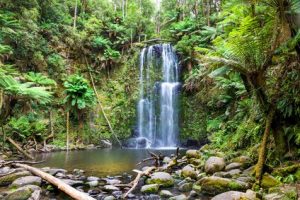 Tasmania is an island found in Australia. It is among the largest islands in the world and hence the means of transport remains only two options that is flying and sailing. The highest percentage of the island has reserves and national parks among other adventurous features. This therefore becomes an attraction to visitors from all over the world. Many may opt to fly but this has some disadvantages for instance traveling all the way to the airport, look for some parking space, queues everywhere, rules in the plane, no use of electronics, take specific food and even hire another car on arrival.
With all these challenges, sailing to Tasmania on a Spirit of Tasmania ship becomes the other option that makes traveling an experience worth trying. When sailing, you can carry the entire luggage that you want because you can go with your vehicle. No extra expenses like getting to hire or pay parking fees. You get to see beautiful scenery in the ocean. Entertainment suits all and there are foods and drinks too.
The air outside the deck is fresh as passengers can step out and interact while exploring the features. No fighting for space unlike the plane where you don't have enough leg room. Here, the passengers have enough space on board as well as in the private cabin to allow them to stretch out. No boredom while you are here as there are loads of activities to do. You can watch a movie, do some research of places you are to visit and even have a romantic dinner as the lights are deemed at night to enable one to experience the sunset and the moonlight.
Prices of children are lower and this makes it favorable for the whole family to spend a holiday. You can save for use in the other family bonding activities hence having a memorable time with your loved ones. The meals served are fresh and this encourages many to experience the different mouthwatering dishes that are prepared by experts in the restaurants, buffets and even grab a drink for refreshment still on board. The accommodation is very satisfying with the cabins being fitted with facilities to serve the passengers fully.
When you board the ship, one thing is for sure, there is no cancellation or cases of overbooking. You will get to your destination on time and hence this leaves sailing as the only convenient way of traveling in Tasmania and thus it is highly recommended as it never disappoints.