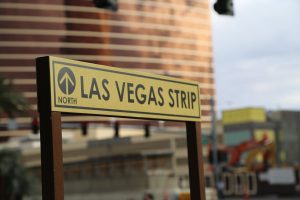 You may be able to walk in any Las Vegas casino sporting flip flops and a tank top, but try that in Monte Carlo and you'll probably be stopped at the door. Casino culture can be extremely different from place to place and if you're one of the many people who enjoys gambling as a regular part of their travels, then you'll need to be aware of how the rules change from standard American casinos to those in other parts of the world. Take a look at the following tips to be prepared for your next casino trip out of the country.
Casino Culture
The crazy, over-the-top culture that permeates Las Vegas and other American casinos may be a sight to behold (and incredibly fun), but you can expect things to be a bit more upscale and reserved outside the country. In most other places, a night at the casino is a more upscale affair and one of the immediate differences you'll quickly see is that non-American casinos lack the flamboyant style of those in the United States. In short, there won't be guys wielding half-yard frozen strawberry margaritas. That's not to say that there won't be a party scene, but most casino-goers, especially in Europe, will have their partying more separated from their gambling.
To fit in at a casino outside the United States, the first step is to look the part. You don't necessarily have to be decked out to the nines, but do wear a decent collared shirt if you're a guy or a nice outfit, dress preferred, if you're a gal. As is par for the course, the key word is stylish and your general idea about what you would wear for a night out on the town at home will probably suffice for a casino night elsewhere. While at the tables, it's perfectly normal to engage in conversation with other gamblers, but don't expect the raucous, rowdy high-fives or anything of that nature. It's more reserved, but in a good way.
Roulette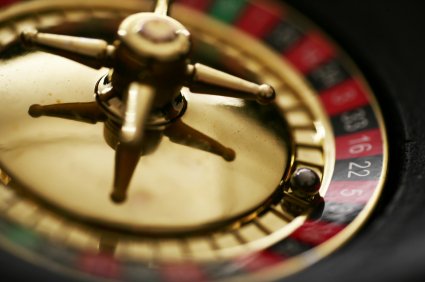 One of the most favorable changes in non-American casinos is at the roulette wheel. The most common difference is that you'll only find a single zero on the layout, giving you slightly better odds to win. It shouldn't really make a difference in your roulette strategy and it's certainly not like the casino is giving away money, but every little bit helps and it does make a difference, however small. If you want to get accustomed to what's called the European roulette layout, online casinos offer software with the exact same setup that you'll find in the casinos. It is worth noting that many casinos have started to switch over to the American layout (as it's more profitable for them), but the European variety is the most dominant.
The other side of the roulette coin is that your minimum bet is likely to be a bit smaller than you're used to, which is a good thing if you want to extend your time at the tables. In most cases, a non-American casino will have higher minimums to fit the upscale nature, but roulette is one of the exceptions. It's not uncommon for roulette tables outside the country to have minimums that go as low as $0.10 to $0.25.
Poker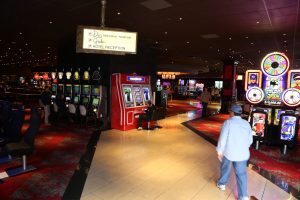 The gameplay of roulette may be different, but you'll find that poker is another story. Since the explosion of the game, there's been a push to normalize rules across the world and most global poker dealers will be able to understand the English raise, call, check, and fold actions in addition to the native language. Poker has become a truly universal game and you can expect lively banter as well as a similar mix of players that you would find at an American poker room. The same games will be available, with Texas Hold'em and Pot Limit Omaha being the two most popular variants. Poker rooms at casinos will by and large be smaller, with the average size being somewhere between 4 and 10 tables.
One aspect that's unfortunately not the same is the rake structure<. As an American, you may feel a little spoiled by the tradition of a small 5-10% rake capped at $5. Elsewhere, the rake will be significantly higher, with some poker rooms having a similar percentage but without the benefit of a cap. What this means is that bigger pots will generate a huge rake and the game can slow down during these big hands when the dealer has to calculate the rake at the end. Also, most casinos will not have a bad beat jackpot or other promotion where money is added to the rake. Blackjack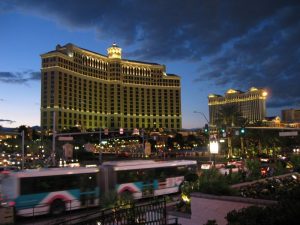 As in the United States, global casinos have a wide range of different rules that you may encounter during your travels and you'll want to make sure you understand the rules of each casino the same way you would at home. One consistent difference you'll find involves European casinos. Instead of the American way of the dealer giving themselves one hidden hole card and an exposed card on top, the European way of doing things is to for the dealer to only give themselves a single exposed card. Once you've finished your action, the dealer will draw from the shoe to complete their hand. It may look strange, but this process makes it much more difficult to flash a card and give an unfair advantage to the player.
In addition to the dealing difference, you will also likely not see insurance and surrender options on foreign blackjack tables. The option to double down may be similarly limited, with players only being able to double their bet after being dealt a 9, 10, or 11. Minimum bets will probably be a big higher in most European casinos, but low minimums can still be found at South American and Caribbean locations on a regular basis.
Tipping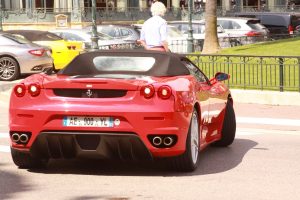 Last but not least, it helps to know the culture of tipping in your chosen casino destination. In the U.K. at casinos like The Hippodrome, tipping is actually frowned upon, but most continental European dealers, especially in the East, will be happy to receive tips. Even so, the amount tipped is usually much less and over-tipping could be interpreted strangely by the dealer and other players at the table, so it is best avoided. In Australia, tipping is actually illegal as dealers receive a much higher wage. For Macau and most other Asian casinos, the Western standard of tipping is observed although you may notice locals refraining from the practice. When in doubt of whether you should tip or not, it's best just to ask a floor person or another player, who will be happy to let you know the local customs.
Going out to a casino during your travels is a great way to explore the differences between your life back home and a foreign culture. Although most places will not have the same boisterous attitude as the typical American casino, you'll quickly find that it is a social event and one that is regarded highly in many cultures. Take the time to know the rules before you play, interact with locals, ask questions when necessary, and you're sure to have a great time.