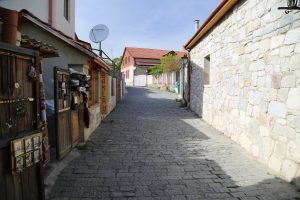 Hitchhiking is a great way to travel around Europe, especially around Western Europe, because there are so many places you can get to by car. You could probably visit three different countries with only a day's worth of driving. But, as great as hitchhiking can be, there are certain precautions that you should take to stay safe. The first of these is, of course, having travel insurance. An EHIC card can get you basic health insurance throughout Europe if you're a resident of a European county. So, you can apply online through the official website or visit: https://www.ehic.co.uk to get your EHIC card. After that, there are only a few things to remember when you're hitchhiking.
Hitchhike the smart way
Holding a sign by the roadside and sticking out your thumb to passing cars was never really the smartest way to catch a ride, and certainly these days we are far more aware of the dangers that come with this method (not to mention the danger of nobody actually stopping and offering you a ride). So, instead, it's time to start hitchhiking the smart way. If you've got a phone and an internet signal then you're already fully prepared to hitch a ride with a generous stranger. There are apps, websites and hashtags on twitter all dedicated to putting drivers and passengers in touch. Try the hitchhikers.org website, the Rideshare4less app and the hashtags #rideshare and #autostop to get rides to come to you. It would certainly save you hours of waiting for some kind soul to pull over and you're more likely to catch a ride and get somewhere warm to sleep before it gets dark.
Use common sense
It's a lot better to follow your gut than try to convince yourself that a situation is safe when something doesn't feel right. If someone pulls over and something feels a little off about them, there's nothing wrong with sending them on their way and waiting for the next ride, just keep calm and be polite. It's okay to be picky when you're worried that your life might be at stake, so listen to your instincts and stay aware.
Present yourself the right way
If you want to improve your chances of getting picked up then you need to make the effort to look presentable. No one wants to share a car with someone that looks like they haven't showered in a month and had stains all over their shirt. The same can be said for someone that looks miserable or is glaring at passing drivers. Just, put on a clean shirt and some deodorant, flash a smile and you'll find that a lot more people warm up to you.
On the other hand, you need to be aware of how other people see you and what they might think. The way you look can offend certain people or give them the wrong impression, especially if you're not very aware of the culture. Just think carefully before you pick out your wardrobe for the day and that your body language says more than you think it does.
Keep your stuff close at hand
To avoid having your belongings stolen you should make sure that you can see and reach them at all times, even in a car. While it doesn't happen often, there have been known cases of hitchhikers putting their luggage in the trunk of a car only to have the driver take off with all of their stuff. Keep your valuables on you and your bags in arm's reach when in a car.