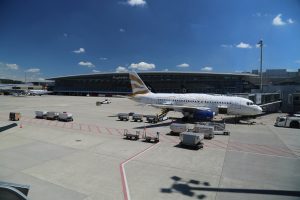 In 2017, British Airways made almost 1,000 flights every week from Gatwick during the summer weeks, which are usually their peak period. However, it is planning to add over 150 flights every week for this year's summer. This is going to be their largest schedule of flying from Gatwick for ten years.
They have planned to increase the flights from Gatwick to Alicante from 14 to 22 every week. Other frequencies that have increased include flights from Malaga, which will go up from 27 to 35, and Faro, from 17 to 21. More flights are to be expected on any existing routes from Gatwick, like those heading to Madeira and Tenerife, among other destinations during this year's summer. Usually, summer runs between 25th March and 27th October.
British Airways also stated that they are going to have a few of their 2018 summer flights taken care of by Titan Airways. This is a charter specialist that has worked with British Airways for a good number of years. BA has seen their operations continue to soar with 49% more passengers travelling with them. It is a percentage that has seen the number of passengers go up from 4.4 to over 6 million.
This has forced them to increase their flight routes by over 50% to ensure they get everyone to their destinations. Five years ago, they only flew to 48 destinations, but now, they boast of serving 74 of them. It really shows that the Gatwick operation is continuously growing. From 9th February to 24th March, the British Airways company plans to have added 400 flights from Gatwick.
Some Facts about Flights from Gatwick to Alicante
• It is approximately 889 miles from Gatwick to Alicante
• On average, your flight from Gatwick to Alicante will take you 2 hours 20 minutes
• There are usually 36 flights from Gatwick to Alicante every week with different airlines
List of Airlines that Fly from Gatwick to Alicante
This is the list of airlines that fly from London Gatwick to Alicante:; British Airways, Air Europa, Norwegian Air Shuttle, easyJet, Thomson Airways and Monarch Airlines. This route is one of the busiest and it, therefore, requires early booking.
List of Transfers from Alicante Airport
There are a plenty transfer services that you can choose from Alicante airport to your destination: HolidayTaxis, Beniconnect and Costa Blanca Transfers.
Terminal Information- Departing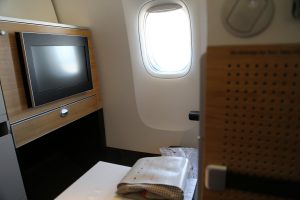 Various airlines depart from different terminals. Norwegian, Air Europa and Monarch always depart from the south terminal while British Airways, Thomson fly and easyJet depart from the opposite terminal. If you are getting to the airport by train and your flight is to be boarded from the north terminal, take some time to explore the airport as the train station is located in the south terminal. Also, you will have to go by a free inter-terminal shuttle to the other side where you will board your flight.
You will find numerous restaurants and shops in both terminals that have free Wi-Fi for around 45 minutes. Take advantage of the tax-free shopping available at the airport if travelling to Spain. Here, you will enjoy shopping at high-end fashion shops that stock exquisite perfumes and make-up.
Alicante Terminal Information- Arriving
Alicante Airport has only one terminal where you will find a taxi rank waiting in the arrivals area to collect and drive you to your destination. Pick one of the many taxis and pick one that fits your budget from the rental desks inside the terminal. However, if you wish to take a bus ride, you can find a bus outside the departure area.
What to Expect in Alicante
Be ready to adjust your watch as Spain is one hour ahead of the United Kingdom. They use the Euro as their currency, and you will find that prices in Alicante are lower than in the UK. The weather is very warm, and even during the winter, the temperatures are always above 12°C.
Enjoy your flight from Gatwick to Alicante, as well as your stay in the Spanish city