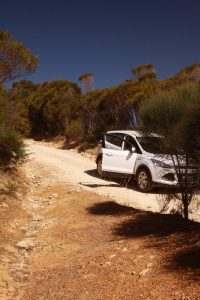 When you go abroad it is likely that for some of you the thought of getting on the local transport with little understanding of the language can be daunting. For others there is nothing better than immersing yourself into the local environment and trying to get by on the language as best you can. For those that are a little more hesitant you might want to consider hiring a car. Whilst this in itself might still be a little scary directing yourself through another country, let alone driving on the opposite side of the road, it does give you more freedom than waiting around for the local tram or bus. If you are still not convinced here are the top reasons from MotorQuoteDirect for renting a vehicle abroad.
As mentioned the top reason for renting a vehicle whilst you are on your holiday is the freedom that it brings. If you are, for example, in an all-inclusive resort and have no intention of venturing very far then freedom might not be top priority on your list. But, if you are in a little village in Italy then having the opportunity to travel around as you please may actually be very important. Not only would public transport limit the times that you can venture out, it may also restrict what you see and when. This is because buses may not run as frequently on a Sunday for example, or drop to the destination that you want to go to.
When travelling on public transport, especially in remote locations, it might not necessarily be comfortable. This is because it can be hot and if you are travelling with locals they might not be too bothered about having the air conditioning on or the windows open. You may also find yourself waiting around outside in the heat which is very closely linked to the lack of freedom that public transport brings.
There is also a safety element to hiring out a vehicle on your holiday. This is because, just like England, thefts do happen and as a tourist you are a more vulnerable target, especially in subways or train stations. Driving yourself reduces this risk, although do make sure you don't leave belongings visible and don't forget to lock your car. Just because you are on holiday doesn't mean that you are immune to crime.
This is also the same for taking your own car abroad. Whilst it might be a short hop across the sea on a ferry, when you are on foreign soil in your own vehicle, you have a foreign vehicle. This also makes you more obvious to would be thieves. To be less vulnerable it is important to blend in with the locals as much as possible and this can often mean that choosing the best rental car the company have to offer may not be the best option.
Now for many, hiring a rental car may seem to be an extra expense to the holiday and in some cases this may be true, especially if you are unlikely to be needing to pay for taxis, but if you are, it is definitely worth considering. It is also important to consider the points listed above because sometimes the comfort and ease of travelling as well as not leaving yourself open to crime means that the cost of renting a vehicle is actually cheaper.