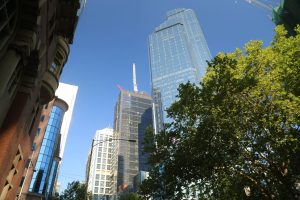 There are many reasons to visit Australia. While the ample beaches can make for a fun vacation, the vibrant economy and world class cultural attractions also make it a great place to call home. To enjoy the best of both worlds, a working holiday may just be in order.
If you are considering a working holiday in Australia, you need to be adequately prepared. You may be ready for fun, but are you ready for daily life? Here are three tips to get you there.
1. Paperwork. In order to live in Australia, you need some paperwork in order. To receive a work holiday visa, you will need to be at least 31. The application also requires a physical examination among other things. You will also want to get a tax file number. These numbers can ensure that your pay checks are handled properly, and many work placement agencies require applicants to have one. You should look into setting up a bank account and getting a new mobile phone contract to use while in Australia.
2. Living accommodations. You will need a place to live, and for a working holiday, a hotel is simply not an economical solution. Fortunately, it is easy to find a house for rent on Gumtree. With Gumtree, you can see a variety of rental properties at a wide range of price points. This lets you pick a home that fits your style, needs and budget.
3. Transportation. Although many cities have public transit in Australia, you will still want a car to travel throughout the country. Buying a used car is the best way to go, and you can easily check used car prices on Gumtree. When thinking about the right car, consider where you want to travel. If you want to visit rugged terrains like the Blue Mountains or the outback, be sure to invest in a car with off-road capabilities. If you plan to surf at the beach frequently, consider a hatchback with good rear storage for your supplies. However, if you intend to frequent cultural attractions in the cities, a fuel-efficient car or hybrid may best suit your needs. The best part about buying a car on Gumtree is that it is easy to sell the car back once you are done, recovering a good portion of the value.
Use these three tips, and start your working holiday in Australia sooner than later.