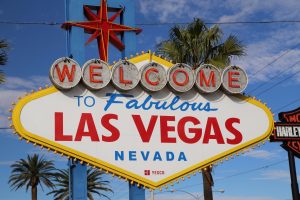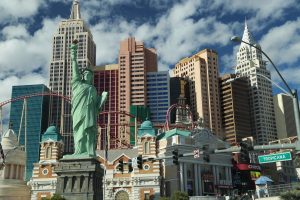 While you may think a visit to Las Vegas is all about heading into a casino and gambling for the entirety of your trip, you'd be mistaken. Sin City is full of wonder and is packed with an incredible array of things to do, as well as having a flutter on the spin of a roulette wheel.
The common misconception when it comes to this awe-inspiring city is that it's all about drinking and gambling – Vegas is actually a many-layered and wondrous place. However, the city can be overwhelming to first-time visitors, so we've compiled this guide to help you travel to Las Vegas without missing a beat.
Try your hand in a casino
While we've established that going to a casino isn't the only thing you can do on a trip to Vegas, this city is the iconic home of this form of entertainment and it's the pinnacle of this kind of experience. In fact, after visiting, you'll be so interested in the atmosphere, you'll be searching for an online casino game to play when you get home!
You'll want to see all of the casinos for yourself, and that's understandable, but if you're interested in something, in particular, there are certain locations to opt for. For people interested in Poker, the world-famous Bellagio Resort casino is the ideal destination, but if you're not a regular casino-goer then opt for the MGM Grand.
A trip to Caesars Palace is a real taste of the good life and also a fantastic spot if sports betting is something you're interested in.
Hop on a rollercoaster
Look no further than Sin City for an incredible choice of high-octane entertainment. We'd advise the incredible New York New York hotel's 'The Big Apple Coaster' ride. It boasts a 180-degree twist and dive manoeuver that will take your breath away.
Don't miss the Stratosphere Hotel and Casino where you can experience a 'SkyJump' and also the spine-tingling 'X-Scream' ride.
Experience Vegas' calmer side
The beauty of Las Vegas is it quite literally offers something for everyone. You can either experience the thrills of roller coasters, casinos and a lively 24/7 party atmosphere or indulge in the peace of a relaxing spa day.
The opulence of the many stunning hotels in this city means you'll never be far away from a high-quality spa experience. Pop the champagne, and enjoy the other side of luxury Las Vegas.
Indulge in some fine dining
Las Vegas is a foodie's dream – the whole area is shrouded in opulence, resulting in delicious fine dining options across the whole city.
There truly are some incredible restaurants in Sin City. Choose Picasso for French and Spanish dishes, an extensive wine list and a view of the Bellagio fountains. Or how about é by Jose Andres? This is a truly exclusive eight-seat restaurant offering a whimsical 20-course tasting menu.
Soak up the nightlife
From marvelling at the majesty of Cirque du Soleil to dancing the night away to a world-famous DJ, you'll certainly never be at a loss for things to do in the evening here.
Iconic acts such as Lady Gaga, Aerosmith, Sting and Mariah Carey have all had residencies in Las Vegas in 2019. Whether you're looking for a mysterious magic show or an all-singing, all-dancing spectacle, you'll be able to find what you're looking for.
Have your photo taken with the famous sign
Last but by no means least – you can't leave Las Vegas without having your photograph taken in front of the 'Welcome to Fabulous Las Vegas, Nevada' sign.
Join the queue and have a photo taken with this iconic landmark – a memento to treasure for a lifetime!
Of course, you can enjoy the bright lights on a budget too – there are so many free shows along the strip each and every night. A simple walk along this thoroughfare will leave you awestruck at this truly unique destination – let's face it, it's all a bit mad and glorious, there's nowhere in the world like Las Vegas.