PRAGUE
United Islands Music Festival, June 22-25
This celebration of world music – now in its 11th year – features fresh names from the European and world club scene, and includes rock, pop, indie, electronic, world, folk and jazz, as well as new music trends and experiments. Held outdoors on Kampa, Prague's biggest island, and on Střelecký and Slovanský islands, admission is free. The festival continues at night in selected clubs. More information is available at www.czechtourism.com/e/united-islands-prague
Where to Stay: Less than 15 minutes from the fun are the music-inspired Aria Hotel and the Golden Well Hotel, just below the walls of Prague Castle.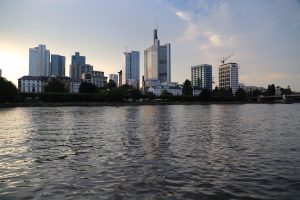 FRANKFURT, GERMANY
Opera Square Festival / Opernplatzfest, June 28-July 7
Opera Square, one of the most beautiful plazas in Frankfurt, sets the stage for this annual festival offering many culinary delights accompanied by a diverse schedule of music ranging from jazz to pop. More information is available at www.frankfurt-tourismus.de/en/Discover-Experience/Events/Festivals-in-Frankfurt/Opera-Square-Festival.
Where to Stay: Villa Kennedy, built in 1901 and renamed in honor of U.S. President John F. Kennedy's visit in 1963, is just nine minutes away.
MADRID
Festival Flamenco, June-July (dates TBC)
One of Spain's top dancing competitions, the Festival Flamenco draws competitors from all over the world, accompanied by classical guitar concerts. Representing the best in flamenco excitement and beauty, it takes place at some of Madrid's top venues, including La Casa Encedida and the Teatro Canal de la Comunidad de Madrid. More information is available at www.worldtravelguide.net/madrid/events.
Where to Stay: Gran Melia Palacio los Duques, combining a 13th-century convent and the 19th-century Palace of Dukes of Granada de Ega; the sophisticated TÓTEM Madrid; and the newly remodeled Barcelo Emperatriz are all within six minutes.
LISBON, PORTUGAL
Lisbon Investment Summit, July 6 & 7
In the last few years, Lisbon has grown to be one of Europe's coolest startup hubs, attracting millions of VCs from all over the world. A surprisingly informal and slightly unexpected startup conference, the Lisbon Investment Summit brings together Europe's top investors, entrepreneurs and executives. More information is available at www.lis-summit.com.
Where to Stay:
Valverde Hotel, with 25 individually decorated guestrooms, and Internacional Design Hotel, with its trendy modern ambiance, are located 11 and 13 minutes away, respectively.
ROME
Festa de Noantri, Mid-to-Late July
Festivities kick off with a procession honoring the Madonna del Carmine, to whom this entire festival celebrating Trastevere's working-class roots is dedicated. Two weeks of arts events and street performances follow, climaxing with fireworks on closing night. More information is available at www.festadenoantri.it.
Where to Stay: Gran Melia Rome, evoking the opulence of ancient Rome, is just 12 minutes from the fun, and Hotel Palazzo Manfredi, directly opposite the Colosseum, is 17 minutes away.
PARIS
Bastille Day Parade & Fireworks, July 14
Feu d'artifice du 14 juillet 2014 – Tour Eiffel (20).jpgThis French national holiday marks the storming of the Bastille prison in 1789 and the beginning of the French Revolution. The celebrations are extravagant, similar to Independence Day in the United States. Visitors will enjoy the impressive military parade down the Champs-Elysées followed by the night's amazing fireworks display around the Eiffel Tower. More information is available at en.parisinfo.com/discovering-paris/major-events/bastille-day-in-paris.
Tour de France Ends in Paris, July 23
After pedaling for three weeks and more than 2,000 miles, cyclists in the world's most famous bicycle race complete the last leg through the streets of Paris for the grand finale at the finish line on the Champs-Elysées. More information is available at www.letour.fr/le-tour/2017/us/overall-route.html.
Where to Stay: Hotel Marignan Champs-Elysées, the quintessence of Parisian elegance, and the Haussmann-style Hôtel Vernet are less than five minutes from the Champs-Elysées and Eiffel Tower.
SPLIT, CROATIA
Split Summer Festival, July 14-Aug. 14
More than 50 years old, the Split Summer Festival attracts thousands of visitors with its spectrum of performances, jazz concerts, film festivals, exhibitions, street theater and more. It is held in the Croatian National Theater, the city's historic squares, and other venues around town. More information is available at www.visitsplit.com/en/1295/split-summer-festival.
Where to Stay: Hotel Vestibul Palace, located among the Roman ruins, and the newly constructed Hotel Park are just five minutes from the Split Festival venue.
About Dave's Travel Corner

Dave's Travel Corner is a travel content, resource provider and community (founded 1996) providing travel
Guides
written about Dave's personal travel experiences and
Journals
, pages that contain trip summaries and experiences written by fellow travelers. We spotlight locations and attractions with an article linked directly from our homepage including content across our blog, photo and video galleries. We use a combination of social media, written content, photography and videos to promote locations. Not only does the content appear on this site but we have direct partnerships with other well visited travel sites for placement of the content. Since 1996, we have also established hundreds of relevant link exchanges with other travel sites.
Visitors to Dave's Travel Corner will also find thousands of travel related links organized by categories on the
Resources Page
, a
Photo Gallery
containing International travel photos,
Book Reviews
, and
Product Reviews
focusing on products useful for travelers, fully automated
Forums
,
Tour Bookings
offering over 4400 unique tours around the globe,
Interviews
with those making news in the travel industry and
Videos
- specializing in International travel videos as well as home of the
Dave & Jim Show
.
Dave's own travel blog is
Above the Clouds
which focuses on International Travel & Lifestyle.
For information on advertising please choose from a variety of
advertising options here
.
Contributors are welcome

Learn how you can contribute
About

www.davestravelcorner.com/about