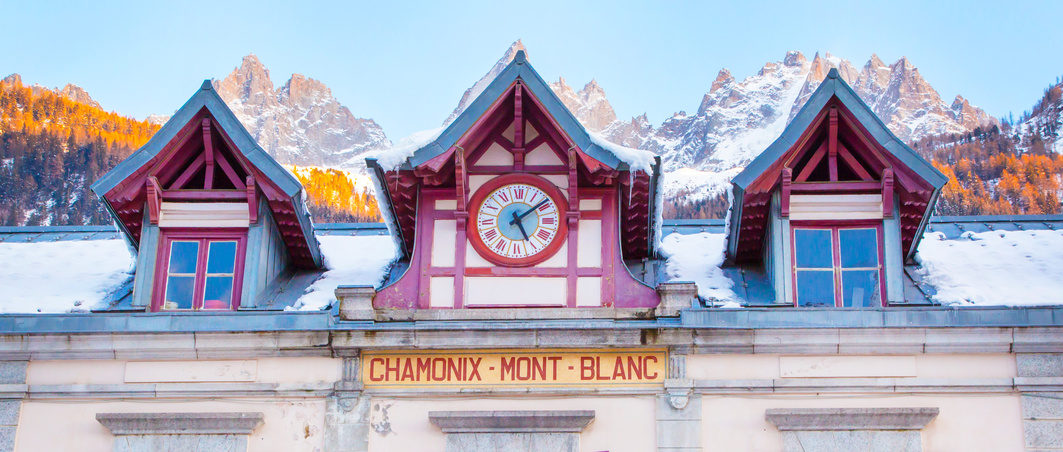 The Tourist Office in Chamonix is located on the Place du Triangle just opposite the Place de L'Eglise and St. Michael's Church. This office is open daily from 8:30am until 12:30pm and then again from 2pm to 7pm. During July and August there are extended hours. They stay open from 8:30am until 7:30pm. This is a good place to visit if you are in need of exchanging currency, and all the banks are closed. They have a currency exchange desk which is open during the normal hours. If you do not have maps or other local information this is a great place to visit. For more information please call PHONE NUMBER 04 50 53 00 24. Another benefit of this office is that they have a Hotel Reservations office upstairs and they will reserve stays of at least three nights. To reach them, call PHONE NUMBER 04 50 53 23 33.
More information can be obtained from the Maison de la Montagne (walking & mountaineering office) which is located near the tourist office, mentioned above. The Maison de la Montagne is located at 109 Place de l'Eglise. www.chamonix.com/office-de-haute-montagne,4-492959,en.html
You can hire mountain guides on the first floor. One the second floor the Office de Haute Montagne has maps and information about hiking, mountaineering, and skiing. Several languages are spoken here. They are open from Monday through Friday from 8:30am until 12:30pm and 2pm until 6:30pm. For more information call PHONE NUMBER 04 50 53 22 08.
Information about Bus Transport in the Chamonix valley can be found by calling PHONE NUMBER 04 50 53 05 55. There is a bus information office located near the tourist office on Place du Triangle de l'Amitie. In the winter they are open daily from 8am until 7pm. The rest of the year they are closed daily between noon and 2pm.
Information about the Chamonix Mt. Blanc Train Station can be found by calling PHONE NUMBER 04 50 53 00 44. This train station is located in the middle of town at the end of Ave Michel Croz. The information counters are Monday to Saturday from 9:15am until noon and then again from 1:45pm untl 6:30pm. They are open on Sunday as well but only during June through September and December to April. They speak English at the information counters, and are very helpful. From the main part of Chamonix, the walk to the station is 5 or 10 minutes.
There are several good Chamonix area guides published in many languages, available at many of the local bookstores. One that I purchased for 6 euros is called "Chamonix – Mont Blanc Tourist Guide". There are some excellent pictures, good history, and good descriptions of the local sights.
The French US Government tourist offices are located in the following locations
NEW YORK Public Information Office: 628 Fifth Avenue, New York, NY 10020-2452. Their Phone Number is 212-757-1125.
CHICAGO 645 No. Michigan Avenue Chicago, IL 60611-2836
DALLAS 2305 Cedar Springs Road
Dallas, TX 75201
SAN FRANCISCO Phone Number:
415-398-2449
Web: www.faccsf.com
LOS ANGELES 9454 Wilshire Blvd. Beverly Hills, CA 90212-2967
Phone: 310 271-6665.
(Note: the zip code is only 2 digits off from the famous TV show!)
Travel Books


Lonely Planet's "France" is a very complete guide to France. There is a good section about Chamonix. Lonely Planet has good hotel and lodging information. This book sells for $24.95 US dollars.



Frommer's France is another good resource. There is also a good Chamonix section in this book. It sells for $24.95 in the US. Frommer's is nice because all the listed attractions are in red and the phone numbers are highlighted in dark black. This makes finding information that is surrounded by text much easier to find.
There are other books out there that are just as good as the above two. If you have your favorite, please Email Us the name and we will include it here.
General