NOTE: this is the LAST California guide on Dave's Travel Corner to receive a significant update. The photography sucks on this guide, the content sucks as well. Check back by the end of 2017 after we have made many trips to Redding for the sole purpose of research, including photography and video work.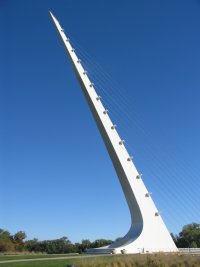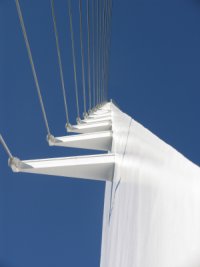 Redding (population 85,000) is located in the heart of northern California along the 5 Freeway. Highway 299 passes through town as well as Highway 44. The 299 leads to Eureka and the 44 passes near Lassen Volcanic Park on its way east towards Susanville.
Redding is the gateway city to the surrounding Shasta-Trinity forests as well as the Whiskeytown Recreation area. The winters can be quite cold and the summers can be quite hot with temperatures well over 100 degrees F.
When the summer temperature reach the triple digits on my trips to Redding, I reach for the Popsicle's in the freezer and head up to Lake Shasta for some summer time cooling action. See our guide on Lake Shasta for more details.
For information on climbing Mt. Shasta please visit the author's Mt. Shasta guide
Photos of the Sundial Bridge on a very sunny warm day in September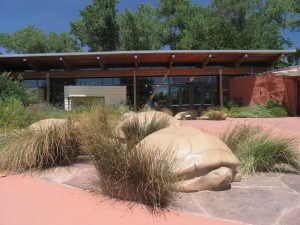 The relatively new Sundial Bridge designed by the world famous Spanish architect & Engineer Santiago Calatrava is located over the great Sacramento River. This bridge is located at the 300 acre Turtle Bay Expo and Exploration park, and the bridge is now the new downtown entrance to the Sacramento river and the nearby trails. We also have a photo of his famous bridge in Buenos Aires, Argentina. Large rock statues of turtles sit in front of the visitor center – photo to the right.
Redding is the author's birthplace, a fact he is proud of.
-The Turtle Bay Visitor Center