A Helping Hand
Resources that extend a helping hand to organizations around the world who are in need of financial and other support. Also visit Study Abroad Programs, and Volunteer/Work Travel, for more information

Medical Brigades
international network of university clubs and volunteer organizations that travel to developing countries to perform health care in communities without access to medicine otherwise
655 views
Submitted Feb 26, 2010
Pick one day of the week. Do something good. The following week, repeat.
171 views
Submitted Nov 6, 2014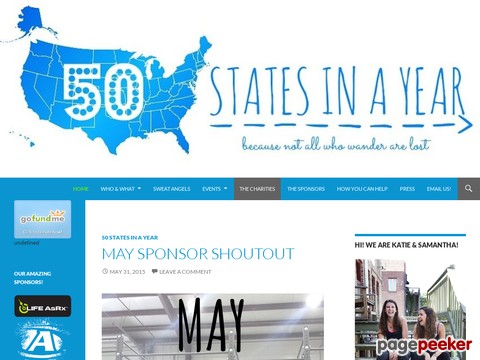 50 States In A Year is a year-long charity fundraising tour where we travel to all 50 states in a single year while raising money for charity.
155 views
Submitted May 31, 2015
The 88bikes Foundation has a very simple goal: to provide a sustainable, joyful, empowering form of transportation to young people in developing countries, in situations where these children have been challenged to be their own heroes due to war, conflict, poverty, disease, or other regional
237 views
Submitted Dec 6, 2010
Ethiopia is a landlocked country located in the Horn of Africa, and the second-largest populated country in Africa. Ethiopia is divided in to nine regions, and Glimmer works to transform villages in the four most populated regions.
241 views
Submitted Jun 3, 2012
is a humanitarian and educational people-to-people project that sends hand-knit and crocheted blankets and sweaters, vests, hats, mittens, and socks to the beleaguered people of Afghanistan
567 views
Submitted Feb 26, 2010
Airline Ambassadors International (AAI) is a non-profit organization affiliated with the United Nations and recognized by the US Congress. It is a network of airline employees and others who volunteer as "Ambassadors of Goodwill" in their home communities and abroad. Members share their unique skills and talents to care for others and bring compassion into action.
566 views
Submitted Feb 26, 2010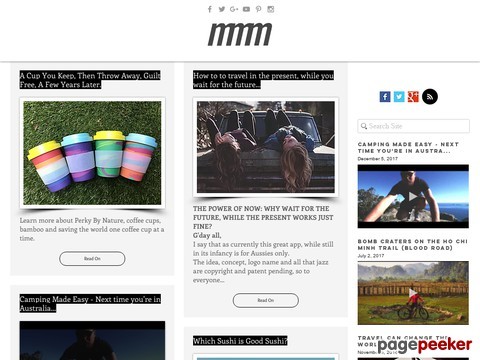 Every trip you choose to start here helps funnel money made from travel back into charities supporting travel.​
91 views
Submitted Nov 15, 2017
Amizade encourages intercultural exploration and understanding through community-driven volunteer programs and service-learning courses
781 views
Submitted Feb 26, 2010
Around-n-Over is a nonprofit organization based in Seattle, Washington. One of their goals is to inspire and to inform young people by developing educational activities based on the realities of human powered exploration and adventure
497 views
Submitted Feb 26, 2010
provide urban teenage youth in need of positive adult mentoring with challenging and safe wilderness experiences led by qualified adult volunteer guides
590 views
Submitted Feb 26, 2010
The Bread Houses Network's mission is to inspire individuals and communities around the world to discover and develop their creative potential and cooperate across gender, age, ethnic, and religious background through collective bread-making and accompanying art forms and sustainable agriculture.
249 views
Submitted Dec 13, 2012
a huge listing of volunteer and charity opportunities
238 views
Submitted Apr 19, 2010
A world in which social networks empower helpers to follow their inclination to do something charitable without unnecessary bureaucratic hurdles. A world in which charitable work is exciting, cool, and effective at the same time. A world in which expertise and knowledge of all kind is shared among the neediest communities around the globe. A world in which young travelers find professionals responsive to their idealistic intentions so that they are sensitized and will make a rewarding experience.
238 views
Submitted Jul 30, 2010
We're a non-profit organization bringing clean, safe drinking water to people in developing countries. 100% of all public donations directly fund water projects.
224 views
Submitted Jun 23, 2012
originators of worldwide charity challenges
601 views
Submitted Feb 26, 2010
The Climb High Foundation is dedicated to teaching women in developing nations the skills that will enable them to benefit from climbing and trekking-related tourism. We focus our work in geographic areas where women have subordinate social status and as a result have little or no access to education, healthcare or jobs.
516 views
Submitted Feb 26, 2010
educating children, empowering families - volunteer today
510 views
Submitted Feb 26, 2010
Compathos explores creative ways to inspire action, advocacy, and global citizenry through the arts and purposeful media. Our creative community of award winning pros are passionate about creating results-oriented media campaigns that deliver measurable impacts and inspire viewer action. We believe the power of story not only inspires and raises awareness, but helps to promote positive change by multiplying philanthropic and volunteer resources to deserving groups, organizations and communities worldwide.
136 views
Submitted Jun 22, 2012
is a non-profit organization offering programs to improve the cultural, ecological and economic conditions around the world by changing the way people travel
279 views
Submitted Feb 26, 2010

About Dave's Pick
Category Stats
Listings:
94
Regular:
93
Dave's Pick:
1
Last listing added:
Nov 15, 2017