Other Online Brokers
a list of online airfare brokers or airfare search engines
InsideTrip allows YOU to rate your trip according to each of these factors and helps you wade through the hundreds of flight options on the market today
100 views
Submitted Feb 26, 2010
last Minute traveler and Business Travel find Cheap air ticket and Lowest air fares for Vacation Destinations like US domestic & Canada
290 views
Submitted Feb 26, 2010
leading travel portal for cheap flight booking, hotel rooms, rental cars, cruises, vacations and more
260 views
Submitted Feb 26, 2010
Dave has had good luck with this one at times
280 views
Submitted Feb 26, 2010
Flying on business class flights has never been so affordable! Now you can save big on flights year round.
191 views
Submitted Feb 26, 2010
runs on your computer - surveys airline companies around the world to try and offer you the lowest possible fare
196 views
Submitted Feb 26, 2010
Momondo is a search engine for flights. We're not a travel agency, and we don't sell flight tickets. We simply google flights across sites to make it easy for you to save time and money.
31 views
Submitted Apr 24, 2010

Options Away allows you to hold your flight for days, or even weeks while you finalize your travel plans. Find a low fare and buy an inexpensive option on your flight. Go ahead and share your itinerary with friends and family!
20 views
Submitted Jul 25, 2013
When an airline makes a mistake or offers a great sale, Scott finds it and emails you with instructions on how to book.
25 views
Submitted Jul 31, 2016
Sidestep, the Traveler's Search Engine that finds airline tickets, cheap airline tickets, cheap airfare, discount hotels, car rentals, travel deals, hotel reservations from multiple sites
268 views
Submitted Feb 26, 2010
Skyscanner is a powerful, flexible and fun way of finding the cheapest flights. We provide instant comparison on flight prices for over 670,000 routes on over 600 airlines, as well as price comparison for car hire, hotels and holidays.
287 views
Submitted Mar 12, 2010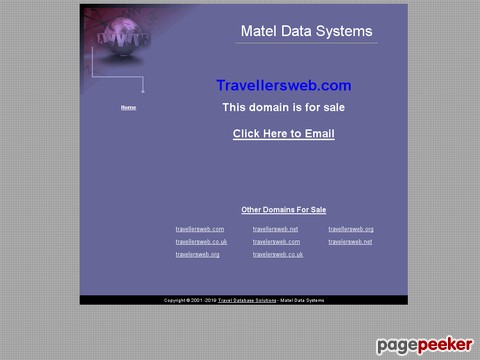 online Travel portal for your cheap flights, cheap package holidays, cheap car rental, Hotels, travel insurance
264 views
Submitted Feb 26, 2010

airlinedestinations.co.uk is an independent, impartial website listing all flights, from all airports, on all airlines in the UK and Ireland. We offer the best way to save money by checking exactly who flies where before you book.
146 views
Submitted Feb 26, 2010

cheap flights from budget airlines - lists destinations and flights on the main page
46 views
Submitted Feb 26, 2010
Let Yapta help you find the best flights, track prices, and alert you when prices drop so you can secure the best deals on airfare.
91 views
Submitted Feb 26, 2010

About Dave's Pick
Category Stats
Listings:
35
Regular:
35
Last listing added:
Jul 31, 2016