Blogs of Travel
The creativity & desire to share experiences among those who have been blessed with the passion, opportunity & ability to wander & explore is a beautiful thing. This is the *ULTIMATE* updated travel blog list on the web with over 7,000 travel blogs listed! We spend *significant* time searching for travel blogs not yet in this list. Focus is on domain name sites in English in the format: www.###.xxx. More info about this list here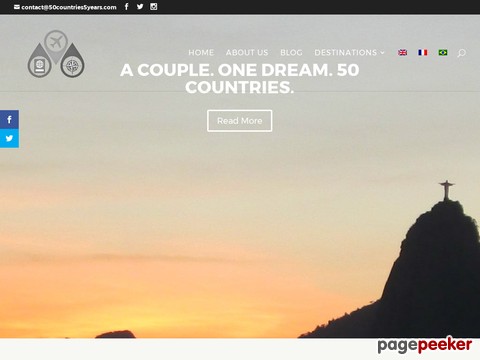 As we are traveling on a cheap budget we will try woofing (work in exchange of accommodation) and try different jobs all over the world. Our goal is sharing our experiences in this blog. A blog with wonderful pictures and videos as well as travel tips.
38 views
Submitted Apr 24, 2017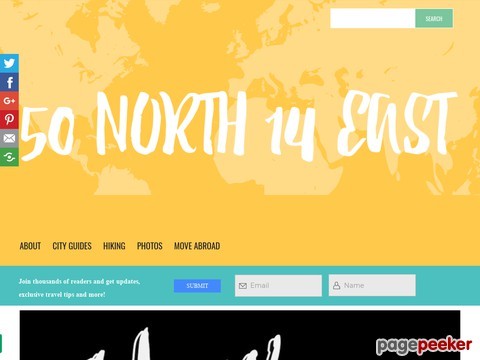 I am Alana, a travel lovin' Oregonian. My first taste of travel was at age 21 when I studied abroad in London. Since then I have visited 23 countries and lived in 3 countries. I'm a fresh air addict, I love being outside hiking or on the beach or downing drinks at a beer garden.
38 views
Submitted Mar 26, 2017
We'll be sharing life's funny adventures while checking off our bucket list. We like off the beaten path travel secrets, recipes for foodies and personal stories to inspire people to explore life's road.
50 views
Submitted Jun 19, 2016
I am a finance professional currently working remotely for an American startup. Travelling is my passion and writing is my profession. Through this blog, I am trying to combine my passion with my profession to take you through my journey around the world

42 views
Submitted Dec 23, 2016
501 Places was created as a travel blog with two simple aims: to share the many years of experiences that I have enjoyed while travelling to over 70 countries, and to inspire others who reach this site to explore the world around them.
139 views
Submitted Mar 11, 2010
We are an Australian & Polish couple, working remotely for digital agencies, spending our days travelling the globe for sport, adventure, thrills and entertainment.
57 views
Submitted Nov 14, 2015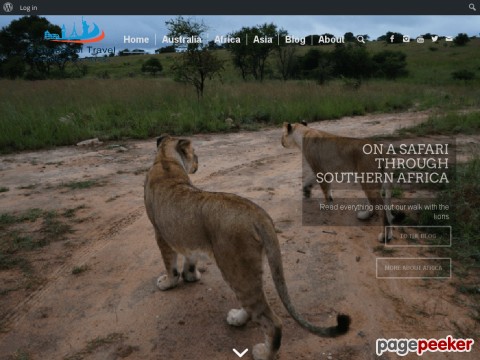 Boy meets Girl, they drink, they dance and boy desperately tries to charm girl. It was Jana's first day in Australia and despite the language barrier Jared did his best to plan the ultimate guided tour of his city for Jana. She accepted without knowing the events that would unfold: a week long tour turned into a month and suddenly Jana's travel plans had changed.
54 views
Submitted Sep 24, 2015
Jess and Tom, both working Government jobs and using every available bit of our leave to explore the world! Now don't get us wrong we enjoy our jobs, and know we are fortunate in that we do get access to a decent amount of leave and consequently have the fortunate predicament of deciding how to best use it!
52 views
Submitted Apr 29, 2016
We inform, entertain and inspire travel lovers near and far. Just give us a minute!
75 views
Submitted Feb 4, 2015
It is time to travel the world! I've set aside the basic 9 - 5 to see the world one country at a time. 29 countries down but many more to see!
43 views
Submitted Oct 24, 2016
the main reason I decided to create 7 Continents 1 Passport is because I want to share my trips with you, plus I want to inspire and motivate you and show you how easy it is to travel.
55 views
Submitted Apr 2, 2016
I'm navigating my way through being a full time uni student with a heart that aches to travel, and I'd love for you to join the journey!
49 views
Submitted Jun 5, 2016
I'm Jeremy Larsen, a Type 1 diabetic and world traveler. 70-130.com is my way to inspire diabetics and others to get out and see the world more. I have had T1D for over thirty years, and I've traveled to over thirty countries, insulin and blood glucose meter at my side. You can go anywhere with diabetes.
57 views
Submitted Apr 3, 2016
As of today, I am working towards making my dream of exploring the world a reality. My plan, if you can even call it that this early on, is to embark on a solo around-the-world adventure. How do I plan on doing so? With a little bit of creativity, a sh*t ton of motivation and one penny saved at a time
38 views
Submitted Nov 2, 2016
Hey, thanks for visiting what will always be a work in progress! Im Andrew and I wanted to create something to document the travels of my wife and I.
79 views
Submitted Jan 4, 2015
I am an Australian named Brenden who has given up his job as a manager in a call centre to travel and experience other cultures and customs.
73 views
Submitted Feb 23, 2013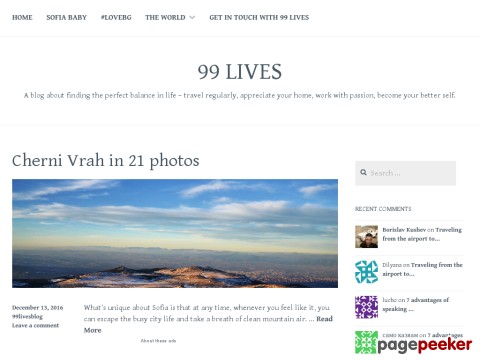 A blog about finding the perfect balance in life – travel regularly, appreciate your home, work with passion, become your better self.
36 views
Submitted Dec 22, 2016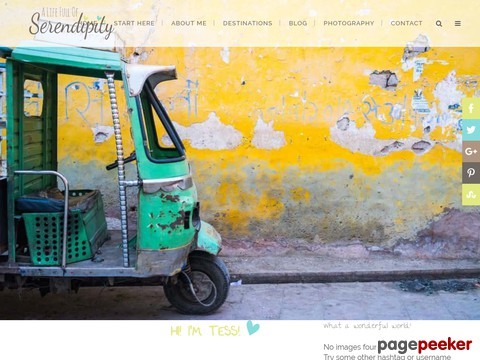 Like the princes, Ill be traveling led by serendipity and see what happens. I have left the Corporate world to fill up my life with what Im passionate about. With a one-way ticket in hand, I am going to travel the world on a budget and document my journey
98 views
Submitted Dec 4, 2014

If you stumbled across my blog seeking a fellow traveler, I'm thrilled and hope you stay to share your adventures with me. Either way, I appreciate you taking the time to read and comment and I hope you do so often. Best, Megan
70 views
Submitted Nov 8, 2013 Welcome to A Baker Abroad, a blog for the sweet-toothed traveler. If you love to travel and consider yourself a foodie, this is definitely the blog for you! I'm filling the blog with lots of great travel tips and destination information to help inspire your travels.
40 views
Submitted Dec 24, 2016

About Dave's Pick
Category Stats
Subcategories:
2
Listings:
7328 (7343 counting subcategories)
Regular:
7321
Dave's Pick:
7
Last listing added:
Aug 19, 2018