Blogs of Travel
The creativity & desire to share experiences among those who have been blessed with the passion, opportunity & ability to wander & explore is a beautiful thing. This is the *ULTIMATE* updated travel blog list on the web with over 6,000 travel blogs listed! We spend *significant* time searching for travel blogs not yet in this list. Focus is on domain name sites in English in the format: www.###.xxx. More info about this list here
I want my soul to be destroyed and then spiritually enlightened in India. I want to eat glorious food on the streets of Seoul, I want to relax on a beach in the Fiji, I want to drink tea in Morocco, I want to stand marveled at the views looking over Machu Picchu in Peru. I want to take photos of dinosaurs chasing me along Salar de Uyani in Bolivia. I want to learn to Tango in Argentina. I want to skydive in Australia. I want to help those in need in Nepal. I want to hear peoples stories in Myanmar.
155 views
Submitted Jan 26, 2017
My name is Michelle and I hope youre excited to join me on a little travel adventure (or two or three).
191 views
Submitted Jul 6, 2013
Exploring the world – one trip at a time
162 views
Submitted Nov 22, 2015
My Name is Dale, I am a 20-something from Manchester. I decided to write this blog as a way to keep track on all my trips over the years and to give my thoughts on things I enjoyed (and those I didn't). I hope the blog inspires you to follow your own dreams and travel plans.
149 views
Submitted Jan 26, 2017
I am Mary Charie. I am travelling solo whilst I document my trip through my blog site.
155 views
Submitted Aug 24, 2016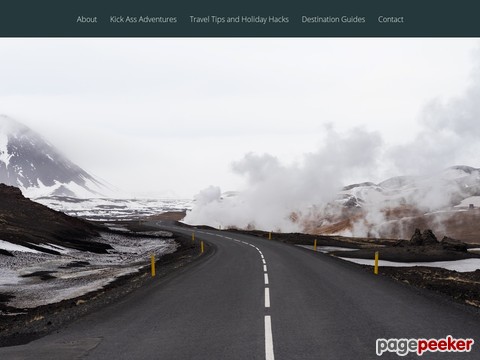 Ive been travelling the world for more than 3 years. My journey through 5 continents (and more than 50 countries) up to now has filled my life with new perspectives and amazing experiences.
188 views
Submitted Mar 12, 2015
People ask me all of the time where my love for travel came from. I blame it on my parents. They sent my brother and I on a scavenger hunt one Christmas, and the final prize was a trip to Hawaii. I was 11. Every year from then on, I just had to go somewhere. As an actor and model, my hopes were to book as many on-location shoots as possible.
146 views
Submitted Jun 24, 2017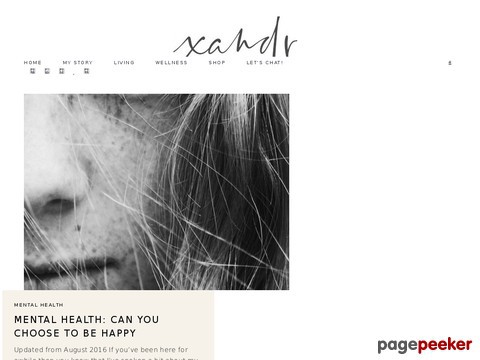 Im Alexandria! This blog was started to help me find my way. 2015 came and I was figuring out who I was, what direction I wanted my life to go in, and generally, just figuring out who I am.
183 views
Submitted Apr 7, 2015
A Modern Wayfarer is all about creative travel for the curious bohemian. Created by freelance travel writer Stefanie Acworth, A Modern Wayfarer offers unique stories on global travel and creative travel destinations, solo holidays and chic travel for glamorous bohemians.
159 views
Submitted Dec 26, 2015
I am a Southern girl who moved to Morocco. I write, travel, mom, teach, and dance…so far, across 4 continents.
177 views
Submitted May 30, 2015
The geektastic travel blog
193 views
Submitted Mar 23, 2013
I love to travel and explore new places. It's what makes me feel most alive.
161 views
Submitted Apr 30, 2016
My husband and I met in India in 2008, and ever since we got together, our lives have been a constant unpredictable adventure.
181 views
Submitted Nov 14, 2014
Hey, we're Alex and Nisha, aka A Nomad Couple, welcome to our site
162 views
Submitted Nov 17, 2015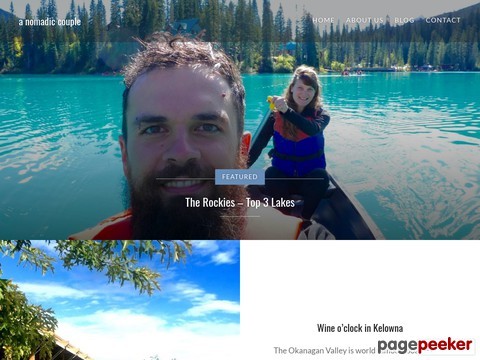 An Aussie with dyslexia and an Italian writting in a second lanaguge
146 views
Submitted Dec 23, 2016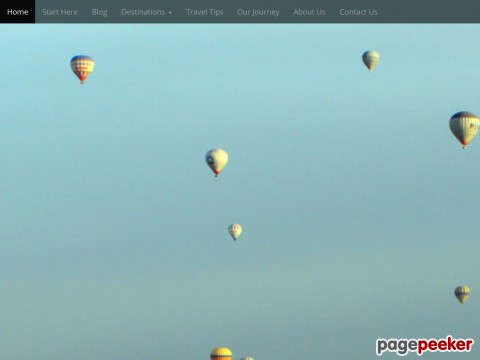 We are an Aussie couple in our mid-twenties, who sold all our belongings, packed our (carry-on) bag and took off to see the world...
153 views
Submitted Mar 21, 2016
Julies travel blog
149 views
Submitted Sep 30, 2016
We are Tim and Joanne Joseph and we have just embarked on our &#34
180 views
Submitted Jun 13, 2014
This blog launched in 2017 for people with a passion for travel, planning and getting the most out of life.
140 views
Submitted Dec 26, 2017
We are a young professional couple based in London, using weekends and accrued holiday to prove that it is possible to see the world while working full time.
155 views
Submitted Jul 1, 2016

About Dave's Pick
Category Stats
Subcategories:
2
Listings:
6302 (6317 counting subcategories)
Regular:
6295
Dave's Pick:
7
Last listing added:
Nov 14, 2019