Bhutan
Bhutan Travel
On your trip to Bhutan you will experience Bhutan's unmatched high-altitude beauty. Bhutan's peaceful folk, tradition-steeped way of life, and pristine environment are just about nonexistent elsewhere in the world.
18 views
Submitted Jul 20, 2012
Bhutanluxurytour.com is the subsidiary of Indo Pacific Holidays, a Destination Management Company based in New Delhi India Having associate office in Bhutan and Nepal. Bhutan Luxury Tour provides the all Bhutan Tour Information to the tourist who are planning trip to Bhutan. Bhutan is the having incredible nature and culture, which makes tour more interesting and motivate guest to travel again and again.
50 views
Submitted Jul 20, 2012
At Bhutan Men-Lha Adventures, we strive at every turn to redefine your notion of what is possible on a vacation. Our approach combines singular service — such as a private passage by road, or a maximum group size of only 6 — with insider-access opportunities unlike any you have experienced before. BMA lets you discover the blissful Kingdom, and introduces you to Bhutanese Culture and tradition. Journey with BMA will bring you to the most beautiful and blissful Kingdom in the Himalaya as per your expectation. Choose from a Luxury Small Group Journey, the finest group travel experience or a custom independent journey created just for you. When it comes to discovering Bhutan, the possibilities are endless. Making these extraordinary journeys possible are the handpicked experts local guides, With expertise in not only luxury but culture, Adventurous trip and history as well, BMA reveals your destination with an authenticity beyond the reach of any other travel company..


22 views
Submitted Aug 4, 2015
Bhutan Mountain Holiday is the simple answer to the complex needs of our valued guests visiting Bhutan. Personalized service is given top precedence.
12 views
Submitted Jul 20, 2012
Travel to Bhutan - A pristine jewel nestled in the Himalayas between India, Nepal and Tibet, Bhutan is truly the earth's last Shangri La. Only opened to tourism in the 1960s, the 'Land of the Thunder Dragon' as it is called by its people, offers a stunning and largely untouched world of natural beauty
50 views
Submitted Jul 20, 2012
We are Shangri-La Bhutan, an all-Bhutanese Travel, Tours & Trekking Company staffed by some of the best trained, most experienced, guides, drivers and assistants in the kingdom. We offer you an unforgettable stay in this tiny nation of little over 600,000 people, nestled amidst the jagged saw-tooth of the highest mountains in the world, and described by one New York Times Correspondent as the "Last Bastion of Mahayana Buddhism".
12 views
Submitted Jul 20, 2012
hutan Peaceful Resort is a gateway to a land steeped in mythology and magic. The mountain kingdom of Bhutan remains one of the old world's last few strongholds, as yet unspoilt by civilization. In the charmed isolation of the Himalayan heights, Bhutan's ancient and alluring ways of Mahayana Buddhism continue richly intact to this day, and permeate every aspect of Bhutanese life and art.
45 views
Submitted Jul 20, 2012
We at Bhutan Scenic Tours are committed to make your trip to Bhutan, an enriching enjoyable experience of a lifetime. We seriously believe that tourism enhances better understanding between people and fosters a good and peaceful relationship with nations and cultures.
81 views
Submitted Jul 20, 2012
We, at Spirit Bhutan Tour Services, aim to make your visit to our country such an awakening one. Considering that Bhutan itself provides the atmosphere and environment conducive to such a task, we focus on giving you the enabling services.
58 views
Submitted Jul 20, 2012
Your one stop service for ticketings, Visa, custom private trips, group travel and business trips to Bhutan. Druk Asia is a licensed tour operator in Bhutan, Singapore and Thailand.
71 views
Submitted Jul 20, 2012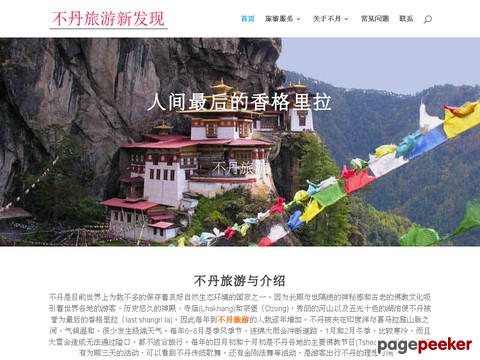 We provide tour packages to Bhutan from Singapore and Malaysia. We customise travel and tour packages to Bhutan according to your requirements.
117 views
Submitted Apr 17, 2017
Whether you have an adventurous mind or a spiritual soul or simply want a pleasure tour, Bhutan has everything to satisfy you. Our cultural tours takes you to unique aspects of Bhutanese culture including visits to the sacred festivals, ancient monasteries and historical pilgrimage sites. We custom design our tours for your specific desires and can range from casual short walks to exotic Himalayan treks.
74 views
Submitted Jul 20, 2012
Bhutan Tours and Travels have been in the field of tourism since its inception in the early 1970s. We have well-trained guides and experienced personnel well-versed both, in the cultural traditions of the land as well as in conducting tour groups in comfort and safety through the high mountain terrains. We are different from other operators, in that we provide personalized services and attention, while looking into specific interests of our clients.
43 views
Submitted Jul 20, 2012
cultural explorations, walking & trekking tours
231 views
Submitted Feb 26, 2010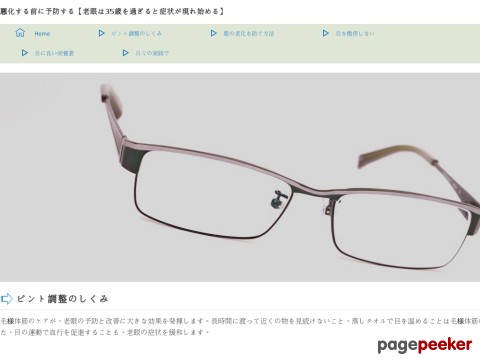 Bhutan Travel Designers (BTD) is a company founded by Mr. Jurmin Wangdi and Jurmin has known, experienced and worked in tourism for over 26 years. It is through these many years of working in tourism and interacting with different nationalities that the idea of founding a company that would provide unique personalized services to suit specific requirements of guests from varying background and nationalities was born.
13 views
Submitted Jul 20, 2012
We at Bhutan Travel Packages will ensure that your Bhutan travel experience is unforgettable, we will make every effort to transform your Bhutan holiday to one of the most cherished time in your travel journal.
50 views
Submitted Jul 20, 2012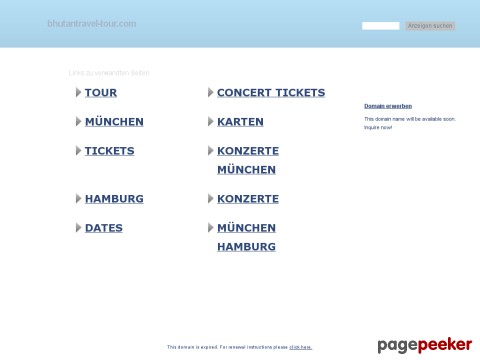 The only Travel Company in Bhutan to be nominated for the Ashoka Change Makers' Award organized by the National Geographic Society in the year 2007 & 2008 for educating and creating awareness amongst the travelers of the unique nomadic lifestyle prevalent in the mountains, and for upholding local laws governing culture and environmental preservation practices.
55 views
Submitted Jul 20, 2012
Dear Bhutan travelers! Welcome to the Land of the (Peaceful) Thunder Dragon. Planning and looking for lifetime experience adventures holiday travel in Bhutan? Bhutan tour trekking website is all about what you are searching for.
40 views
Submitted Jul 20, 2012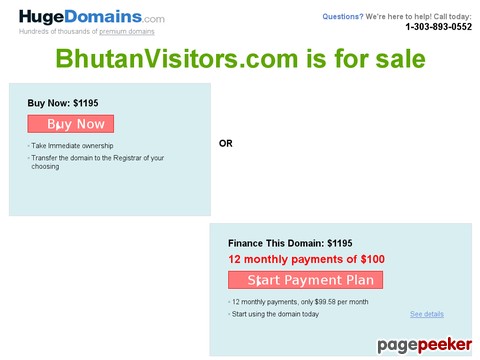 Tashi Gongphel Tours (Bhutan Travel Agents and Bhutan Tour Operators) have been operating a variety of activity-based tours for our Groups and Individual tourists and have been able to mastermind them with great deal of efficiency.The company specializes in inbound tours
81 views
Submitted May 15, 2010
Bhutan Wilderness Travel opens up a whole new world for the travelers wishing to visit Bhutan with a panorama of tours to show the best aspects of this extraordinary country. You will see the people and their way of life, the great Himalayan mountains on remote trekking routes, the spectacularly colorful and genuinely traditional festivals, the citadels of Himalayan Buddhism
136 views
Submitted Jul 20, 2012

About Dave's Pick
Category Stats
Listings:
78
Regular:
78
Last listing added:
Oct 7, 2018