Egypt
Egypt Travel
an exotic and luxury experience in a hotel built from mud
62 views
Submitted Jul 23, 2010
a guide for the independant traveler to Egypt
71 views
Submitted Mar 22, 2010
travel blog about living and traveling in Cairo and Egypt
89 views
Submitted Jun 18, 2010
Magi Tours - Visit us in Egypt today and enjoy the holiday. Our tours include cruise lines, shore excursions, leisure sales trips, safaris, beach snorkeling and more. Click here today
121 views
Submitted Feb 26, 2010

The Desert Rose Eco Lodge Bahariya is a hotel set in the unspoiled, beautiful area of Bir El Mattar about 8 kilometers from the main town Bawiti.
50 views
Submitted Jan 17, 2015
Our travel services Tours in Egypt, Nile river cruises, Nile Cruises, Nile Cruise, quick trips, oasis tours, Sinai Safari, Western Desert Oasis, Egypt Nile Cruises, Nile Felucca, Red Sea Diving, desert safaris and Red Sea excursions.
215 views
Submitted Feb 26, 2010
We have specialized in travel to Egypt for over 25 years, and this year we are very proud to offer you a portfolio of top quality tours that are customized for a wide variety of interests. Whether you are interested in the ancient sites, in a very special family vacation, in water sports, horseback riding, a desert safari or romance, we have something just for you!
131 views
Submitted Feb 26, 2010 Golden City Travel is a tour operator in Egypt . We specialize in personalized service for each of our clients. Travelers are personally escorted by the most knowledgeable guides in each travel destination, many of whom hold advanced degrees in history or archaeology. This extraordinary level of quality assures unequalled access to a wealth of information
59 views
Submitted Jun 18, 2010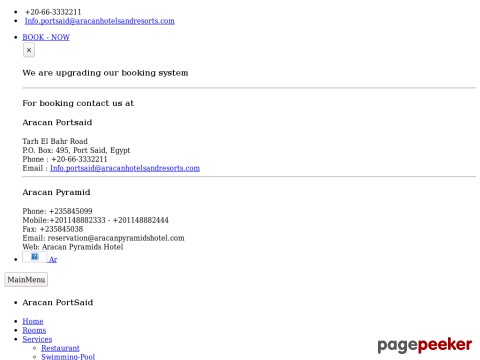 Overlooking the coastal waters of the Mediterranean Sea in the steadfast land of Port Said, Grand Albatros enjoys one of the best locations of the city. The hotel is a retreat for honored guest who appreciates impeccable service and elegant place.

Grand Albatros Hotel features 126 deluxe and air-conditioned rooms, and 5 restaurants offering Middle Eastern and International cuisine, it also offers variety of fitness activities ranging from indoor swimming pools to well-equipped health club and the conferences hall with its separated entrance.
150 views
Submitted Feb 26, 2010
Hospitality Worldwide provides holidays in egypt.
224 views
Submitted Feb 26, 2010

Hurghada excursions, offer budget tours and trips to Cairo, Luxor, Abu Simbel by bus and Flight. enjoying water diving, snorkeling trips from Hurghada, Makadi, El Gouna and Safaga.
68 views
Submitted Oct 31, 2012
Your Travel guide to Egypt
72 views
Submitted Mar 11, 2010
King safari Dahab is the Dahab branch of Bright Star Tours, a certified tour company, with a license from the Egyptian Ministry of Tourism, license number 902. We provide set tour packages and custom-made tours in Dahab, all of Egypt, Jordan, Israel and worldwide. Our main office is based in Dahab on the Sinai Peninsula in Egypt. We offer tours and excursions of all kinds, from 1 hour-trips to 1 month-treks.
76 views
Submitted Oct 21, 2012
www.kingtuttours.com
272 views
Submitted Feb 26, 2010
Lonely Planet Info
164 views
Submitted Feb 26, 2010
Look at Egypt tours is an Egyptian travel agency and tour operator that specializes in holidays and travel packages to Egypt. It is a one travel shop travel agency where you can book your Egypt tours, vacations and holidays and flights.

64 views
Submitted Jan 3, 2014
a Nile Cruise is so much more than a conventional holiday. From the magical Temples of Karnak and Luxor to the stunning Valley of the Kings, the burial place fo tThe Pharoahs, your itinerary will lazily follow the Nile, visiting some of the most spectacular and fascinating ancient sites in the world.
57 views
Submitted Jun 22, 2010 A wide selection of tours carefully tailormade by our multicultural team. Special offers or require your personal program.
164 views
Submitted Feb 26, 2010
Sailing Down the Nile in Egypt!
52 views
Submitted Mar 31, 2013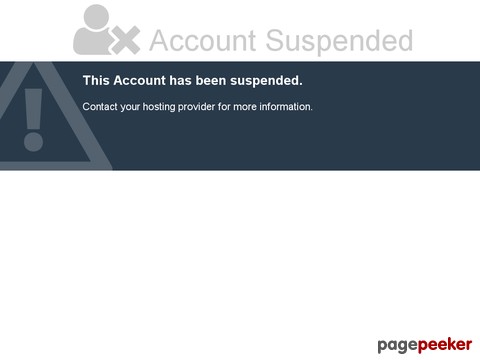 Since 1996, Oasis Expeditions has been proud to specialize in eco- and adventure expeditions in Egypt. Accompanied by expert guides, our excursions take you off the beaten path to experience Egypt as few others ever have.
47 views
Submitted Jul 15, 2012

About Dave's Pick
Category Stats
Listings:
28
Regular:
28
Last listing added:
Jan 17, 2015