Gambia
Gambia Travel
actually this is a very good search engine specifically for Gambia - lots of related Gambia links
80 views
Submitted Feb 26, 2010
Welcome to the Gambia where African Adventure Tours will show you not only our Gambia but also Senegal & Guinea-Bissau.
17 views
Submitted Oct 22, 2012
he hotel is a small hotel at the seaside of "The Smiling Coast of The Gambia" and in the centre of the bustling town of Bakau, which is 15 km from the airport.
14 views
Submitted Oct 22, 2012
Arch Tours are Gambian owned and internationally respected eco friendly and ethical ground tour operators covering The Gambia, Senegal and the surrounding West African region.
25 views
Submitted Oct 22, 2012
Bax Birding Tours can provide you with escorted bird watching and natural history tours of The Gambia. Under the expert guidance of Bakary Manneh (Bax) we will arrange to take you to the best locations in The Gambia for birds and other wildlife. We can also build itineraries for those with an interest in photography, mammals, amphibians, reptiles, plants, flowers, local culture and history.
34 views
Submitted Oct 22, 2012
Bijilo Beach Hotel is Ideal for families, business and Leisure travellers. Located just 12 km from the Airport and less than 5 mins walk from the famous Bijilo Forest Park. Bijilo Beach Hotel offers seclusion and breathtaking views. Bijilo Beach Hotel is a great place to relax and unwind.
27 views
Submitted Oct 22, 2012
Bird Safari Camp is a tropical paradise lodge set on the meandering river banks of MacCarthy Island in The Gambia.
28 views
Submitted Oct 22, 2012
Bird Tours Gambia offer variable-length Bird Watching Tours with an experienced Bird Guide around Gambia. These can range from a few single Birding trips, to 2 full weeks of Bird Watching all around Gambia. For example, in a single week on a Birding tour of Gambia, up to 270 species could be seen, while a two-week Bird tour, going up-river and further inland, it is possible to see up to 320 species
43 views
Submitted Oct 22, 2012
BIRDING GAMBIA TOURS : Provides two weeks or one-week birding tours in the Gambia. It gives you the opportunity to visit the best locations where you can see numerous species of birds including a lot of good birds like Black Crowned Crane, Lappet-Faced Vulture, Martial Eagle, Bateleur, Four-banded Sandgrouse, Finfoot, Egyptian Plover, Temminck's Courser, White-fronted Plover, Verreaux's Eagle Owl, Adamawa Turtle Dove, Pel's Fishing Owl, Nightjars, Giant Kingfisher, Abyssinian Roller, Northern Carmine Bee-eater, Violet Turaco, Green Turaco, Abyssinian Ground Hornbill, Buff-spotted Woodpecker, White-breasted Cuckoo Shrike, Red-shouldered Cuckoo Shrike, Yellow White-eye, Yellow Penduline Tit, Senegal Batis, White-crested Helmet Shrike, Cinnamon-breasted Bunting, Red-winged Pytilia etc.
27 views
Submitted Oct 22, 2012
Bushwhacker Tours is the brain child of Mr. Alieu Bayo, popularly known and called Ali. He has 14 years of tour guiding experience in Gambia and an extensive knowledge which you will enjoy sharing with him.
34 views
Submitted Oct 22, 2012
Gambia newspaper
109 views
Submitted Feb 26, 2010
The Management welcomes you to Dalaba, a recently built high standard bed and breakfast facility, located in Kotu West area.
21 views
Submitted Oct 22, 2012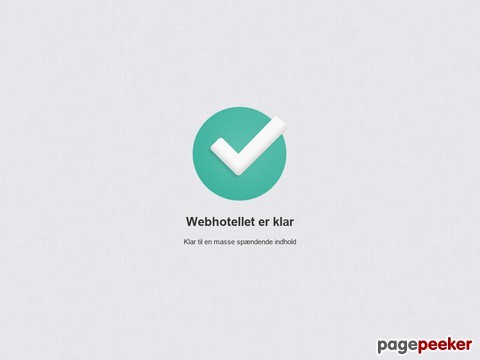 ECCOGambia is about making change through cultural education, creative learning and social engagement. ECCOGambia strengthens a sustainable development through cultural awareness, cross-cultural communication and innovative entrepreneurship. We develop sustainable cultural programs through: Culture courses, Culture Camps, and Culture Kids.
17 views
Submitted Oct 22, 2012
Based in the Kololi and Senegambia area, at the heart of Gambia's largest center for tourism and hotel accommodation, and operating throughout the country and into Senegal.
14 views
Submitted Oct 22, 2012
Your Anglo/Gambian hosts ( Heather and Moses) offer you deluxe, secluded, country holiday accommodation for couples and single travellers, all set in a natural rural area only 2kms from the sea on the edge of Tujereng village on Gambia's unspoilt south coast.
20 views
Submitted Oct 22, 2012
Chilling out in beautiful surroundings right next to a fantastic beach is our speciality. Our wonderful and unspoiled location and relaxed atmosphere makes Boboi the ideal place for a holiday. Our accommodation is comfortable and clean, our food is great and our beer is cold.
13 views
Submitted Oct 22, 2012
If you are thinking about a tour in the Gambia, then on this website you can learn a little about JJ and his guiding services, and see some of the pictures taken by visitors on his recent bird tours. If you want to discuss arrangements with JJ, you can email him directly or use the enquiry form.
17 views
Submitted Oct 22, 2012
Ousman Joku has been birdwatching in Gambia since he was a young boy and is now among the most professional and experienced bird guides in Gambia.
13 views
Submitted Oct 22, 2012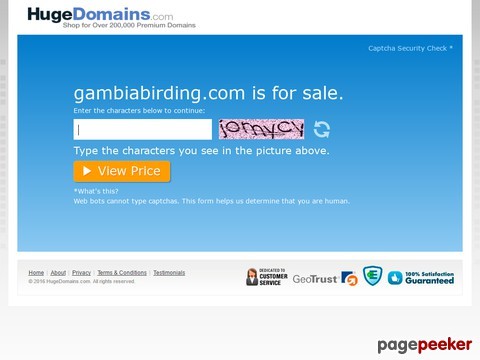 The Gambia offers great birdwatching opportunities within relatively short distances, with diverse natural habitats such as savanna, savanna woods, gallery forest, coastal habitats and mangroves. Exciting guided tours and itineraries take you to wonderful locations where you can enjoy the best of birding and nature. Birding in The Gambia is an extraordinary experience, with well over 540 species recorded.
12 views
Submitted Oct 22, 2012
I can arrange bird watching trips during your holiday, throughout the length and breadth of The Gambia, at very reasonable cost. I am a member of the RSPB and WABSA and listed in the Bradt Guide to The Gambia.
16 views
Submitted Oct 22, 2012

About Dave's Pick
Category Stats
Listings:
54
Regular:
54
Last listing added:
Oct 22, 2012