Russian Federation
Russian Federation - Russia Travel & Tours
colletion of Russia based hotels
11 views
Submitted Jul 16, 2012
Picturesque St Petersburg is a city rich in art and culture. Set in the city centre and overlooking St Isaac's Cathedral, The Angleterre Hotel offers comfort and refinement to its guests.
25 views
Submitted Jul 16, 2012
What to do in St. Petersburg? Sounds like a silly question. There's plenty of things to do and to see. But if you happen to visit the city in late spring or summer or early autumn, there's on thing that is an absolute must-do: taking a boat tour along St. Pete's famous rivers and canals. If you come by youself or with your family or a group of friends, the easiest way to do it is to take a boat cruise with Anglotourismo, the company that was the first in St. Pete to run this kind of tours in English specially for people who prefer to travel independently rather than as a part of package tours.
16 views
Submitted Jul 16, 2012
Aquamarine Hotel Moscow is a modern, 4 star deluxe hotel located in the heart of Moscow, less than 20 minutes walk from Kremlin. The hotel offers an understated elegance with a relaxed environment and friendly but discreet level of service.
9 views
Submitted Jul 16, 2012
Russian travel company "Baikalcomplex" is an incoming tour operator located in the city of Irkutsk near the world-renowned Lake Baikal. Founded in 1991, it has gained great experience in successful travel arrangements for individuals and groups of tourists from different countries of the world. "Baikalcomplex" is one of the most experienced Russian Trans-Siberian Railway & BAM tour operator.
11 views
Submitted Jul 16, 2012
In our hospitable and comfortable hostel you can rest and relax before continuing your travels. We will be happy to provide you with all necessary information and support to help you organise the remainder of your trip.
10 views
Submitted Jul 16, 2012
In BaikalNature, travel is more than passion, it is truly a skill.
18 views
Submitted Jul 16, 2012
Lake Baikal: the destination for nature lovers with sense of romantic adventure. For walking, trekking friends and anyone who wants to see the most beautiful natural wonders of Siberia.
12 views
Submitted Jul 16, 2012
A page intended to assist everyone planning a visit to Lake Baikal and Irkutsk (Russia). Baikaler: Irkutsk Hostel and Baikal Tours, cheap accommodation around lake Baikal. Inexpensive yet professional tours and accommodation arrangements by a local experienced guide.
13 views
Submitted Jul 16, 2012
Welcome to our website! We are a group of professional licensed tour guides of St. Petersburg. We all graduated from St. Petersburg State University. We all have been working as guides and interpreters for the best tour companies and providing private tours in St. Petersburg for none less than 10 years, and we all love our city and enjoy our work a lot.
32 views
Submitted Jul 16, 2012
Welcome to Russia! Welcome to Moscow, the huge, historic, versatile, chaotic and beautiful capital of our country!
36 views
Submitted Jul 16, 2012
Centrally located, next to the State Hermitage and St Isaac's Cathedral, Casa Leto is a small and exclusive, family owned, luxury boutique hotel providing accommodation and friendly service.
12 views
Submitted Jul 16, 2012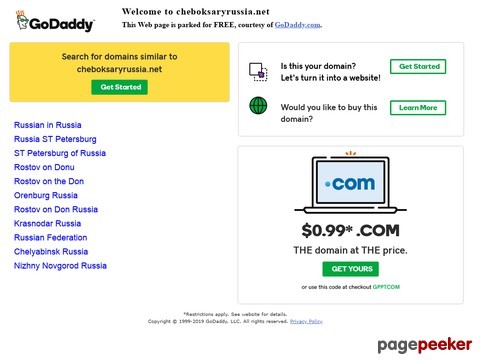 The story of a student who travelled to Cheboksary. He shares details of the city and offers travel advice for those considering a visit to provincial Russia.
102 views
Submitted Feb 26, 2010
At CHILLAX HOSTELS we offer the best rooms compared to any other Moscow hostel! Our hostel is situated in a pre-revolutionary (late 19th century) building with 4 meter (12 feet) high ceilings, which provide our guests with more space – this means you won't be crammed into a tiny room with tons of people.
12 views
Submitted Nov 9, 2012
offering short term apartments
15 views
Submitted Jul 16, 2012
Comintour travel company is an inbound tour operator in Russia based in St. Petersburg.
10 views
Submitted Jul 16, 2012
CRAZY DUCK is a youth hostels chain in the heart of Cultural capital of Russia! Are you planning to come to party? Are you coming for sightseeing? Are you ready for non-stop action packed, good times? Then you're on the right website!
14 views
Submitted Jun 22, 2010
backpackers hostel in the heart of St. Petersburg
10 views
Submitted Jul 16, 2012
Dancing Bear Tours is a family owned and fully registered St Petersburg private tour company. We offer customized and flexible private tours in St Petersburg and VISA free St Petersburg shore excursions for individuals, small groups, VIP's, families, and people with special needs.
20 views
Submitted Jul 16, 2012
Everybody writes about their comfy and cosy places. We don
13 views
Submitted Jun 24, 2010

About Dave's Pick
Category Stats
Listings:
138
Regular:
138
Last listing added:
Feb 26, 2018