Seychelles
Seychelles All Inclusive Holidays
Welcome to the new official website of 7°South, a specialist Destinations Management Company (DMC) with the experience, know-how, and resources working with Tour Operators and clients in organizing the perfect holiday experience to the Seychelles.
36 views
Submitted Jul 15, 2012
Acquario Villa is a small and cozy guesthouse placed in a comfortable environment with fresh air and peaceful sound of nature. Surrounded by a tropical garden the villa provides a private and tranquil stay for their guests.
8 views
Submitted Jul 15, 2012
A Boat Charter Company of Amitie,Praslin offers our esteemed guests with a wide range of boating activities to ensure they spend a perfect holiday on our beautiful sandy shores.
26 views
Submitted Jul 15, 2012
Bernique Guest House is a small traditional accommodation positioned in a peaceful atmosphere on La Digue Island.
12 views
Submitted Jul 15, 2012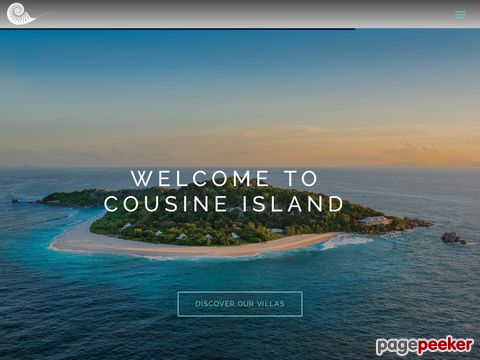 Cousine Island is not only a tropical destination but an island that is 100% dedicated to nature conservation. The island offers a variety of interests, from wildlife to gorgeous sunsets and tranquility. Here you can experience the best of both worlds!
48 views
Submitted Feb 26, 2010
Hotel La Roussette Mahe island accommodation near "Victoria" International airport provides 10 chalets and its own Car Hire. Mahe island is an ideal location to start your Seychelles holiday and explore other islands.
6 views
Submitted Jul 15, 2012
La Digue Island is a true paradise island located in the mystical Seychelles. Explore what makes this island a paradise less ordinary.
7 views
Submitted Jul 15, 2012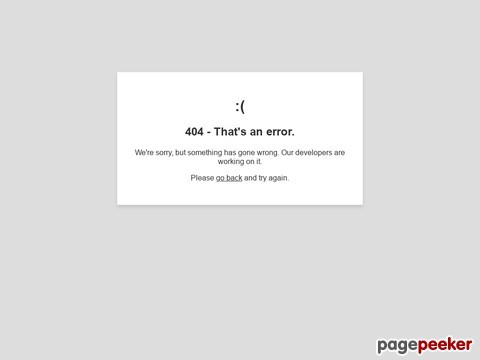 Small family-run guesthouse offering budget accommodation in an excellent location directly overlooking the most famous stretch of beach in the Seychelles, Beau Vallon Beach, just 25 steps to the water's edge and 5km to the capital city Victoria.
11 views
Submitted Jul 15, 2012
Relaxation, friendly, green, seclusion and comfort are the words one would use to describe Pension Michel Guesthouse. Pension Michel is an eight-room guesthouse ideally located on one of the jewel islands of the Seychelles Islands, La Digue Island.
7 views
Submitted Jul 15, 2012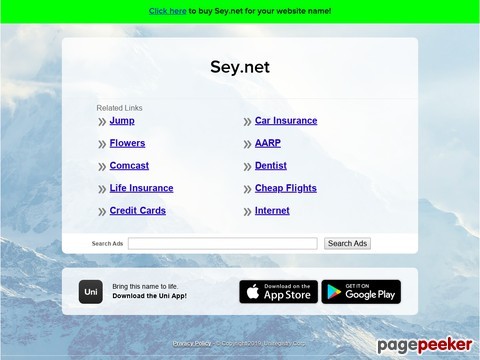 Paradise on Earth is what they call the Seychelles. Seemingly forgotten out in the middle of the Indian Ocean, a thousand miles from Africa, this archipelago of more than a hundred islands stretches for hundreds of miles
182 views
Submitted Feb 26, 2010
The complete guide to the Seychelles Islands
10 views
Submitted Feb 26, 2010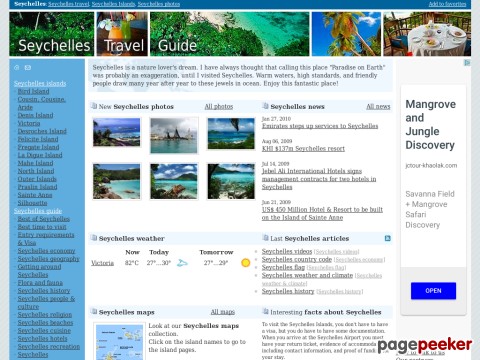 Seychelles is a nature lover's dream. I have always thought that calling this place "Paradise on Earth" was probably an exaggeration, until I visited Seychelles. Warm waters, high standards, and friendly people draw many year after year to these jewels in ocean. Enjoy this fantastic place!
12 views
Submitted Jul 15, 2012
Located at the heart of the archipelago of Seychelles, in an intimate and exclusive area of the island of Praslin, the Château de Feuilles is a hotel of charm and luxury, a member of the prestigious hotel chain Relais & Châteaux.
10 views
Submitted Jul 15, 2012
UK based travel agency offering trips to the Seychelles
180 views
Submitted Feb 26, 2010
Welcome to Another World... You've reached the official destination website for Seychelles, the otherworldly archipelago of 115 islands in the Indian Ocean. Let your journey of personal discovery through the world's most beautiful islands begin...
11 views
Submitted Jul 15, 2012
Learn more about this exciting underwater national festival – including its annual photo and video competitions, and don't miss out on an array of special travel packages on offer for you to join the fun in Seychelles
7 views
Submitted Oct 11, 2012
Vision Voyages is a newly formed Tour Operator company based in Seychelles, incorporated in 2008 with plans to make a difference in the suite of services it provides in worldwide travel and, also, in the level of service it offers to its clientele.
9 views
Submitted Jul 15, 2012

About Dave's Pick
Category Stats
Listings:
17
Regular:
17
Last listing added:
Oct 11, 2012