Food
Foods with an International Flavor

Central Coast Foodie
our dear friend Rachel's food and wine site for California's Central Coast - based in San Luis Obispo, CA
62 views
Submitted Jul 14, 2010
We eat. We travel. We eat and travel.
69 views
Submitted Dec 11, 2012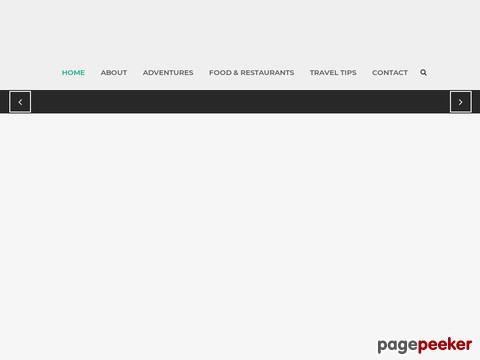 Richard and I are always looking for our next adventure. We are always on the lookout for a great road trip, a weekend getaway, a new restaurant to try, a warm all inclusive vacation, anything to satisfy our wanderlust!
39 views
Submitted Feb 15, 2016
Journal of my life through cuisine
70 views
Submitted Sep 16, 2013
To create understanding and meaning in our world, through the use of multiple mediums: drawing, painting, photography, blogging, video, and journalism
212 views
Submitted Jul 14, 2012
food travels guided by a chef's stomach and a photographer's eye
73 views
Submitted Jun 22, 2012
An Arizona-based food, travel & lifestyle blog
53 views
Submitted Feb 4, 2015
Food+Travel blogger. From USA, now in a Spanish village. Always hungry and always wandering...On the hunt for friendly locals, food and FIESTAS. Ole!
40 views
Submitted May 25, 2015
chronicling my culinary tales and adventures
70 views
Submitted Nov 9, 2012
read about Alton Brown, a chef on the Food Network
410 views
Submitted Feb 26, 2010
Having lived abroad for more than two decades, food encounters on four continents have enhanced my travels and stayed with me long after my return home. Such experiences have been my entree to local cultures, and have shaped how I feel about my own.
63 views
Submitted Dec 12, 2012
authentic Food from Spain: order Spanish Jamon Serrano ham, Saffron, Chorizo, Paella, Turron candy and Paprika through our on-line store
752 views
Submitted Feb 26, 2010
Long time foodie and travel enthusiast, I started this blog to share my curious culinary efforts and kitchen endeavors. Here you&#39
57 views
Submitted Feb 2, 2013 My name is Daniel Roy. Together with my partner Helene Cormier, I have cast away the good life at home to wander the world. On September 8th, 2009, Helene and I landed in Japan on the first leg of a one-year journey through Asia, the Middle East and Africa. This website chronicles our encounters with people, food and cultures
79 views
Submitted Apr 19, 2010
exploring off the beaten path destinations combined with burgers
32 views
Submitted Jun 10, 2017
a food blog of a budget traveler
58 views
Submitted May 28, 2012
Meet your hungry host Gillian Young. When Gillian isn't busy working in television, she spends her spare time romancing her butcher, sweet talking to her crockpot, drinking dangerous cocktails and travelling the world and her local neighborhood looking for the best bites she can find.
60 views
Submitted Jun 4, 2012
BeautifulPlaces helps our guests fulfill their dreams of an immersive epicurean holiday; inviting them to experience some of the world?s finest food & wine destinations ?like a native? from their homebase of a luxurious villa in Northern California wine country, France, Italy, and Mexico.
165 views
Submitted Feb 26, 2010
Before you eat, take a photo - then post it here! Search by ingredient, restaurant name, location & more Share your opinions, restaurant picks and recipes
58 views
Submitted Jul 11, 2010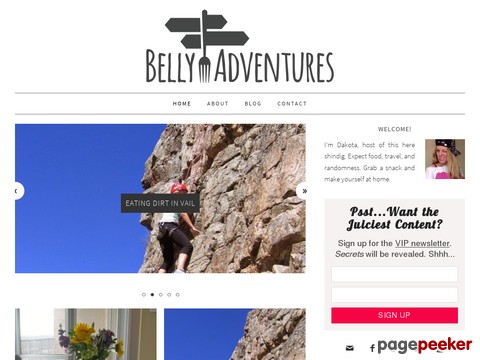 Belly Adventures is a spirit of living that incorporates food, travel, & random awesomeness. Listen to your gut & bring your uniqueness to the table.
44 views
Submitted Nov 15, 2014

About Dave's Pick
Category Stats
Listings:
250
Regular:
249
Dave's Pick:
1
Last listing added:
Jan 8, 2018