Hospitality Industry
Some of the resources behind the consumer & business travel industry. Marketing, Social Media, Travel Industry News
Property Management

(14)

Software for managing properties - small and large

Reservations

(35)

Reservation booking services for B&Bs, Resorts, Apartments, Inns, Hotels, Motels, Vacation Rentals, Guesthouses etc.
objective news for the global hotel industry
12 views
Submitted Apr 30, 2010
where the hospitality industry meets...online
625 views
Submitted Feb 26, 2010
travel marketing magazine for those in the travel industry
114 views
Submitted Apr 7, 2011
Kallaway is a sponsorship and public relations agency specialising in arts and culture, lifestyle, travel and community.
16 views
Submitted Dec 12, 2012
Karen has become a recognized International Luxury Hospitality and Travel Expert. She now shares her knowledge about excellent service worldwide with hotels, destinations, and groups of professionals through her consulting, writing, speaking and seminars.
3 views
Submitted May 2, 2016
LesConcierges is the world's premier provider of global concierge services and solutions. We represent and enhance your brand to generate loyalty from your most valued employees and most treasured customers. More than just a service provider, LesConcierges is a strategic partner – we work with you to develop unique approaches and programs that deliver value and best suit your business needs.
21 views
Submitted Jul 31, 2010
Founded in 1994, The Luxury Marketing Council Worldwide is an exclusive,
19 views
Submitted Jul 31, 2010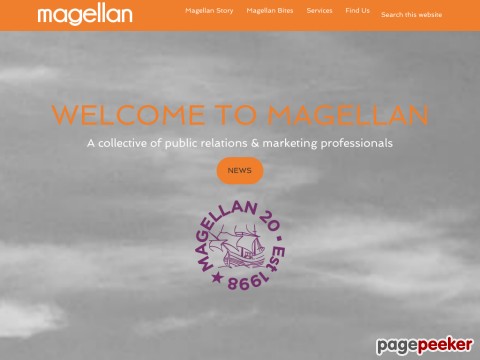 These are the musings and observations of MagellanPR following our travel adventures in life, the universe and beyond! Magellan PR is a boutique, travel and lifestyle PR company based in Guildford, Surrey. Like our namesake, Ferdinand Magellan, we live to travel and we travel to live.
20 views
Submitted Dec 12, 2012
Our mission is simple: help travel companies grow revenue by motivating their customers. We create progressive marketing strategies based on research and apply these insights to measureable brand and channel marketing plans. We inspire the dreamers to become doers and lead the world's travel companies to better outcomes along the way.
10 views
Submitted May 25, 2012
We are a hotel, hospitality and tourism consultancy. The transfer of "know-how" is the core of our business proposal. Our aim is to differentiate our clients, guiding them and offering analysis to ensure that their investment is successful.
7 views
Submitted Mar 9, 2010
delivering business essentials to the members of the National Tour Association
531 views
Submitted Feb 26, 2010
is the world's leading provider of information, news and data for the travel and hospitality industry
143 views
Submitted Feb 26, 2010
Our expertise enables organizations of every size to deliver powerful online corporate travel tools to their business travelers.
10 views
Submitted Jul 30, 2010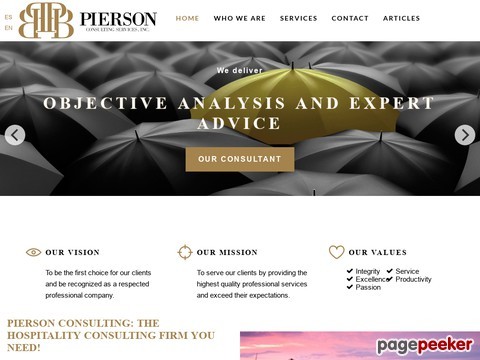 Pierson consulting is a great hospitality consultant service for new caribbean hotels and resorts. the hospitality pierson consulting firm you need. we are thorough hospitality consultants.
12 views
Submitted Dec 20, 2015
A well established multi-media advertising company serving the worldwide Travel and Hospitality industry since 1999. We provide unique, far reaching multi-media solutions for your property/destination/service/brand, using 21st century, cutting-edge tools and vehicles
9 views
Submitted Jun 21, 2012
Q Center, one of the world?s largest conference centers, offers unequalled meeting resources, including 110,000 sq. ft. of flexible meeting space and sophisticated technology, and comfortably accommodates 2 to 2,000 guests.
23 views
Submitted Feb 26, 2010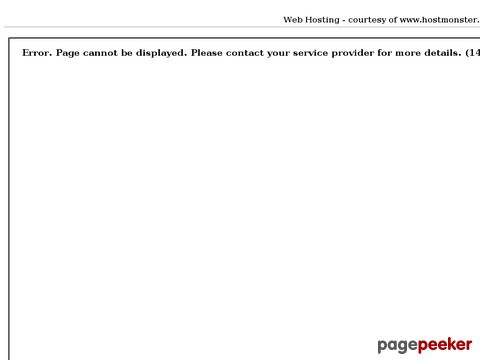 Internet Strategy for Tourism and Travel Industry
12 views
Submitted Jul 11, 2010
RockCheetah provides hospitality marketing strategy and travel technology management advisory services to the global lodging and tourism industries. The company specializes in helping travel businesses profitably create brand resonance, customer engagement and exemplary service delivery processes
19 views
Submitted Jul 11, 2010
Our mission is to connect the World&#39
14 views
Submitted Nov 14, 2012
I'm a writer specializing in travel (for magazines, newspapers and the Perceptive Travel blog,) tourism and social media.
18 views
Submitted Dec 3, 2012

About Dave's Pick
Category Stats
Subcategories:
2
Listings:
68 (117 counting subcategories)
Regular:
68
Last listing added:
Oct 21, 2017