Inspirational Travel
These are travel sites that are inspirational, often involving journeys that overcome difficult and unusual situtations.
001 COUNTRY PER YEAR is a challenge to visit one new country every year. 001 COUNTRY PER YEAR started as a small challenge within Flight 001, our mission is to inspire travel to new countries and promote cultural connections around the globe.
153 views
Submitted Feb 24, 2012
A 20,000km human powered odyssey around the world by bicycle and skateboard
154 views
Submitted Feb 27, 2010
22,000 mile epic journey by two 21 year olds
299 views
Submitted Feb 26, 2010
What started out as Jacqueline Boone's personal 6-month experiment in living, turned into a life philosophy based on living a meaningful and authentic life.
152 views
Submitted Jun 24, 2012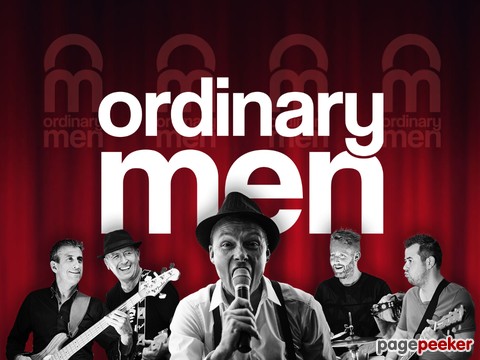 6 ordinary men doing extraordinary things
151 views
Submitted Apr 2, 2013
Adventure Strong is about living life actively – not passively. It is about getting off the couch and into life. The goal is to build a community of like-minded people with interests in adventure, fitness/health and travel.
147 views
Submitted Dec 12, 2012
AFAR Experiences is a series of global events that brings worlds together and connects people on all levels – emotionally, intellectually and spiritually.
153 views
Submitted Feb 14, 2013
an inspirational climber who has climbed all 7 summits - also instrumental in starting a foundation to help train women worldwide to become porters on climbing expedtions
595 views
Submitted Feb 26, 2010
Why are we afraid? We all have fears that we must face. Fear paralyzes—holds us back. Warned not to visit Colombia, Sudan, Syria and elsewhere, Allan took a chance, accepted the risk and went anyway. Today he speaks all over the world sharing important discoveries and valuable lessons from his travels.
151 views
Submitted Jun 25, 2013
one man's swim almost the entire length of the Amazon River!
493 views
Submitted Feb 26, 2010
AROUND THE WORLD 4K is an international unique project which covers all the continents. The main objective of the project is to realize video materials from over 70 countries and broadcast them by Youtube for the pleasure and entertainment of our dear viewers on a period of 2 years.
116 views
Submitted Mar 21, 2016
Ben Saunders is a polar explorer and a record-breaking long-distance skier, with four North Pole expeditions under his belt. He is the youngest to ski solo to the North Pole and holds the record for the longest solo Arctic journey by a Briton
145 views
Submitted Mar 27, 2010
Borge Ousland's website - follow his mostly cutting edge polar expeditions here
529 views
Submitted Feb 26, 2010
41,000 miles - much of it by rowing across oceans solo
142 views
Submitted Jul 28, 2013
One life. Live it!
161 views
Submitted Jun 27, 2013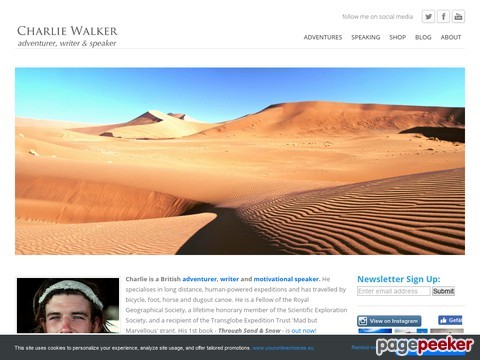 Some friends and I took bicycles and spent a few weeks travelling from Kathmandu to Everest Base Camp and back purely under our own steam. This was when I first understood the potential of travelling by bicycle. From that point I knew I would be pursuing human-powered expeditions for many years to come.
130 views
Submitted May 28, 2015
Here you can find travel inspiration and some holiday ideas with the best places to chill out and relax
143 views
Submitted Jul 14, 2012
the goal of the project is to visit each of the latitude and longitude integer degree intersections in the world, and to take pictures at each location
793 views
Submitted Feb 26, 2010
We are normal people who were living a normal life– until we decided we wanted something more and began living deliberately.
140 views
Submitted Jan 24, 2013
The Disrupting The Rabblement Manifesto: how to think for yourself, live your dreams, and piss off some zombies. It's 44 pages of freedom, all yours when you subscribe below.
128 views
Submitted May 28, 2012

About Dave's Pick
Category Stats
Listings:
86
Regular:
86
Last listing added:
Jan 18, 2019