Magazines of Travel
Read your favorite travel magazines on the web
great source of articles from around the world
801 views
Submitted Feb 26, 2010
AFAR Media informs, inspires, and supports experiential travelers of all kinds, from those seeking cultural and educational experiences to those after adventure and geo-tourism
214 views
Submitted Feb 26, 2010
Big World Magazine means to abet your curiosity: to poke into overlooked corners, to help you figure out how ideas in one place can solve problems in another, and to report back the news from places not necessarily like home.
170 views
Submitted Mar 12, 2010
Arthur Frommer's Budget Travel magazine is published monthly except for combined issues in December/January and July/August by Intellitravel Media, Inc. BudgetTravel.com is the website for Budget Travel magazine. In June 2005, Budget Travel launched its own website, receiving approximately 1.8 million unique page views per month.
197 views
Submitted Mar 25, 2010
The Magazine of Good Times Around the Globe -Home of Celebration Traveler Guides
166 views
Submitted Nov 4, 2013
City style and living magazine: award winning magazine
136 views
Submitted Jul 31, 2016
Asian focused travel magazine
170 views
Submitted Mar 27, 2010
culture plus travel magazine
164 views
Submitted Apr 6, 2013
Internationally focused travel magazine
173 views
Submitted Dec 12, 2012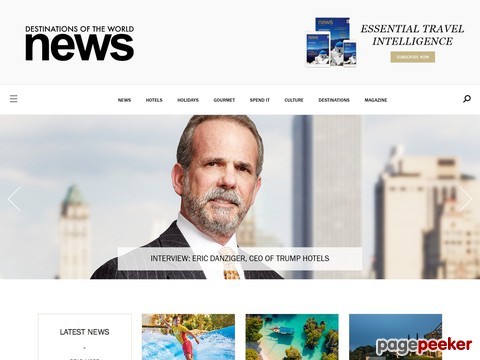 Destinations of the World News is the only independent global travel magazine distributed on a complimentary basis to over 100 of the world's premier airport lounges.
174 views
Submitted Jul 22, 2012
Explore. dream. discover. | let us help you plan your next adventure.
167 views
Submitted Apr 23, 2013
an experiential travel magazine
170 views
Submitted Mar 27, 2010
a glossy travel magazine inspiring unique holiday ideas for all.
142 views
Submitted Aug 1, 2015
Launched in 1989, Getaway has become a household name with superbrand status, a highly regarded source of all things travel related in Southern Africa and beyond
147 views
Submitted Jun 9, 2015
Our insider connections throughout the world keep us informed with the most up-to-date information about amazing destinations, innovative products and exciting cultural events. Each year we attend hundreds of press conferences, as well as events and new product shows where we review new offerings and experiences before they are introduced to the public.
136 views
Submitted Jul 3, 2016

Independent, International, Informed
178 views
Submitted Mar 11, 2010
In 2012 the company launched it's second magazine. International Traveller magazine. A magazine for Australians heading overseas, using the same values of quality editorial and independent reviews that made the original Australian Traveller magazine the most trusted travel magazine in Australia.
247 views
Submitted May 15, 2012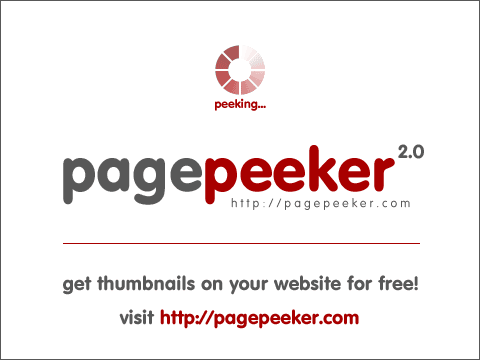 worldwide travel destinations
254 views
Submitted Feb 26, 2010
Stunning photography, award-winning travel journalism, innovative and exciting fashion shoots, and news, views and reviews from across the region and around the world are the backbone of lifestyle + travel magazine. In just four years, lifestyle + travel has established itself as one of the Asia-Pacific regions most respected consumer travel titles, winning international awards and numerous plaudits for its determination to engage with the best travel journalists and photographers to cover an array of exciting destinations both in the Asia Pacific region and around the world. From Antarctica to Zambia, Adelaide to Zagreb, we traverse the globe looking for destinations worth writing about, hotels worth staying in, restaurants worth reserving a table at, and journeys worth undertaking.
180 views
Submitted May 14, 2010
top travel stories from the Luxury Travel Magazine
162 views
Submitted Mar 13, 2010

About Dave's Pick
Category Stats
Subcategories:
2
Listings:
39 (116 counting subcategories)
Regular:
43
Last listing added:
Apr 24, 2017