Round The World Trips
These are some amazing round the world trips - highly worth checking out.
Ever dreamed of quitting your job and traveling around the world for a year? Why not bring the family along? But watch out! You'll find out about more than
124 views
Submitted Mar 27, 2010

Seeking physical and emotional challenges while circumnavigating the globe for 20 months. We will be using as many modes of transport as possible, with the exception of flying
116 views
Submitted Jun 20, 2010
On a trip around the world, every day feels like Saturday. A MAP FOR SATURDAY reveals a world of long-term, solo travel through the stories of trekkers on four continents.
101 views
Submitted Apr 28, 2010
I simply love adventuring, I love getting in a car and discovering new people and new places.
103 views
Submitted Jun 15, 2012
Having met at the International House at the University of California, Berkeley, we have always shared a love of travel and experiencing other cultures. In December 2002, after living in Tokyo for two years, we packed up our belongings and moved everything back to storage in California and decided to take the opportunity to live out our dream to travel around the world. It had been years in the making and finally circumstances conspired to propel us on our way - jobless, house-less, car-less, and kid-less, it was now or never.
95 views
Submitted Jul 9, 2012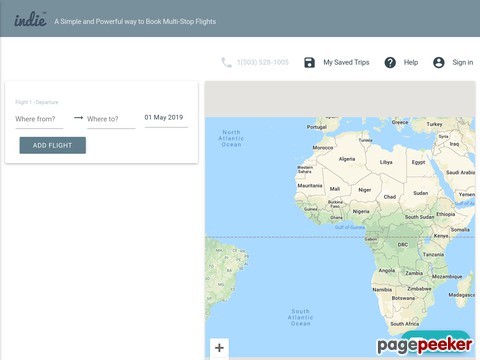 Create your own itinerary and get a quote on an around the world ticket. Use the Trip Planner to create your own customized Multi-Stop International trip and get an instant price. Or, simply build an itinerary just the way you want and submit it to our airfare experts for a quote.
100 views
Submitted Mar 15, 2011
Our big bag of numbers depends on you. If you've been on a trip recently, your travel budget can help others plan. The travel costs from other people's trips gets averaged and aggregated to create daily costs for locations around the world. We're just starting up so don
150 views
Submitted Apr 19, 2010
The Circumnavigators Club is the only organization devoted to bringing together those men and women who have circumnavigated the globe. The Club's purpose is to encourage global fellowship and understanding. It strives to inspire people to see and absorb as much as they can about the world in which we live. It is devoted to providing those who have circumnavigated the globe with a forum for intellectual exchange.
111 views
Submitted Jul 24, 2010
a year+ trip throughout Asia
339 views
Submitted Feb 26, 2010
driving around the world to raise money to fight Parkinson's disease
724 views
Submitted Feb 26, 2010
is the first person verified to walk around the world - now gives talks about his unique experiences
493 views
Submitted Feb 26, 2010
X360 is an attempt at one of the last great firsts for circumnavigation: to circle the globe using only human power: bikes, pedal boat, rollerblades, kayaks, swimming and walking; no motors or sails
356 views
Submitted Feb 26, 2010
A Three Year Backpacking Adventure Around The World
91 views
Submitted Mar 11, 2010
Jim and Wendy are re-defining their American Dream with a three-year road trip adventure to drive around the world.
81 views
Submitted Sep 17, 2011
globetrotting travel writers Lara Dunston and Terence Carter, in partnership with HomeAway Holiday-Rentals, will trade hotel rooms for holiday homes as they embark on a contemporary grand tour of the globe
91 views
Submitted Apr 8, 2010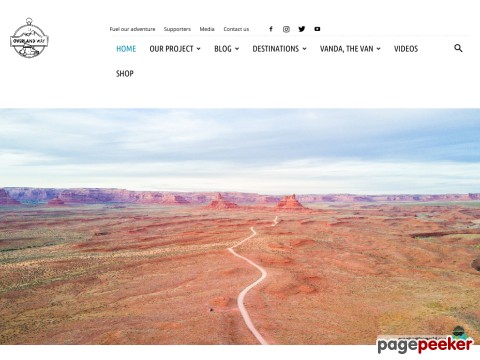 We invite you to come with us on this epic journey, whether its through watching our videos, meeting up with us somewhere along the way or interacting with us on social media. We want our trip to inspire you to get our there and see the world, and to encourage you to chase after your dreams.
67 views
Submitted Dec 24, 2016
Heels and Wheels is a website about one girl's year-long journey down under and beyond in 2010. It's dedicated to anyone with a zest for life outside their own, whether that means traveling abroad or watching 'No Reservations' on the Travel Channel. It's for anyone with an interest in travel, but will focus on one independent female traveler.
92 views
Submitted Mar 27, 2010
Jillian and Danny, just your average 20 something couple looking to explore the world - currently traveling round the world
90 views
Submitted Feb 27, 2010
you'll learn that a Chilean mall isn't the best place to get your ears pierced, and that elephants appreciate flowers just as much as the next lady. Read the book, travel with us around the world
85 views
Submitted Mar 27, 2010
Kris Reyes is a TV journalist based in Toronto. She is the news anchor for Global
72 views
Submitted Sep 17, 2011

About Dave's Pick
Category Stats
Listings:
49
Regular:
49
Last listing added:
Dec 24, 2016