5 matching results for "airports":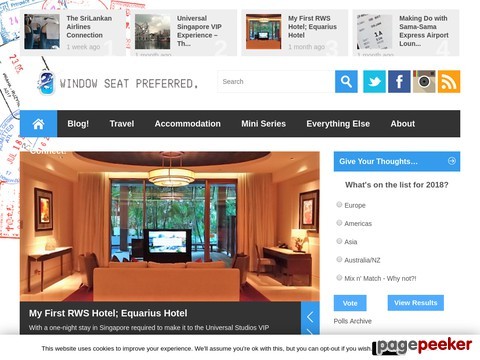 Round-the-world #traveller, renowned cheapskate, #tech & #internet addict
149 views
Submitted Jun 17, 2014

The Military Travel Services Organization (MTSO) was established to provide military personnel and their families with low cost travel services. We do this through a combination of service and technology.
140 views
Submitted Dec 20, 2014
For one, its given me something of a diary as to what exactly Ive been doing these last few years. Secondly, its provided others with a diary as to what exactly I've been doing. Finally though, its proved to be a great way to archive pictures and do what Irish people are among the best, telling stories.
95 views
Submitted Oct 23, 2014
It's not a trip. It's a lifestyle. A @usatodaytravel digital property.
49 views
Submitted Nov 30, 2015
Travel adventures on this earthly pilgrimage
47 views
Submitted Nov 30, 2016